Israeli Prime Minister, Senior Officials to Quarantine after Health Minister Diagnosed with Covid-19
Coronavirus death toll in Israel reached 31 Thursday morning. Ministry of Health director-general to manage the crisis through digital means due to isolation requirement
Israel's Health Minister Yaakov Litzman has been tested positive for coronavirus (Covid-19), forcing some of the country's senior officials into quarantine after having spent hours in his proximity. As of Thursday morning, Prime Minister Benjamin Netanyahu, the head of Israeli security agency Mossad, the head of the National Security Council, and the director-general of the Ministry of Health have all been ordered to isolate themselves due to fears they may have contracted the virus. Litzman's wife has also tested positive for Covid-19.

Ynet News reported Thursday that Health Ministry Director-General Moshe Bar-Siman-Tov will self-isolate at a facility at Sheba Medical Center in Tel Aviv. He said on Twitter that he would continue managing the crisis through "digital means."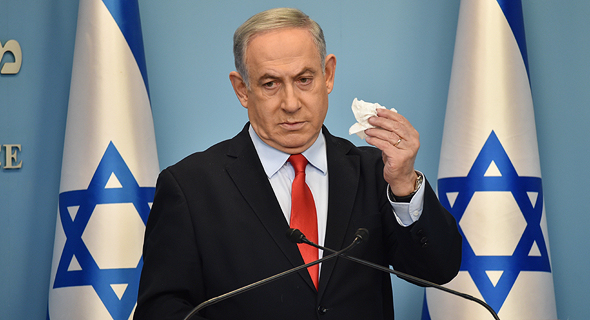 Israeli Prime Minister Benjamin Netanyahu. Photo: Photo: Yoav Dudkevitz

Following the announcement of Litzman's diagnosis, Netanyahu was required to re-enter quarantine, just a day after he was released from a brief stint in isolation after one of his aides was tested positive for the virus. Netanyahu was instructed to remain alone in his residence until Wednesday.

As of Thursday morning, Israel has a total of 6,211 confirmed Covid-19 cases, an increase of 119 people over the past 24 hours. The number of deceased climbed to 31 on Thursday, with 107 patients determined by health authorities to be in severe condition.

Speaking on Thursday to Israel's Channel 12 News, health ministry deputy head Itamar Grotto said that Litzman is in good condition. "He is not asymptomatic, he has a few symptoms but not more than that," he said.

Litzman belongs to the ultra-Orthodox (Haredi) community whose members have been disproportionately impacted by the virus. Israeli authorities have increased enforcement of social distancing in the ultra-Orthodox hot spots, setting up checkpoints and patrols in the Tel Aviv suburb of Beni Brak and religious neighborhoods in Jerusalem.

The Coronavirus outbreak continues to take its toll on unemployment figures, with the latest data from the Israel Employment Service indicating that nearly a quarter of the population (24.6%) are out of work.