Late Stage VC Qumra Presents Annual 10 Promising Israeli Startups List
This will be a challenging year, but extraordinary companies will find a way to continue to grow and develop, according to Qumra partner Sivan Shamri Dahan
Tel Aviv-based late-stage venture capital firm Qumra Capital released Wednesday its list of 10 promising companies for the second consecutive year.

Choosing 10 leading companies was no simple task this year, as every year there are more and more growth companies and the Israeli tech industry is continuing to mature, Qumra general partner Sivan Shamri Dahan said in a statement.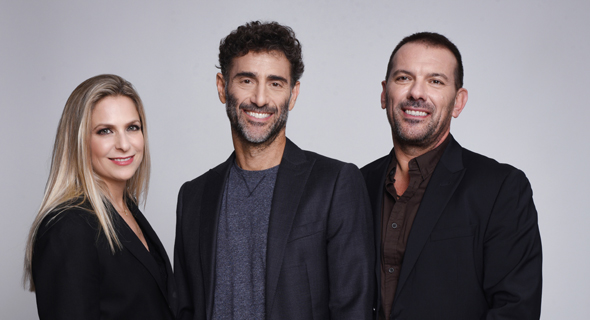 Qumra partner Sivan Shamri Dahan (left) and managing partners Boaz Dinte and Erez Shachar. Photo: Orel Cohen

"We started the process long before the coronavirus (Covid-19) crisis started," Shamri Dahan wrote. "We put up an open call and were approached by dozens of great companies and the process was done in two stages." First, she wrote, Qumra's investment team analyzed the data from these companies to select 20 finalists that would pitch their companies to a team of judges.

The judging panel was composed of leading figures from the local industry, including top executives from LeumiTech, the technology banking arm of Israel's Bank Leumi, Qualcomm Ventures, SVB, Israel-based Meitar Liquornik Geva Leshem Tal, and accounting firm Ernst & Young (EY).

According to Shamri Dahan, in choosing the companies, Qumra and the judging panel looked at several key parameters: a potentially huge market, an executive team capable of steering a market-leading company, innovation, a deep technological infrastructure, high compatibility between product and market, accelerated growth potential, and ability to maintain growth over a long period of time.

"This will be a challenging year that undermines a lot of social and business conventions," Shamri Dahan wrote. "Flexibility and creativity will, without a doubt, be required for companies to continue to excel," she added. "Extraordinary companies, however, will find a way to continue to grow and develop."

Below are the 10 companies selected by Qumra.

Capitolis

Field of activity: fintech

Founded in: 2017

Founders: Gil Mandelzis, Thomas Glocer, Igor Teleshevsky

Employees: 55

Funding raised to date: $70 million

Investors: Sequoia Capital, Index Ventures, Spark Capital, SVB, S Capital

Capitolis Inc. develops an online marketplace where banks and financial institutions can manage their capital and establish collaborations to maximize their economic performance.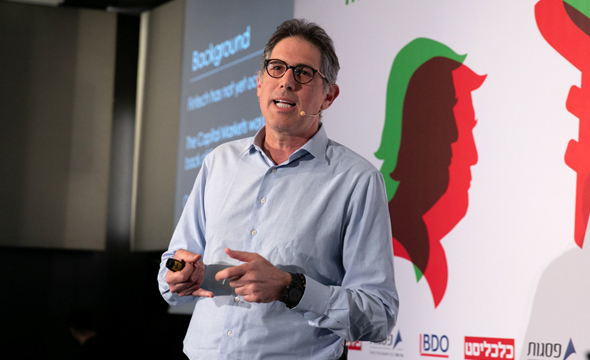 Capitolis CEO Gil Mandelzis. Photo: Aner Green

Axonius

Field of activity: enterprise cybersecurity

Founded in: 2017

Founders: Dean Sysman, Avidor Bartov, Ofri Shur

Employees: 80

Funding raised to date: $95 million

Investors: YL Ventures, Bessemer Venture Partners, OpenView, Vertex Ventures

Tel Aviv-based cybersecurity startup Axonius Inc. offers a cybersecurity asset management service that integrates information from connected devices such as desktop computers, laptops, mobile devices, and IoT devices, enabling IT and security operations teams to manage and secure them at scale. On Tuesday, Axonius announced it has raised a $58 million round.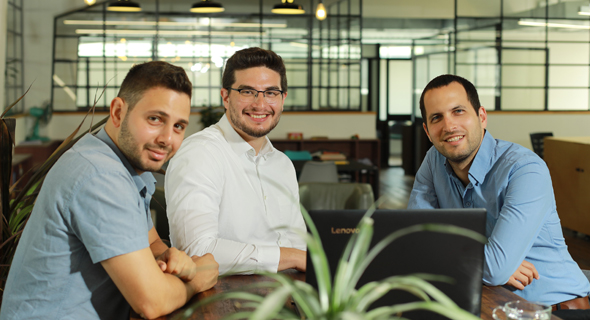 Left: Axonius co-founders Avidor Bartov, Dean Sysman, Ofri Shur

Intuition Robotics

Field of activity: cognitive AI

Founded in: 2016

Founders: Dor Skuler, Itai Mendelsohn, Roy Amir

Employees: 90

Funding raised to date: $58 million

Investors: SPARX Group, Toyota AI Ventures, Sompo Holdings, iRobot, Samsung NEXT, OurCrowd, Terra Venture Partners, Union Tech Ventures, Maniv Mobility, Happiness Capital, Glory Ventures, Capital Point, Bloomberg Beta

Israel-based robotic companion startup Intuition Robotics Ltd. develops artificial intelligence-based robotic digital companions that can be customized to users' unique needs. The company's flag product, the ElliQ is designed for elderly people and can encourage seniors to lead more active and engaged lives and help them communicate with their families using digital means, according to the company.

Snappy

Field of activity: employee incentives

Founded in: 2015

Founders: Hani Goldstein, Dvir Cohen

Employees: 48

Funding raised to date: $15 million

Investors: 83North, Hearst Ventures

New York-based employee recognition and incentive startup Snappy App Inc. lets employees choose gifts from a collection of personalized options, such as cooking or fitness classes, travel getaways, and popular consumer items, chosen by an algorithm according to the budget and other specifications given by the employer.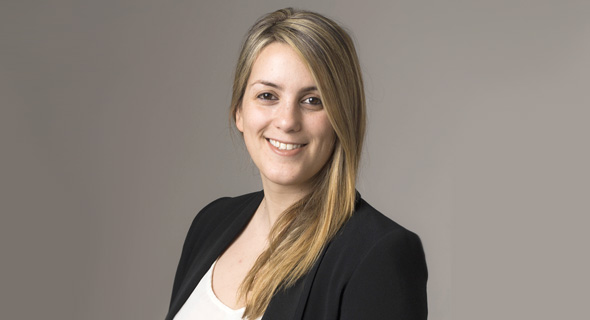 Snappy CEO Hani Goldstein. Photo: Snappy PR

Vim

Field of activity: health tech

Founded in: 2015

Founders: Asaf David, Yael Peled, Oron Afek

Employees: 70

Funding raised to date: $38 million

Investors: Optum Ventures, Premera Blue Cross, Great Point Ventures (GPV), Sequoia Capital

San Francisco-based startup Vim Inc. develops an online service that helps patients and healthcare providers find, schedule, and receive care from doctors and specialists. The company's service is currently available in California, Washington, Alaska, Florida, and Texas, and intends to expand to additional U.S. states in the upcoming year, according to CEO Oron Ofek.

Zoomin

Field of activity: customer experience

Founded in: 2016

Founders: Gal Oron, Joe Gelb, Hannan Saltzman

Employees: 57

Funding raised to date: undisclosed

Investors: Salesforce, Bessemer Venture Partners

Tel Aviv-based Zoomin Software Inc. develops a cloud-based system that provides customers with relevant product information derived from the company's technical database. The system offers dynamic information on every end point in which the customer interacts with the company including its home portal, technical support platform, customer service center, and the product itself.

Silverfort

Field of activity: enterprise and cloud cybersecurity

Founded in: 2016

Founders: Hed Kovetz, Yaron Kassner, Matan Fattal

Employees: 50

Funding raised to date: $11.5 million

Investors: TLV Partners, StageOne Ventures, Singtel Innov8

Tel Aviv-based Silverfort Inc. offers network login protection for organizational networks as well as for proprietary systems, internet-of-thing (IoT) devices, shared folders and industrial control systems. The technology is designed to protect data and help companies comply with privacy regulations without the need for integrating special software.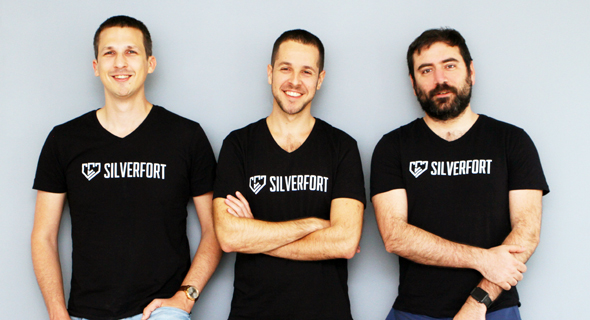 Silverfort's founders. Photo: PR

Papaya Global

Field of activity: payroll management

Founded in: 2016

Founders: Eynat Guez, Ofer Herman, Ruben Drong

Employees: 100

Funding raised to date: $51 million

Investors: Insight Partners, Bessemer Venture Partners, New Era Capital Partners, Dynamic Loop Capital

Papaya Global Ltd. develops a system that automates payroll processing, labor law compliance, and other aspects otherwise handled by human resources departments. Papaya counts 150 clients globally, including Johnson & Johnson, Facebook, and General Electric. Papaya Global is headquartered in Tel Aviv and has additional offices in New York, China, and Australia.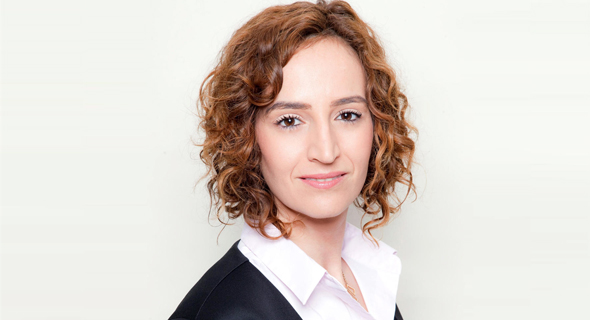 Papaya Global CEO Einat Guez. Photo: Menachem Oz

Tabit

Field of activity: hotel and restaurant management

Founded in: 2014

Founders: Barry Shaked, Nadav Solomon

Employees: 100

Funding raised to date: $65 million

Investors: Pitango Venture Capital, Harel Insurance, Vertex Ventures

Tabit Technologies Ltd. develops a restaurant and hotel operation management system that handles bookings, orders, and take out and deliveries. The company offers 14 products for the hospitality industry and is active in Israel and the U.S.

Zencity

Field of activity: city management

Founded in: 2016

Founders: Eyal Feder-Levy, Ido Ivry

Employees: 65

Funding raised to date: $7.8

Investors: Canaan Partners, Vertex Ventures, i3 equity, M12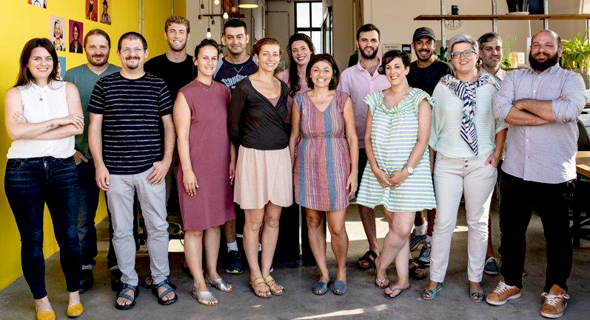 Zencity's team. Photo: Ori Taub

Tel Aviv-based city management company Zencity Technologies Ltd. collects feedback from city residents on a broad scale and analyzes the data to produce actionable insights. The company replaces traditional methods of communicating with residents, like surveys, by continuously aggregating and analyzing resident-generated data from sources including social media, mobile applications, and city hotlines. The company services over 130 cities including Chicago, Houston, Phoenix, and Israeli cities and towns Tel Aviv, Beer Sheva, Eilat, Netanya, and Ramat Gan.