Forced Covid-19 Isolation Hurts Israeli Doctors' Pockets
Physicians who were required to self-isolate after coming into contact with coronavirus patients claim that their March salaries were cut in half
Many Israeli doctors who were required to self-isolate after coming into contact with coronavirus (Covid-19) patients have reported that their March wages were cut by as much as 50%, Calcalist learned from discussions with affected physicians.
Doctors' wages in Israel are generally made up of two factors: a base salary (often less than 50%) and various additions that appear on the payslip as "auxiliary tasks" and include shifts and on-call duties. These auxiliary payments were absent from the payslips of many quarantining physicians, effectively halving their wages, according to the Israel Medical Association. Some 900 doctors had been forced into 14-day quarantine in March, according to Health Ministry data.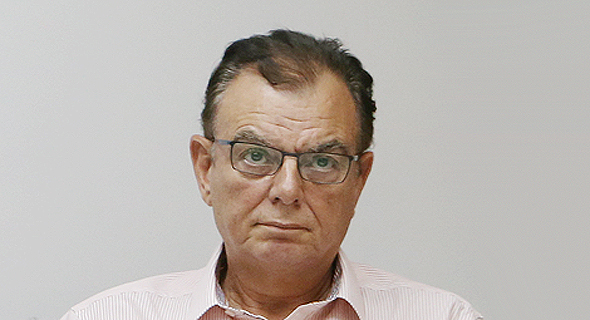 Prof. Zion Hagay. Photo: Shaul Golan

On Sunday, Zion Hagay, chairman of the Israel Medical Association, penned a letter to Israeli Finance Minister Moshe Kahlon, urging him to ensure that the doctors are not hurt as a result of the necessities of their vital work and that they would be paid in full based on their average salaries of the previous three months. The question of the isolated doctors' wages is currently being discussed by finance ministry officials, according to one official who spoke to Calcalist on condition of anonymity.

A final decision will be made by Wages Commissioner Kobi Bar Natan, that person said, adding that the key to determining a doctor's eligibility for full wages will likely depend on how he or she came in contact with Covid-19. "If they were contracted while shopping at the supermarket, they will receive no special benefit," that person said.

The health ministry reported that the number of sick in the country has reached 8,611 Monday morning. Out of the total number of patients, 107 are considered at risk and require to be connected to ventilators. Three people died from the virus since Sunday, bringing the death toll to 51.

In an effort to contain the spread of the virus, the government has decided to enforce what is known as a breathing closure on eight cities and 15 Jerusalem neighborhoods with high concentrations of infected people. The final list includes the following cities: Elad, Modi'in Illit, Beit Shemesh, Tiberias, Beitar Illit, Migdal HaEmek, Or Yehuda, and Ashkelon. Jerusalem, which has seen the highest number of infected people in the country, will be split up into enclaves to restrict the movement of people outside the immediate vicinity of their homes. As reported by CTech, the city of Bnei Brak has been placed under strict curfew to try to stop the rapid spread of the virus.

The decision, reached overnight in a conference call including all senior members of government, does not go so far as to block off the cities entirely but requires special measures to be taken to test all those entering the cities and increase enforcement of social distancing practices. Military forces from the Israeli Defense Forces' Home Front Command will be deployed in the cities to aid with medical treatments, supply provisions, and manage logistics.

Also on Sunday night, the government approved new legislative measures to fund Israel's financial aid package for businesses and employees. The ministers authorized a budget expansion of NIS 50 billion (approximately $13.8 billion).

Roughly NIS 32 billion (approximately $8.5 billion) will go to relevant ministries and NIS 16 billion (approximately $4.4 billion) of additional funding will be made available for the National Insurance Institute.NIS 40 billion (approximately $11 billion) will be available to fulfill promises made in the government's financial aid package.