Digital Intelligence Company Cellebrite Signs $7.9 Million Deal with Law Enforcement Agency in Asia
Cellebrite specializes in mobile forensics. Its technology is used for mobile data extraction by law enforcement, intelligence agencies, military entities, law firms, and security firms
Just days after Calcalist reported that Israel-based digital intelligence company Cellebrite Mobile Synchronization Ltd. intends to send 70 of its employees on furlough, the company has signed a $7.9 million deal with a national law enforcement agency in Asia, the company announced Thursday. As part of the three-year deal, Cellebrite will provide law enforcement agencies in the unnamed state with its technology to enable them to access data, analyze, and manage evidence for complex digital investigations.

Cellebrite will also provide certification and training to dedicated teams to equip them with the knowledge and methods for accessing and analyzing data from mobile devices, computers, and information sources in the cloud.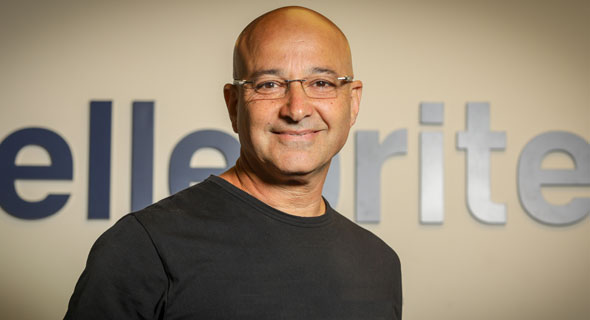 Cellebrite CEO Yossi Carmil. Photo: Shlomi Yosef

Founded in 1999 and based in Israeli central town Petah Tikva, Cellebrite specializes in mobile forensics. Its technology is used for mobile data extraction by law enforcement, intelligence agencies, military entities, law firms, and security firms. In June, Calcalist reported that mobile data and entertainment company Sun Corporation sold a 25% stake in Cellebrite to Tel Aviv-based Israel Growth Partners (IGP) Ltd. for $110 million.