Edible Grasshopper Startup Raises $3 Million
Hargol develops methods and technologies to farm grasshoppers for human consumption
Grasshopper farming startup Hargol FoodTech Ltd. has completed a $3 million funding round, the company announced Thursday. The startup received investment from existing shareholders Sirius Venture Capital and Netherlands-based SLJ Investment Partners.

In a statement, Hargol said it intends to use the funds to expand production capacity.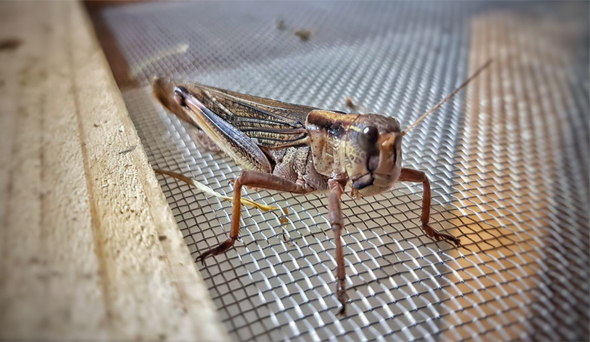 A grasshopper. Photo: Hargol

"With incredible interest from the market in our new line of theological food products – Biblical Protein, we are excited by the opportunity to offer a combination of modern, healthy and sustainable innovative food products that are connected to humanity's origin," HArgol's CEO Dror Tamir said.

Founded in 2014, Hargol develops methods and technologies to farm grasshoppers quickly and under sanitary conditions to serve as an alternative protein source. Hargol FoodTech's product lines include grasshopper protein powder, supplements and meat replacement products.

In 2018, Hargol was one of two companies who won a foodtech competition held by Calcalist in collaboration with Israeli food processing company Tnuva and accounting firm KPMG.