Interview
Spoiled for Choice? Natural Intelligence Cuts Down Your Brain Clutter
CIO Yoav Tzuker said that the economic crisis brought on by the coronavirus pandemic has seen traffic to comparison sites almost double
When someone compares his company's product to the 10 Commandments you know he's a true believer. "The same way that Moses came down from Mount Sinai with no more than 10 Commandments, we give customers the 10 most relevant services or solutions they are searching for," was how Yoav Tzuker, Chief Innovation and Ecosystem Officer at Natural Intelligence Ltd., described his company's business in an interview with CTech earlier this week.

Employing over 400 workers and pulling in annual revenues of approximately $300 million, and all that without ever receiving an external investment, Tzuker and Natural Intelligence have good reason to be confident. Natural Intelligence describes itself as "a global leader in multi-vertical online comparison marketplaces," such as Top10.com, that enable "consumers to make confident purchasing decisions while helping brands grow their business. The company essentially aims to offer impartial and concise information to consumers who are looking to compare services provided online. Anything from mortgages to dating apps.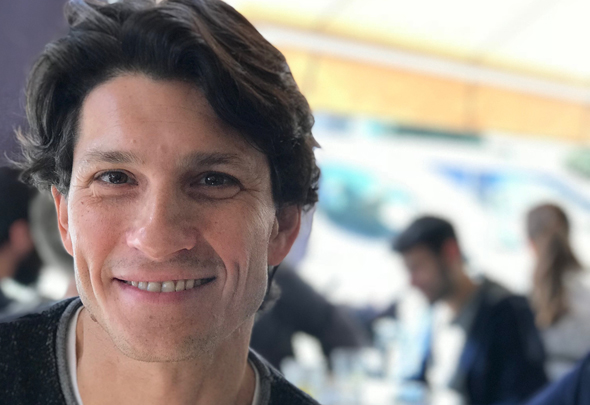 Yoav Tzuker, Natural Intelligence. Photo: Gaya Tzuker

"Our technology helps customers make wise purchasing decisions because we refine all the available information online and present them with 10 personalized options," explained Tzuker. "So we are helping the customer on the one hand and also helping the brands grow by sending them potential clients."

Tzuker spoke about 'The paradox of choice', a term coined by Barry Schwartz in his 2004 book, 'The Paradox of Choice: Why More is Less'. Schwartz explained in the book that having many options to choose from can actually have negative consequences rather than making people happy.

"A lot of research we have done in the past has shown that customers don't want someone to make the decision for them. They want to make the decision themselves only based on reliable information," said Tzuker. "We are living in an age where there is a paradox of choice. There is too much information and there are too many options and paradoxically the more options we have the more miserable we are. We want to limit our options. This was already done back in the Bible with Moses and the 10 Commandments. So we provide the customer with the 10 most relevant services or solutions according to filters and widgets that help us make the right recommendations for them. They can then take this information and compare it and make a quick and efficient decision while saving a lot of time."

Tzuker described Natural Intelligence, which generates income by receiving referral fees from its partners, as the extension of Google. "When you have a certain need, you will usually go to Google to search for it. We are the continuation of that. You already have a certain intent if you have reached our website, and according to your behavior on our website and our algorithm we know which recommendations to make," he said.

Tzuker said that the economic crisis brought on by the coronavirus (Covid-19) pandemic has seen traffic to comparison sites almost double, but that the trend doesn't mean much in the long run. "We are supposedly in a good place as our business is based online. Services and online sales have been on the rise recently and it is clear that in the long run more services will be moving online," he said. "Traffic to comparison sites has nearly doubled, but we still can't quite say what this will result in as we don't know if the U.S. is facing a recession. What we do know is that people want to compare and select the best product for them and that the price of services is more important to them."

By analyzing so much traffic and comparisons conducted in the company's marketplace in recent weeks, Natural Intelligence is able to garner some interesting phenomena to point out. According to data collected in the U.S. from March until the second week of April, lowering interest rates in the U.S. almost doubled comparison searches for various financial services in areas such as mortgages, student loans, business loans, and student loan turnover. There has also been a 10-15% increase in searches in the field of wellbeing and leisure. New subscribers for online therapy are growing by tens of percent. There are also new trends for cultural consumption, with one example being virtual tours of museums, which doubled during March. As of mid-April, there has been a 50% increase in visits as more and more museums opened their doors to virtual tours, with the supply leading people to comparison sites to find the best museum for them.

"Marketing people from brands treat us like a marketing channel and want to be on our lists, obviously as high as possible. But not every company is right for our lists and what interests us is how many deals are actually ultimately completed," said Tzuker. "It doesn't help anyone if we have a company high on the list but they don't close any deals. We are always trying to find the right balance so that people make the right decisions for them and make a purchase. That is what our system is about, constantly learning how to best personalize the lists."