Covid-19 Cutbacks
Face Recognition Startup AnyVision Continues Layoff Spree
The layoffs follow Microsoft's investment arm M12's divestment of its stake in the company in March
Israeli AI-based face recognition startup AnyVision Interactive Technologies Ltd. has fired dozens of employees, some of which were placed on unpaid leave in March, according to one person familiar with the matter who spoke to Calcalist on condition of anonymity. In addition, the company has made significant cuts to the salaries of its managers and employees.

Prior to the crisis, the number of employees was about 240. A significant decline in corporate operations as a result of the coronavirus epidemic led to continued layoffs and cuts.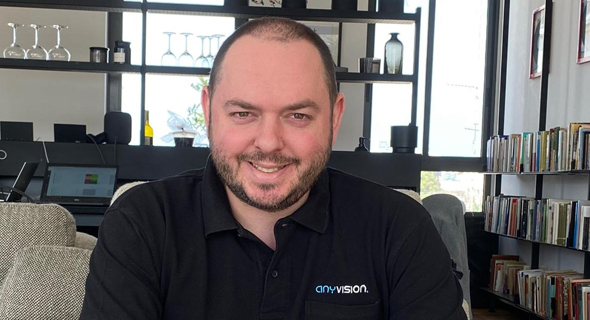 AnyVision's COO Alex Zilberman. Photo: PR

Also in March, Microsoft's investment arm M12 announced it had decided to divest its stake in AnyVision.

Founded in 2015, AnyVision develops software for real-time face and object recognition in large crowds, using artificial intelligence algorithms. The company's technology can interface with cameras for security purposes, such as in airports and stadiums, or for commercial purposes, such as when used by retailers.