Covid-19 Might Be the Best Thing To Happen to the Blockchain Industry
Blockchain technology has a lot to offer, and the Covid-19 spotlight can increase its adoption in various sectors including supply chain, healthcare, finance, and taxation
Blockchain technology entered our lives by storm in 2017, showing great promise. It quickly became a buzzword for new up and coming projects and for old ones who needed a facelift. Yet, somehow, it seems as if blockchain failed to live up to its promise. The majority of the traditional financial industry was not eager to adopt it, mainly due to its association with cryptocurrencies, and a blockchain-based life-altering use case has yet to present itself.

And then coronavirus (Covid-19) happened.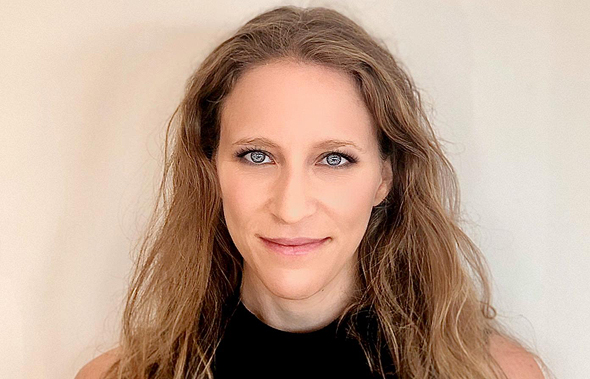 Or Lokay Cohen, Bittax. Photo: Courtesy

Read More:

With no prior notice, all of our activities shifted to stay-at-home mode. And then, while trying to work from home, eat at home, and take care of our kids at home, we finally realized that though we can track our Uber or Gett driver on their route, we still cannot get a clear answer on when we will get our groceries or our kids' toys delivered from a store a couple of blocks away. Trying to set up a home office under these conditions took us too much time and effort that should have been invested in actual work.

These kinds of frustrations may just be the best thing that could have happened to the blockchain industry. Blockchain technology has a lot to offer, and the Covid-19 spotlight can increase its adoption across various industries.

The first obvious use case for blockchain technology is improving the supply chain. Some will say that the supply chain is already the strongest use case for blockchain next to cryptocurrencies, but the pandemic is, without a doubt, making us all realize we need a better way to track our online orders. In fact, even the World Economic Forum (WEF) is looking to promote the development of a global blockchain-based supply chain.

"With over four trillion consumer products made and shipped around the world each year, we cannot afford to continue operating in the dark when it comes to keeping track of these products, especially when some of these products could save lives," Mariam Obaid Al Muhairi, Project Manager at the Dubai Future Foundation, wrote in a WEF blog post earlier this month.

This public support for blockchain technology is not surprising considering that when it comes to pandemic treatment, the supply chain plays a crucial role. IBM, one of the most influential players in the blockchain industry, reacted quickly to the shift and, rising to the new challenge, recently launched a blockchain network to bolster the medical supply chain during the pandemic.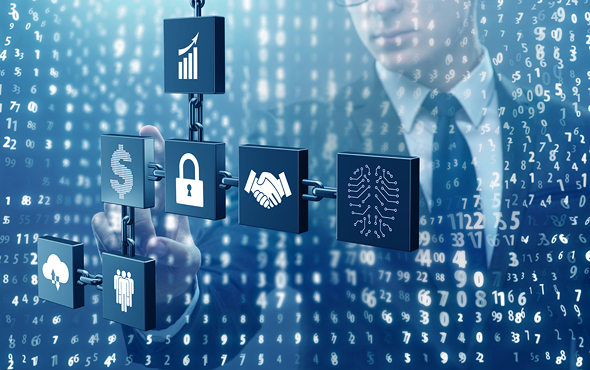 Blockchain technology (illustrative) Photo: Shutterstock
Another way blockchain can contribute to battling Covid-19 is by enabling the establishment of a public medical record. Ideally, this use case will revolutionize the health sector by making sure that doctors around the world have any patient's entire medical history available before they start treatment. Unfortunately, we are still far from achieving this goal, but there are blockchain companies working on changing protocols to be able to track Covid-19 test results. Considering the number of test results mistakes in Israel alone, this might provide a huge relief. Once we can track test results on blockchain, the path to issuing immunity certificates is quick, assuming immunity to coronavirus can actually be gained.
Another potential breakthrough for blockchain due to Covid-19 is digital currencies finally being accepted by central banks. During the outbreak, we all learned how using cash can be dangerous and contribute to spreading the virus. China was the first to start working on a digital state currency, back in 2019, before anyone even heard of coronavirus. Now, after the massive outbreak in the U.S., the Federal Reserve is considering issuing a FedCoin, and needless to say, if the U.S. government issues a digital dollar, other countries will soon follow.
As Bitcoin taught us, blockchain technology can change the financial world by enabling smooth cross-border payments and creating an easy to track and regulatory compliant digital identity.
Having central banks issue digital currencies will almost inevitably lead to blockchain-based tax payments, another major hurdle to adoption. Once the government has a digital coin, it will have no problem collecting its taxes directly and instantly for every transaction.
Or Lokay Cohen is a vice president at Tel Aviv-based G.B Bittax Ltd., a cryptocurrency regulation analysis firm, offering a cryptocurrency tax calculation platform.