Top Startups
50 Most Promising Israeli Startups 2020 - Covid-19 Edition
Israel is home to over 200 growth stage companies. Check out Calcalist's list of the country's 50 most promising startups that we believe will survive and thrive despite coronavirus turmoil
Every year on Israel's Independence Day CTech publishes Calcalist's list of the 50 most promising Israeli startups. This year, compiling the list was more difficult than ever since the world economy, and the tech sector as part of it is still in the midst of the global coronavirus (Covid-19) pandemic. On one hand, companies that looked on a sure path to an exit back in January, now face extinction because their industry collapsed. On the other hand, the pandemic, with its health, economic and social fallout can provide an opportunity for companies in the startup nation that enjoys unparalleled innovative and entrepreneurial resources, backed by hefty investment opportunities.
The foundations aren't going away and companies will continue to launch, grow and succeed. Under the current circumstances, we just need to select the most promising ones using slightly different parameters.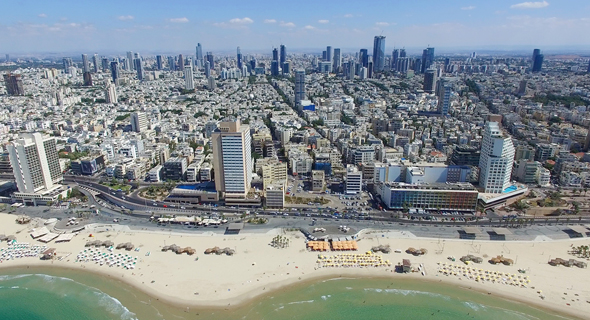 Tel Aviv's skyline. Photo: Shutterstock
Top 50 Israeli Startups - 2019 Edition >>
Top 50 Israeli Startups - 2018 Edition >>
After consulting with a wide range of industry experts, we chose to highlight companies that managed to push through and succeed despite the difficult circumstances, while doing their best to avoid hurting their workforce in the process. We chose to forego our traditional ranking system this year and instead focus on various categories of activity, noting, in particular, the fields that the crisis made essential: cybersecurity, logistics and e-commerce , medtech, deep tech, entertainment and media , unicorns. We asked the industry's leading investors, consultants, and entrepreneurs, to pinpoint the startups they think have the best chance to survive and thrive during the covid-19 crisis (the selectors were instructed not to reference companies that were part of their own investment portfolios). After crunching the figures and opinions, we compiled a list of the 50 most promising companies. We believe that the future will prove that the companies in this list, like those in our previous versions, will justify their inclusion.
Deep Tech
Logz.io
Products: machine data analytics platform
Year founded: 2014
Founder: Tomer Levy
Number of employees: 220
Funding raised: $100 million
Investors: 83North, Openview, General Catalyst
Logz.io co-founders. Photo: Ryan Frey
Binah.ai
Product: big data analytics
Year founded: 2016
Founders: David Maman, Michael Markzon, Konstantin Gedalin
Funding raised: $14.5 million
Investors: Maverick Ventures, iAngels, Global IoT Technology Ventures Inc. (GiTV)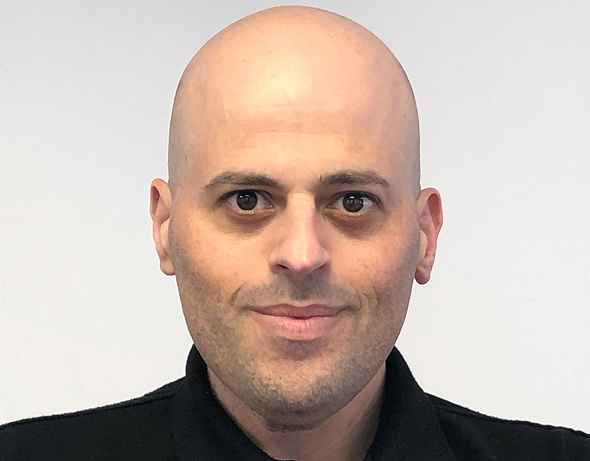 Binah.ai co-founder David Maman. Photo: PR
Pecan
Product: predictive analytics tools
Year founded: 2016
Founders: Noam Brezis and Zohar Bronfman
Number of employees: 30
Funding raised: $15 million
Investors: Dell Technologies Capital, S-Capital
Quantum Machines
Product: quantum computing processors
Year founded: 2018
Founders: Itamar Sivan, Yonatan Cohen, Nissim Ofek
Number of employees: 25
Funding raised: $23 million
Investors: Avigdor Willenz, TLV Partners, Battery Ventures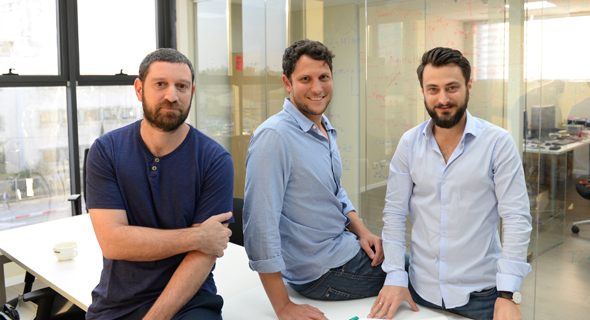 QM founders Nissim Ofek (left), Yonatan Cohen, Itamar Sivan. Photo: QM
WekaIO
Product: scalable file storage
Year founded: 2013
Founders: Liran Zvibel, Omri Palmon, Maor Ben Dayan
Number of employees: 120
Funding raised: $68 million
Investors: Hewlett Packard Enterprise, Nvidia, Qualcomm Technologies, Gemini, NVP
Wiliot
Product: smart stickers that transform regular products into smart devices
Year founded: 2016
Founders: Tal Tamir, Yaron Elboim, Alon Yehezkely
Number of employees: 46
Funding raised: $70 million
Investors: Vintage Investment Partners, Pepsico, Verizon, 83North, Qualcomm Ventures, NVP
Entertainment and Media
JoyTunes
Product: music education apps
Year founded: 2011
Founders: Yigal Kaminka, Yuval Kaminka, Roey Izkovsky
Number of employees: 75
Funding raised: $43 million
Investors: Insight Venture Partners, Kaedan Capital, Zohar Gilon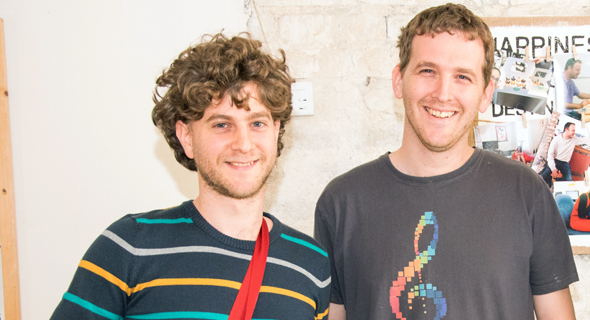 JoyTunes co-founders Yigal Kaminka and Yuval Kamink. Photo: Omri Shapira
Cloudinary
Product: digital assets management tools
Year founded: 2012
Founders: Itai Lahan, Nadav Soferman, Tal Lev-Ami
Number of employees: 250
Funding raised: $10 million in a secondary market funding round
Investors: Bessemer Venture Partners
Drivenets
Product: disaggregated networking solution
Founders: Ido Susan, Hillel Kobrinsky
Year founded: 2015
Number of employees: 250
Funding: $110 million
Investors: Bessemer Venture Partners, Pitango Venture Capital, Samsung Ventures, C4 Ventures
Eko
Product: interactive video technologies
Year founded: 2010
Founders: Barak Feldman, Tal Zubalsky, Yoni Bloch
Number of employees: 95
Funding raised: $62 million
Investors: Intel Capital, Sequoia Capital, Sony, MGM, Warner Music
Moon Active
Product: Mobile gaming development solutions
Year founded: 2011
Founder: Samuel Albin
Number of employees: 440
Funding raised: $10 million
Investors: Gigi Levy-Weiss, Guy Gamzu, David Alliance, Insight Partners, Singulariteam Ltd, Jonathan Kolber, Roy Oron
WSC Sports
Product: AI-driven platform that analyzes live sports broadcasts and creates customized short-form video
Year founded: 2011
Founders: Daniel Shichman, Aviv Arnon, Shmulik Yoffe, Hy Gal
Number of employees: 150
Funding raised: $39 million
Spot.IM
Product: audience engagement system
Year founded: 2012
Founders: Nadav Shoval, Roee Goldberg, Ishay Green
Number of employees: 111
Funding: $66 million
Investors: Insight Venture Partners, Index Ventures, Millhouse Capital, AltaIR Capital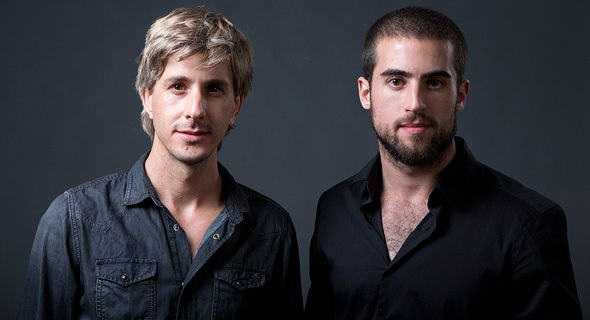 Nadav Shoval and Ishay Green. Photo: Shaxaf Haber
Zencity
Product: smart city management system
Year founded: 2015
Founders: Eyal Feder-Levy, Ido Ivry
Number of employees: 65
Funding: $8 million
Investors: Microsoft's venture arm M12, Vertex Ventures, Canaan Partners, i3 Equity Partners
Unicorns
Monday.com
Product: customizable workflow management solutions
Year founded: 2012
Founders: Roy Mann, Eran Zinman
Number of employees: 470
Funding raised: $234 million
AppsFlyer
Product: marketing analytics
Year founded: 2011
Founders: Oren Kaniel, Reshef Mann
Number of employees: 850
Funding raised: $294 million
Investors: Qumra Capital, General Atlantic, Pitango, Magma Venture Partners, DTCP, Israeli businessman Eyal Gura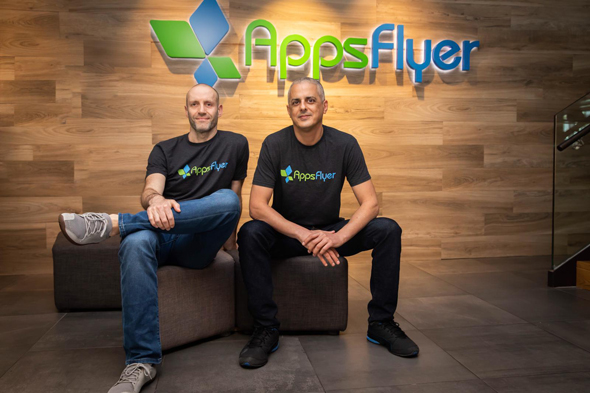 AppsFlyer co-founders. Photo: AppsFlyer
JFrog
Product: software automation tools
Year founded: 2008
Founders: Shlomi Ben Haim, Frederic Simon, Yoav Landman
Number of employees: 550
Funding raised: $226 million
Investors: Battery Ventures LP, Scale Venture Partners, Dell Technologies Capital, EMC Ventures
Lightricks
Product: content creation apps
Year founded: 2013
Founders: Zeev Farbman, Amit Goldstein, Itai Tsiddon, Nir Pochter, Yaron Inger
Number of employees: 350
Funding: $205 million
Investors: Viola Ventures, ClalTech, Insight Partners, Golman Sachs
SentinelOne
Product: enterprise AI cybersecurity system
Year founded: 2013
Founders: Tomer Weingarten, Almog Cohen
Number of employees: 500
Funding: $430 million
Investors: Insight Partners, Sound Ventures, Qualcomm Ventures, Tiger Global, Samsung, NextEquity, Third Point Ventures, Redpoint Ventures, Data Collective, SineWave Ventures
Via
Product: ridesharing and smart transportation services
Year founded: 2012
Founders: Daniel Ramot, Oren Shoval
Number of employees: 500
Funding: $787 million
Investors: Pitango Venture Capital, 83North, Exor NV, Daimler AG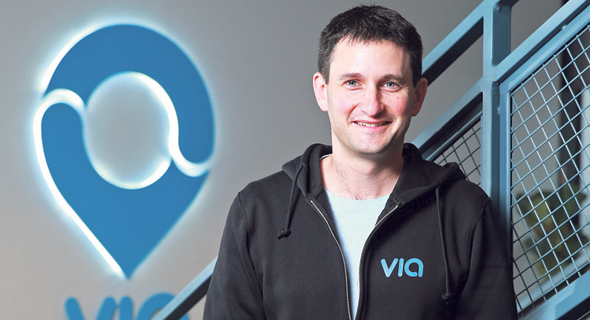 Oren Shoval. Photo: Orel Cohen
Vast Data
Product: flash-based storage
Year founded: 2016
Founders: Renen Hallak, Shachar Fienblit, Jeff Denworth
Number of employees: 150
Funding: $180 million
Investors: Siemens' Venture Arm Next47, 83North, Mellanox, Dell Technologies Capital, Goldman Sachs, NVP
Logistics and E-Commerce
Fabric
Product: warehouse managing robots for online retailers
Year founded: 2015
Founders: Ori Avraham, Shay Cohen, Elram Goren, Eyal Goren
Funding raised: $136 million
Investors: Innovation Endeavors, Playground Global, Temasek Holdings, Aleph, Corner Ventures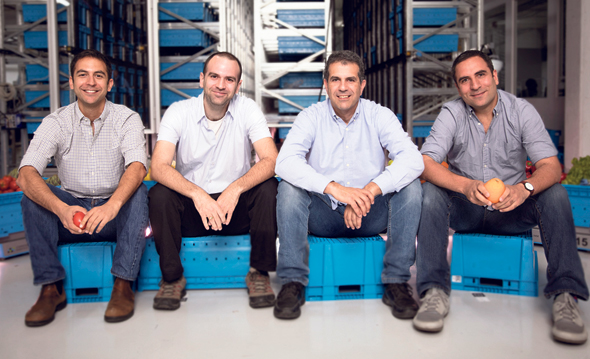 Fabric co-founders. Photo: Ran Yehezkel
Capitolis
Product: online marketplace for capital management
Year founded: 2017
Founders: Gil Mandelzis, Tom Glocer
Number of employees: 6
Funding: $70 million
Investors: S Capital, Spark Capital, Index Ventures, Sequoia Capital
Forter
Product: payment fraud prevention tools
Year founded: 2013
Founders: Alon Shemesh, Michael Reitblat, Liron Damri
Number of employees: 235
Funding: $100 million
Investors: Sequoia Capital, New Enterprise Associates (NEA), Scale Venture Partners, March Capital, Salesforce Ventures
Glassbox
Product: Customer behaviour analytics service
Year founded: 2010
Founders: Hanan Blumstein, Yaron Gueta, Yoav Schreiber
Number of employees: 140
Funding: $70 million
Investors: Brighton Park Capital Management, Updata Management, Ibex Investors, CreditEase Israel Innovation Fund (CEIIF), the Israeli venture arm of Beijing-based consulting firm CreditEase, Gefen Capital Management
Gong.io
Product: Sales intelligence system
Year founded: 2010
Founders: Amit Bendov, Eilon Reshef
Number of employees: 305
Funding raised: $134 million
Investors: Sequoia Capital, Battery Ventures, Cisco Investments, Shlomo Kramer, Norwest Venture Partners
Papaya Global
Product: payroll, payments, and workforce management tools
Year founded: 2016
Founder: Eynat Guez, Ruben Drong, Ofer Herman
Number of employees: 110
Funding: $50 million
Investors: Insight Partners, Bessemer Venture Partners, Dynamic Loop Capital, New Era Capital Partners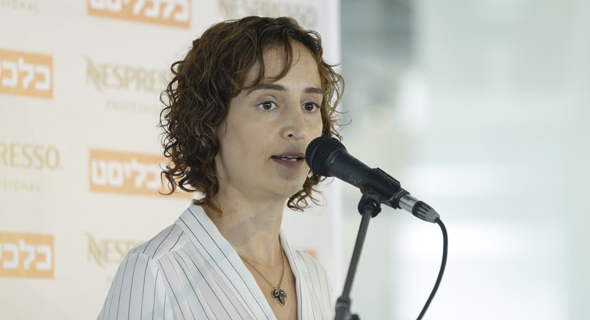 Eynat Guez. Photo: Amit Sha'al
Moovit
Product: public transit navigation app
Year founded: 2012
Founders: Roy Bick, Yaron Evron, Nir Erez
Number of employees: 215
Funding: $133 million
Investors: Intel Ventures, BMW i Ventures, BRM Capital, Sequoia Capital, Vintage Investment Partners, Hanaco Ventures
Namogoo
Year founded: 2014
Founders: Chemi Katz, Ohad Greenshpan
Number of employees: 100
Funding: $69 million
Investors: Blumberg Capital, GreatPoint Ventures, Hanaco Venture Capital, Oak HC/FT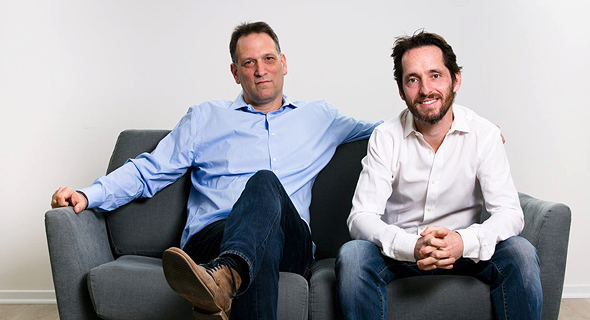 Namogoo co-founders Ohan Greenshpan and Chemi Katz. Photo: Efrat Saar
Rapyd
Product: Infrastructure for payment services
Year founded: 2015
Founders: Arkady Karpman, Arik Shtilman, Omer Priel
Number of employees: 280
Funding: $180 million
Investors: Oak HC/FT, Tiger Global, Coatue Management, General Catalyst, Target Global, Entrée Capital, Stripe
Riskified
Product: online fraud prevention tools
Year founded: 2012
Founders: Eido Gal, Assaf Feldman
Number of employees: 500
Funding: $230 million
Investors: Pitango Venture Capital, Capital One Growth Ventures, Qumra Capital, General Atlantic
Syte
Product: visual search engine
Year founded: 2015
Founders: Lihi Pinto Fryman, Ofer Fryman, Idan Pinto, Helge Voss
Number of employees: 100
Funding: $30 million
Investors: Viola Ventures, Storm Ventures, Axess Ventures, Lyra Ventures, Remagine Ventures
Tipalti
Product: payment automation technologies
Year founded: 2010
Founders: Chen Amit, Oren Zeev
Number of employees: 280
Funding: $146 million
Investors: Zeev Ventures, Group 11, 01 Advisors, Greenspring Associates, TrueBridge Capital Partners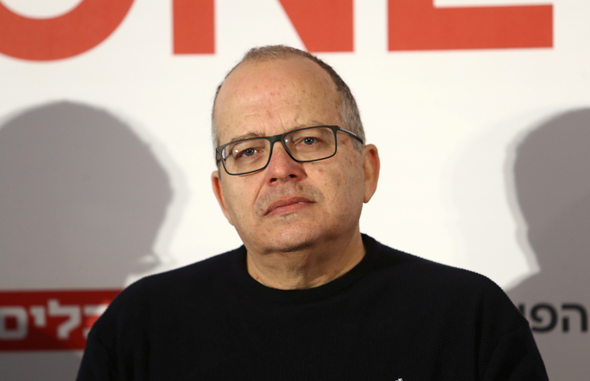 Chen Amit. Photo: Orel Cohen
Verbit
Product: transcription and captioning tools
Year founded: 2017
Founder: Tom Livne, Eric Shellef, Kobi Ben Tzvi,
Number of employees: 102
Funding: $65 million
Investors: Stripes Group, Viola Ventures, Vertex Ventures, Oryzn Capital, HV Holtzbrinck Ventures
Cyber and Security
Axonius
Product: cybersecurity asset management service
Year founded: 2017
Founders: Avidor Bartov, Dean Sysman, and Ofri Shur
Number of employees: 80
Funding: $95 million
Investors: YL Ventures, Bessemer Venture Partners, OpenView, Vertex Ventures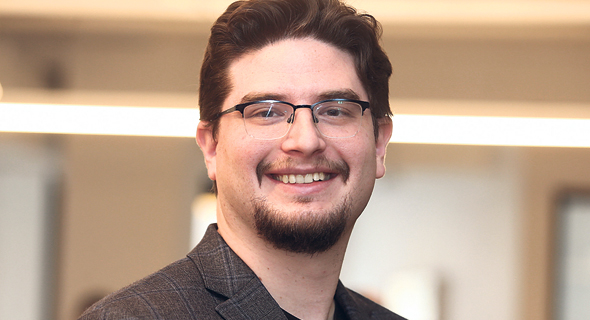 Dean Sysman. Photo: Orel Cohen
IntSights
Product: cyber intelligence
Year founded: 2015
Founders: Guy Nizan, Alon Arvatz, Gal Ben-David
Number of employees: 170
Funding: $70 million
Investors: Blumberg Capital, ClearSky, Qumra Capital, Glilot Capital, Blackstone
BigID
Product: network privacy policy management
Year founded: 2016
Founders: Dimitri Sirota, Nimrod Vax
Number of employees: 195
Funding: $146 million
Investors: Bessemer Ventures, Tiger Global
Cato Networks
Product: software-defined wide-area network (SD-WAN) security services
Year founded: 2015
Founders: Gur Shatz, Shlomo Kramer
Number of employees: 200
Funding: $200 million
Investors: Lightspeed Venture Partners, Aspect Ventures, Greylock Partners, Singtel Innov8 Ventures Pte. Ltd., USVP Management Company LLC
Claroty
Product: cybersecurity for industrial networks
Year founded: 2015
Founders: Amir Zilberstein, Benny Porat, Galina Antova
Number of employees: 170
Funding: $100 million
Investors: Team8, Temasek Holdings, Bessemer Venture Partners, Rockwell Automation, Schneider Electric, Siemens' Venture Arm Next47, Israel Cleantech Ventures (ICV), Tekfan Ventures, Envision Ventures, Innovation Endeavors
PerimeterX
Product: protection against malicious bots
Year founded: 2014
Founder: Omri Iluz, Ido Safruti, Ophir Ashkenazi
Number of employees: 183
Funding: $91.5 million
Investors: DTCP, Salesforce Ventures, Data Collective DCVC, Canaan Partners, Vertex Ventures, Adams Street Partners
SafeBreach
Product: cyberattack simulations
Year founded: 2014
Founders: Guy Bejerano, Itzik Kotler
Number of employees: 50
Funding: $50 million
Investors: DTCP, Sequoia Capital, OCV Partners, PayPal
SafeBreach's co-founders. SafeBreach
SAM
Product: home network security
Year founded: 2016
Founders: Sivan Rauscher, Eilon Lotem, Shmuel Chafets
Number of employees: 65
Funding: $20 million
Investors: Intel Capital, Blumberg Capital, NightDragon Security
Snyk
Product: Cloud and external library security
Year founded: 2015
Founders: Guy Podjarny, Danny Grander, Assaf Hefetz
Number of employees: 300
Funding raised: $250 million
Investors: Stripes Group, Canaan Partners, Salesforce Ventures, Tiger Global
Medtech
Tyto Care
Product: remote medical diagnosis tool
Year founded: 2012
Founders: Dedi Gilad, Ofer Tzadik
Number of employees: 50
Funding raised: $105 million
Investors: Insight Partners, Olive Tree Ventures, Qualcomm Ventures, Orbimed, Cambia Health Solutions, LionBird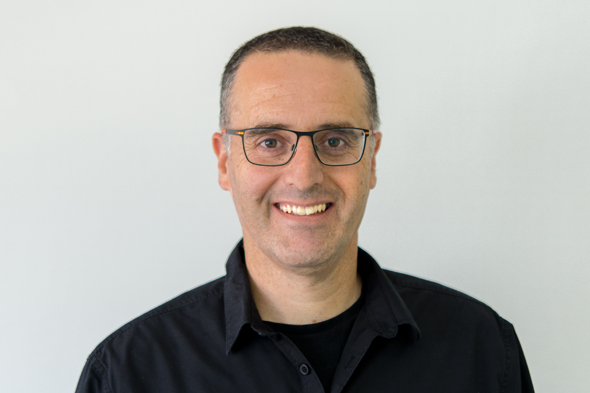 Tyto Care co-founder Dedi Gilad. Photo: Tyto Care
Aidoc
Product: AI-based medical imaging software
Year founded: 2016
Founders: Guy Reiner, Elad Walach, Michael Braginsky
Number of employees: 100
Funding raised: $40 million
Investors: TLV Partners, Magma Venture Partners, Square Peg Capital
Clew
Product: Predictive medical diagnostic tools
Year founded: 2015
Founders: Gal Salomon, Avigdor Faians
Number of employees: 30
Funding raised: $20 million
Investors: Pitango Venture Capital, Relyens, Agate Medical Investments
Emedgene
Product: machine learning genomic analysis
Year founded: 2016
Founders: Einat Metzer, Shay Tzur, Niv Mizrahi
Number of employees: 40
Funding raised: $8 million
Investors: OliveTree Ventures, Mindset Ventures
Healthy.io
Product: home urine testing kit
Year founded: 2013
Founder: Yonatan Adiri
Number of employees: 120
Funding raised: $96 million
Investors: Samsung Next, Aleph Venture Capital, Ansonia Holdings
K Health
Product: personalized primary care application
Year founded: 2016
Founder: Allon Bloch, Israel Roth, Ran Shaul, Adam Singolda
Number of employees: 110
Funding: $97 million
Investors: Mangrove Capital Partners, Comcast Ventures, Primary Ventures, 14W, Anthem
MDClone
Product: patient privacy system
Year founded: 2015
Founders: Ziv Ofek , Boaz Gur-Lavie, Erez Luz
Number of employees: 70
Funding: $41 million
Investors: aMoon, OrbiMed Advisors, Lightspeed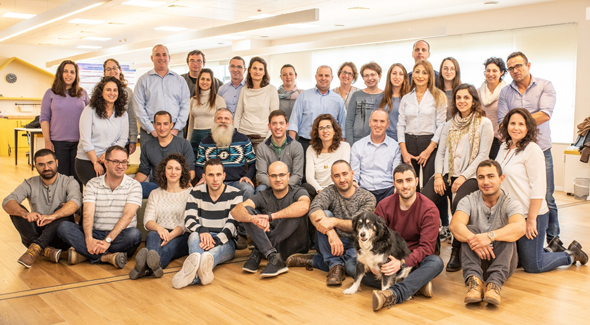 MDClone's team. Photo: MDClone
cybersecurity, logistics and e-commerce , medtech, deep tech, entertainment and media , and unicorns
The list was compiled, written and edited by Meir Orbach and Hagar Ravet
The following organizations aided in compiling the list: Aleph, 83North, Intel Capital, Vertex, Samsung Next, Team8, Bessemer, Poalim Hi Tech, Viola Group, Insight, Pitango, JVP, Qumra, Citi Ventures, Qualcomm Ventures, StageOne, IGP, AMoon
Click here for 2020 most promising cybersecurity startups
Click here for 2020 most promising logistics and e-commerce startups
Click here for 2020 most promising unicorns
Click here for 2020 most promising medtech startups
Click here for 2020 most promising deep tech startups
Click here for 2020 most promising entertainment and media startups