Information Security Is a Core Challenge for the IoT Medical Device Industry, Says Bio-T CEO
Bio-T develops cloud-based software for managing internet-of-things medical devices and storing and analyzing the data they collect securely
The coronavirus (Covid-19) pandemic gave a significant push to the digital health sector in general and specifically to telemedicine technologies. One of the main challenges of the industry is developing smart and secure medical internet-of-things (IoT) devices. Technology developed by Israel-based company bio-T, incorporated as Softimize Ltd., now gives medical devices the ability to perform computations and collect data directly on the cloud. This helps device developers significantly reduce costs and their time to market while offering a more secure tool that is compliant with even the strictest regulations.
Information security and privacy challenges are at the core of every medical device company's activity these days, according to Bio-T co-founder and CEO Guy Vinograd. If in the past, a company would just develop and market a tool, Vinograd said in an interview with Calcalist, now, it is responsible for managing doctor-patient interaction, which carries with it a heavy regulatory burden concerning confidentiality and privacy.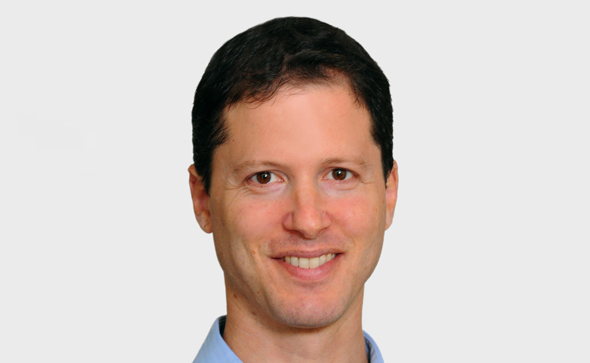 Bio-T co-founder and CEO Guy Vinograd. Photo: Bio-T
"Bio-T offers an insurance policy of sorts to medical device developers," Vinograd said, "as we allow them to reduce their potential liability for cyber events and information security breaches." This is a sensitive field where infringements can land top executives in jail, he added.
Founded in 2016 by Vinograd, Boaz Vaizler, and David Ronen, bio-T develops cloud-based software for managing IoT medical devices and storing and analyzing the data they collect. Bio-T's engine can perform complex calculations using the data and can be utilized to make adherence predictions, provide patient recovery chances, and manage reimbursements.
Although bio-T will not disclose the funding it has raised to date, according to Vinograd, its technology has already piqued the interest of a line of investors and clients.
Bio-T's most recent backer, Vinograd said, is Rafael Beyar, an Israeli medical doctor who served as the director-general and CEO of the Rambam Health Care Campus in Haifa (Rambam Hospital) between 2006 and 2019.
Beyar is also an entrepreneur, with several successful exits behind him, including as the co-founder of medical robotics company Corindus Vascular Robotics Inc., acquired last year for $1.1 billion by German medtech company Siemens Healthineers AG.
Bio-T is based in Petah Tikva in central Israel where it employs 22 people and is currently setting up an additional office in Boston. It has 20 paying customers and produces sales revenue of several million dollars annually, according to the company.
Among bio-T's clients are cardiac monitoring system developer Vectorious Medical Technologies Ltd. and Theranica Bio-Electronics Ltd., which develops a wearable device for the drug-free treatment of migraines.
Each of these companies analyses its own medical data, Vinograd said, but there is also a lot of metadata, for example on usage patterns, which bio-T's engine analyzes to allow for optimization that will increase the use of the device.
One of Theranica's goals, according to Vinograd, is to create the first migraine-focused medical database, from information collected by its device in the patient's home, which would require extensive use.
Thanks to the push given by Covid-19, Vinograd said he believes that within a few years,v80% of the monitoring capabilities currently available in hospitals will be available to patients at home.
The vast majority of medical devices that will be developed in the future will be connected to the cloud, Beyar said in a statement sent to Calcalist, as the ability to monitor both the device and the patient remotely is critical to doctors as well as manufacturers. "Manufacturers must make sure the device is operating properly and used correctly and, especially during a pandemic, I, as a doctor or a hospital manager, want to monitor my patients during their daily routine, constantly keeping my finger on their pulse," he added.