SynaMedia Rents 10,000 Square Meter Office Space in Jerusalem
The video tech company leased seven floors in the new 18-story RAD Bynet tower currently under construction at the Har Hotzvim High-Tech park, where it plans to house a new research and development center employing 600 people
SynaMedia Ltd. has signed an agreement to rent a 10,000 square meter office space in Jerusalem's Har Hotzvim High-Tech park, according to one person familiar with the matter who spoke to Calcalist on condition of anonymity. The leased space is located at the 18-story RAD Bynet tower, currently in the final stages of construction. In addition, SynaMedia also rented 400 parking spaces in the tower's underground facility.

This is the largest Har Hotzvim real estate deal made over the past decade. The last mega deals on the park were made by chip developer Mobileye who rented 6,000 square meters in 2009 and SynaMedia itself—at the time, Cisco Systems' video division NDS Group—who rented 15,000 square meters of office space over 15 years ago. Other companies operating in the park, including Teva Pharmaceutical Industries Ltd. and Ophir Optronics Solutions Ltd., own their properties.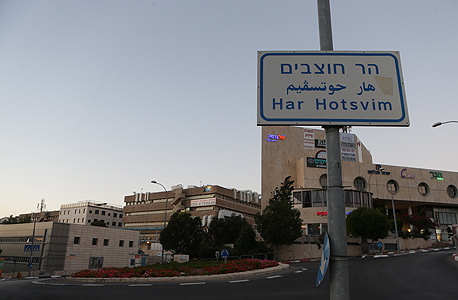 Jerusealem's Har Hotzvim High-tech park. Photo: Alex Kolomoiski

The RAD Bynet tower, built at a total cost of about NIS 250 million (approximately TK) is scheduled to open in October. This is the fourth tower built by RAD Bynet Group in Har Hotzvim, with a total of 52,000 square meters available on 17 floors above the ground and 10 underground floors.

SynaMedia rented seven floors in the building for a 10-year period, with an option to extend to an additional five years. Judging by similar previously signed deals in the area, priced at NIS 60-NIS 70 (approximately$17-$20) per square meter a month, SynaMedia will likely pay around NIS 1.2 million (approximately $341,000) a month for the entire space.

Four of the new tower's underground floors, spanning over 14,000 square meters, will be used as a data center, constituting the largest server farm in the Middle East. The data center, the establishment of which cost an additional NIS 200 million (approximately $56.8 million) will provide advanced cloud services to various large corporations, including defense contractors, banks, insurance companies, and state-owned companies. SynaMedia intends to set up its own server farm in one of the floors it rented, the person said.

According to the person, SynaMedia intends to use the space as its local research and development center, housing some 600 employees. The company rebranded as SynaMedia in late 2018, after Cisco sold it to private equity firm Permira Holdings Inc. The company develops video and security technologies for the pay-TV industry, counting Verizon, London-headquartered telco Vodafone Group PLC, Comcast, Disney, and AT&T, among its customers.

The deal between SynaMedia and RAD Bynet was signed remotely through digital means due to the coronavirus (Covid-19) pandemic.

Elad Fuchs from Tel Aviv based real estate firm Index Real Estate managed the deal. Index Real Estate is the Israeli associate of the global real estate firm - Savills.