Newly-Rebranded SynaMedia is Not NDS 2.0, Says CEO
Though Cisco's Jerusalem-based former video unit only makes up an eighth of the company's employees, the former NDS will continue to be the origin of most of SynaMedia's critical research and development, according to Yves Padrine
Seven months after private equity firm Permira Holdings Inc. announced it would acquire Cisco's video assets, including Jerusalem-based video division NDS Group, the company—now rebranded as SynaMedia—has officially cut all ties with its former parent. Under the new-old leadership of Yves Padrine, who held senior roles in NDS between 2004 and 2012 and until recently was a Cisco vice president, company is now making its first independent steps.

For daily updates, subscribe to our newsletter by clicking here.

The transaction closed officially on October 29. Under new ownership and new leadership, the company has been only been on the road for little over a month, according to Padrine.

"We got the keys only very recently," he said in a November interview with Calcalist.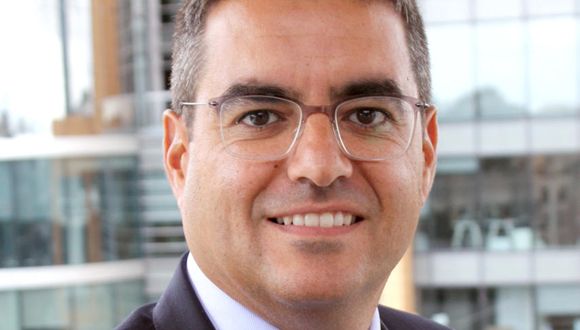 SynaMedia CEO Yves Padrine. Photo: PR

NDS, which develops video and security solutions for the pay-TV industry, was acquired by Permira once before. In 2009, the private equity firm paid for $3.6 billion for the Nasdaq-listed outfit. Cisco paid Permira $5 billion for NDS in 2012, but the acquisition never lived up to its potential, leading to several layoff rounds, resignations of senior executives, and the recent divestment of most of Cisco's video assets, including NDS. While the financial details of the deal were not disclosed, a person familiar with the deal at the time put the sum at around $1 billion.

The company's Israeli business will be headed by Yael Fainaro, formerly of NDS and until recently vice president of corporate development at CyberArk Software Ltd. Vice president Tzvi Gerstl will head the company's engineering operations, directing the company's teams in India and the U.S. as well as the Jerusalem site. Former NDS CEO Abe Peled, who left shortly after the 2012 acquisition, has been tapped as SynaMedia's chairman.

SynaMedia now employees 4,000 people worldwide, only around 500 of them former NDS employees. Syna"NDS is still the majority in terms of revenue, but a lot of the operations have nothing to do with NDS," said Padrine, who declined to supply details on the company's sales figures. "SynaMedia is not NDS 2.0. It's a new company."

Old NDS, which now operates as SynaMedia's information and cloud security research and development center, is the root of much of SynaMedia's technology, Padrine said, and will be the origin of "most of the critical research and development in terms of innovation."

The company wants to "double down on general investments in Israel," and beef up its local employee count, with an emphasis on security, operational security, software development, and cloud security, he said.

Going forward, the company intends to focus on three main priorities, Padrine said. The first is management of streaming services. The second is to helping clients protect their intellectual property and revenues from streaming piracy. According to Padrine, this includes the issues of single accounts with multiple users, which he said is predicted to cause global losses of around $10 billion in 2021. The third priority is targeted advertising.