Interview
BuyMe Founders Set Sights on Global Market, Want to Dominate New "Gift Card Economy"
Can the three friends who sparked a revolution in the Israeli gift voucher market replicate their success on the world stage?
After cashing out of their stake in the Israeli online gift card company BuyMe, raking in a joint $23 million in exchange for their 30% of the company, the founders are now looking to replicate their local success on the international stage.

Micha Berkuz, Shai Darin, and Zuri, who established BuyMe in 2012 and turned it into the country's leading platform for employee gift vouchers, offering vouchers to more than 1,000 businesses, are shifting their sights and focusing on the international version of BuyMe, called Giftedd Solutions Inc. To do that, Berkuz, the CEO, and Darin, who heads business development, relocated to San Francisco. Calcalist caught up with Darin who spoke about the incredible exit signed moments before the coronavirus outbreak, and the dream of becoming a major player in the U.S.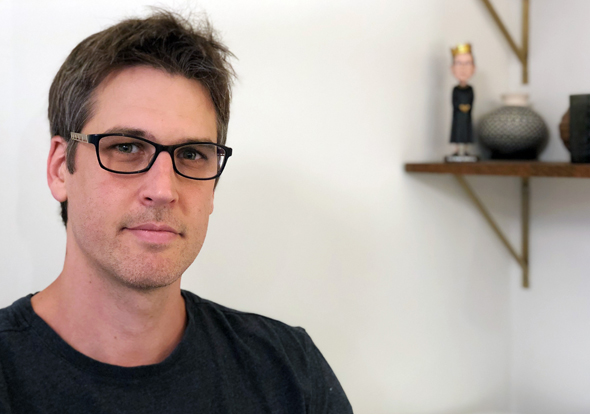 Giftedd CEO Micha Berkuz. Photo: BuyMe

What do you have that others do not? Why only is your Israeli activity alone worth $70 million?

"BuyMe was one of the first players in the field in Israel and it is a field that is becoming very large. Just as Gett dominates the field of taxi apps, and Wolt dominates the restaurant delivery industry, there is a premium for those who come first and manage to win over the market, definitely when it comes to the local market," Darin told Calcalist. "What makes the BuyMe exit a significant one is that its operations are limited to Israel alone. Reaching such a high company valuation for a player who operates in one small country is a real achievement. Our global activity is conducted through Giftedd. Micha is the visionary, and he has led us to this dizzying success, we are very good friends."

Who was the first one who said 'Come on, I have a huge idea?'

"Micha. His sister, Michal, who was also part of the exit, bought him a gift card at a store. She noted that it was crazy that it took her two hours to arrive, park her car, go into the store and buy the card. Micha commented that it was odd that there was no online solution and from there everything rolled out to the Israeli market," recalled Darin. "We knew from the start that we would target our activity to the international market too. That's why the global market was kept separate from the Teleclal deal and kept the rights to launch it internationally to ourselves. In Israel, the sale part of the transaction is done online, but the execution isn't, not because of the BuyMe platform, but rather because of the vendors who can't process the transaction online. In the U.S. things operate differently."

What was it like to complete an exit in the midst of the coronavirus pandemic?

"Apparently if you complete a deal in the days of Covid-19 it's like you sold Mobileye," Darin joked. "It is a deal taking place in a changing world. Israel discovered the online world and that aided BuyMe immensely, causing our partners to complete the deal that was signed in February. They had owned a third of the company and now acquired a second third of it from us, the founders."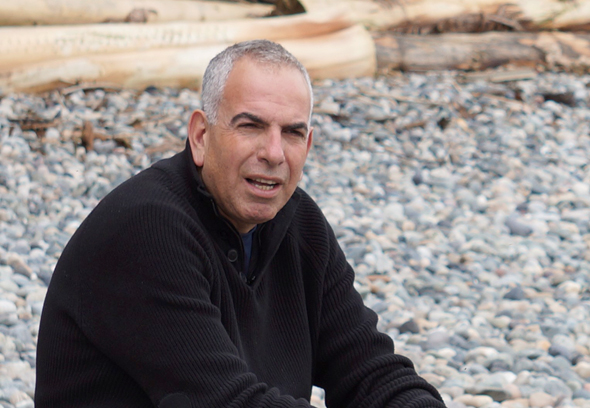 Giftedd head of business development Shai Darin. Photo: BuyMe

Why did you sell instead of staying on as partners?

"There started to emerge differences of opinion regarding the company's future. We wanted to expand operations beyond the gifting world and they wanted to remain focused on it. Since we run the international activities of Giftedd (of which Teleclal owns 4%), they asked that we sell our shares and they would take over the local operations. That was the basis for the deal," Darin said.

Did you suffer a blow in March and April like everybody else?

"We weren't hit by the crisis," said Darin. We were able to remain stable. People still celebrate birthdays, employers continue to produce engagement with their workers, even if they are working remotely, workplaces still issue gift cards."

You sound a little apathetic. Were you excited?

"Sure! It's a company that Tal, Micha, and I came up with at a coffee shop in Tel Aviv 10 years ago and it transformed into something of this magnitude, of course it's exciting," said Darin.

What did you realize at the time?

"That gift card purchase and receipt was a commercial activity that had to be done online, something that didn't exist in Israel until we began our activity. Nowadays, everyone is working with online cards. All the major retailers, some of the banks, everyone realized it was an interesting field and entered it with full force," Darin explained.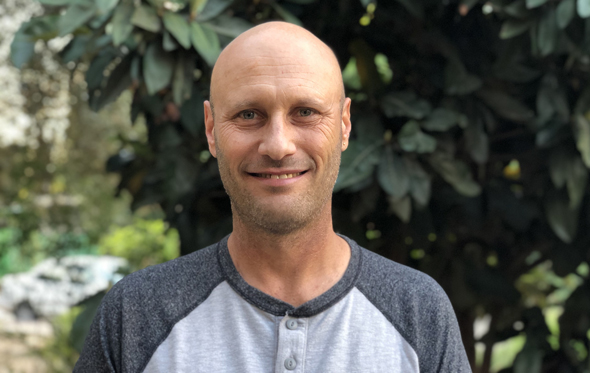 Co-founder Tal Zuri. Photo: Shay Salinas

Tell us about Giftedd, the international version of the company and the reason you moved to California.

"It deals with the world of non-monetary relations between employers and employees. Birthday gifts, baby shower gifts, retirement gifts, bonuses for task completion, we are really moving forward the giftcard economy in the workplace," Darin said.

What do you mean by "giftcard economy?"

"There is a missing element of reward that is not necessarily a monetary reward, in the interaction between employers and employees," said Darin. "If someone made an extra effort to work during the weekend, a few hundred shekels to their paycheck won't make a big difference, but if they get a voucher for a dinner for two, it can raise their feeling of perceived value to the company and in turn appreciate the employer who recognized their contribution."

Where's the profit? What is the business model?

"We make a profit from a commission the vendor pays the gift card issuer. The employers benefit from better engagement with their workers," Darin said. "In Israel, the relationship is a bit warped because employers demand discounts from the vendors in exchange for signing up to the platform. As soon as the provider gives an employer a discount it creates an expectation, or hope that the employees won't show up to execute the voucher in which case the company gets to keep its value."

Now that you've been sold, where will things go from here?

"The world is ours for the taking. We are growing strongly in the U.S. under the Giftedd brand. So far we have been able to fund the activity with dividends from BuyMe and I estimate that we will soon embark on a major fundraising round with VC companies," said Darin. "We are one heck of a startup. We have enough on our own in order to grow organically, but the market here is so large and exciting that we want to speed up the process and meet our goals."

How much capital are you aiming to raise?

"We are looking for between $8 million to $12 million. Since we have a clear and proven business model and can reach financial success faster than other deep-tech startups, I believe we will generate more attention by investors," explained Darin. "Our technology is strong, but our real strength is in our business model. Our challenges are marketing and business development. We aim to become the leading player in the giftcard economy."

What will that look like?

"We want there to be a lot more communication via giftcards, between workers and employers and between individuals and companies. We want there to be local, community and friends-based gift cards," said Darin." We set up a regional gift card, gathering together local businesses in the city I live in, Los Altos, outside of Palo Alto. Residents can give each other gift cards that they can redeem at local businesses, jumpstarting the local small and midsized business economy in the process."

Did the Covid-19 crisis not hurt you at all?

"An extended economic crisis will hurt everyone. If the recovery takes a few months, we'll come out of it in fantastic shape," exclaimed Darin. "When it comes to the world of employer-employee relations, the shift to remote work is a challenge that we can step in to and become a major player in.

Do you think the world economy is shifting from globalization to localization? Is that what you are counting on?

"Local businesses, which were long taken for granted, are now at real risk and the communities realize it and are mobilizing to help them survive. Here in the U.S., we will see it in full force come Holiday season. At the end of the year, we'll see huge support for local businesses on any and all platforms," predicted Diran. "The world is shifting to localization. Everybody wants to make sure the local businesses are kept afloat. Individuals want to hold on to their local hairdresser or coffee shop, companies want to keep their suppliers, and municipalities want to create jobs. Municipalities have a great deal of interest in providing business to local companies, so everybody is cooperating around that support."

As for life in the U.S. amid the coronavirus outbreak, Darin said that his life looks more like an episode of Master Chef than an episode of Shark Tank. "We are preparing, cooking, working from home, it's all half business, half family. We are in full lockdown mode here, forbidden to leave the house. The excitement over the major exit for the most part means I go from room to room with a bigger smile on my face. Of course, I refuse to look at a mirror. Cutting my own hair is one risk I'm not prepared to take," he said.