How does a company that never turned a profit reach a valuation of $10 billion?
Website building platform Wix shares many similarities with Zoom, including a generous boost from Covid-19
Few could have imagined when Wix.com Ltd. first went public in 2013 that seven years later it would become Israel's fourth-largest company and its third-largest tech company. With the coronavirus backwind and record tech stock prices, the website creation platform's market cap surged to $11.5 billion. A few more good trading days and it may overtake NICE Systems Ltd. with a market cap of $11.9 billion. Ahead of them on the list are only Teva Pharmaceutical Industries Ltd. with a market cap of close to $13 billion and Check Point Software Technologies Ltd., which reigns supreme with a cap of $15.5 billion.

The hype that characterizes many Israeli tech companies these days, even prior to being listed, provides them with dreamy price valuations. Digital insurance company Lemonade Inc. for example, is in the process of filing a prospectus and is aiming for a $2 billion valuation. At Wix, the goals were far more modest. The company went public at a valuation of $770 million and raised roughly $130 million. For comparison, less than a year later another Israeli company went public in New York, Mobileye, which develops autonomous driving systems and created a massive buzz, raising $890 million at a then-unprecedented valuation for an Israeli company in an initial public offering (IPO) - $5.3 billion.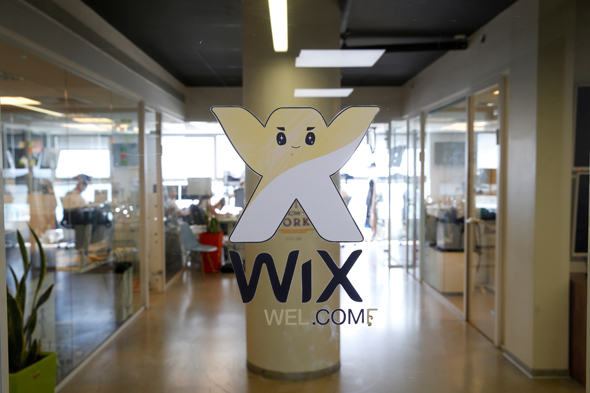 Wix offices in Tel Aviv> Photo: Reuters

It seems as though even Wix's private backers couldn't imagine how high and how quickly its stock would climb. A week ago, when it first crossed the $10 billion bar, Adam Fisher, a partner at Bessemer Venture Partners, which led the investment in Wix in 2007, a year after it was founded wrote about how incredible the rise was. "Wix at $10 billion: 10 lessons Wix taught me," was the title of thepost he wrote on the fund's website, attempting to explain the company's uniqueness. His last point exemplifies the gap between what was expected for the company and its current status. Not only was Wix never a unicorn, meaning a private company with a value of a billion dollars or more, but it was forced to cancel a planned $400 million funding round prior to going public due to lack of interest. The price was not attractive enough.

During its first three years of being traded, Wix's stock didn't generate much interest and hovered pretty close to its issuing price of $16.5. In fact, the great surge took place in the recent year and picked up more steam during the Covid-19 crisis. Wix stock started the year trading at $127. Yesterday it was being traded at $221, representing a 74% increase.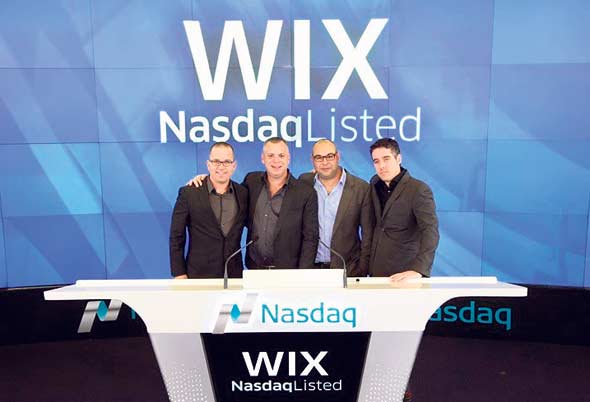 Wix goes public on Nasdaq. Photo Nasdaq OMX

The lack of interest in Wix in its earlier days was due to two main reasons. The first was its field of expertise, website creation, a field with many other players, with no significant technological barriers, revolving mainly around user experience, branding, and marketing efforts. The requirement to invest in these led to the second reason, which was unprofitability. Wix never learned how to make a profit. Though it has repeatedly promised that it was about to, it has so far amassed a loss of half a billion dollars since it was founded.

How does a company that never turned a profit reach a valuation of $10 billion? The answer to that also rests in two reasons: growth and Covid-19. Wix got its stockholders accustomed to double-digit growth figures that it managed to hold on to as its annual turnover approached the $1 billion mark, a benchmark it is expected to cross this year after reporting earnings of $761 million in 2019.

Most of the revenue comes from paid subscriptions for website maintenance services, but an equally important growth engine for the company was born at the end of 2018, when it began allowing sites to clear payments for purchases made on their platforms.

That is also what led to its sharp rise during the Covid-19 lockdown, during which nearly every retailer wanted to create an online store. In 2019, Wix's business-focused revenue exceeded $100 million and the lockdown provided a significant boost; revenues in the first quarter of 2020 jumped to $40 million and, double those recorded in the same quarter last year.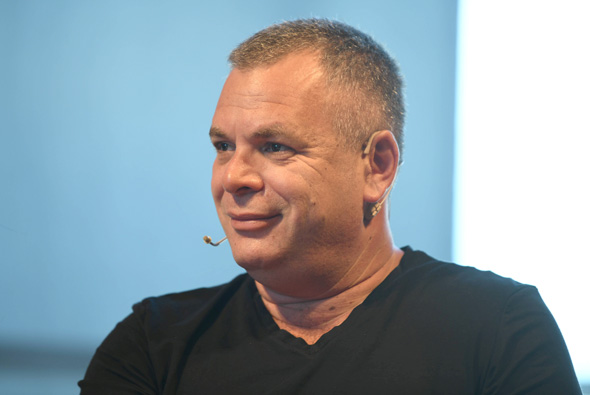 Wic CEO and co founder Avishai Abrahami. Photo: Yair Sagi

What Wix is experiencing is very similar to what happened to another company that reached incredible peaks during the coronavirus crisis, video call provider Zoom. The more you examine the business models and figures of the two companies, the more similarities arise. The American company, which nowadays is a household name, also failed to make a splash when it first went public last year. It too is merely another player in a crowded market, possessing no breakthrough technology. Like Wix, Zoom's main advantage is its simple and user-friendly interface. Zoom's field of video conferencing services is largely non-innovative and its success rises or falls on marketing efforts. Zoom too provides its basic feature for free and earns revenue from added features and business applications. Both companies operate on a SaaS subscriber model, with month, year, or multiple-year options.

Moreover, contrary to what one might think given that Zoom is an American company that went public at a value of $9 billion, the income levels of both companies are quite similar. Last year Wix even generated $100 million more revenue than Zoom.

There are however some significant differences between the two companies. The question is whether they justify a $50 billion gap in valuation. Zoom was able to achieve an incredible $68 billion valuation, which dwarfs that of Wix. The key difference is that the American company has become a household brand and its name has even become a commonly used verb, while Wix operates in a more limited market segment to begin with. Another significant difference lies in the fact that Zoom is a profitable company, and got there not only by virtue of accelerated growth rate during the coronavirus crisis but has already balanced itself at a revenue level of $200 million a year. It appears that the American company is also more efficient as it manages to deliver performance with a significantly lower number of employees than its Israeli counterpart—2,500 versus 3,000 at Wix in late 2019.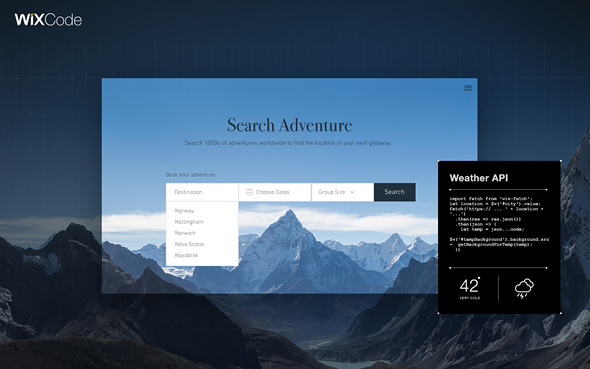 Wix's interface. Screenc apture

On the other hand, Wix seems more likely to preserve the crisis's accomplishments, as anyone who has already made the decision to set up an online store will not rush to close it even after things go back to normal, while companies that subscribed to Zoom to hold long-distance meetings may cancel the subscription and settle for the free version.

Having crossed the $10 billion valuation mark, Wix is now on the radar of a new group of investors, for whom companies with low valuations are considered too small to buy. If the Israeli can manage to preserve the growth it recorded during the coronavirus crisis, not only in terms of share value, but also in business terms, and rethink its cost structure to make it profitable, it may discover that its current value is only a first step on the path to something much bigger.