Israel Security Agency to resume mobile phone tracking to monitor Covid-19 patients
New bill stipulates that the government will only be allowed to request assistance from the Shin Bet when there is an "immediate and substantial" need
The Israel Security Agency, also known as Shin Bet, is set to resume tracking suspected Covid-19 cases after the Israeli government voted in favor of submitting to a parliamentary vote a bill authorizing the use of phone surveillance technologies.

Less than three weeks ago the ministerial committee for legislation elected not to advance the bill in parliament and shortly afterward the Shin Bet ceased its tracking activities.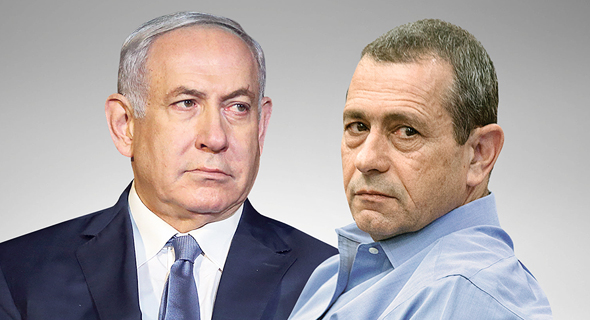 Israel Prime Minister Benjamin Netanyahu and Israel Security Agency head Nadav Argaman. Photo: Ohad Zwigenberg and Elad Gershgoren
However, the rising number of confirmed cases in the country over the past week brought about a swift reversal. The Ministry of Health announced there were 420 new confirmed cases diagnosed on Tuesday, the most per day for more than two months. Overall, there have been 21,732 cases registered in Israel and 308 deaths related to coronavirus.
"The government made a unanimous decision to submit to a parliamentary vote the bill for using digital means to identify chains of infection so that they will be available to use should the situation require it," a government announcement read.
According to the bill, activating the digital means requires the approval of both Prime Minister Benjamin Netanyahu and Minister of Defense and substitute prime minister Benny Gantz. The bill stipulates that the government will only be allowed to request assistance from the Shin Bet when there is an "immediate and substantial" need. The ISA will only be tasked with the mission of identifying the location of infected individuals in the 14 days prior to their date of diagnosis, thus aiding the Ministry of Health in notifying those that were in contact with Covid-19 carriers that they require self-isolation.
Appearing before the so-called "Corona Cabinet," earlier this month Shin Bet head Nadav Argaman expressed reluctance to continue the mobile phone tracking operation, saying the organization as a whole is uncomfortable with the practice. However, he said that if it becomes necessary in the future, the Shin Bet will be fully prepared to re-activate the surveillance program. Argaman also proposed the development of a civilian application to meet the same needs.
The emergency regulations were originally authorized in a rush by the government while bypassing the authority of the Israeli parliament.
Critics of the program claim that its achievements do not justify its negative effect on citizens' privacy rights and warn of a slippery slope when it comes to non-emergency use of the spy agency's capabilities on civilians, calling for alternative solutions.