Mobileye announces robotaxi service partnership with Japan's WILLER
Is autonomous transit replacing self-driving cars as the new vision of future transportation?
Is Mobileye changing lanes? An announcement about a new partnership with WILLER, one of the largest transportation operators in Japan and Southeast Asia suggests the Intel-owned autonomous vehicle company may be looking for alternatives.

According to an announcement issued by the company on Wednesday, Mobileye and WILLER are entering "a strategic collaboration to launch an autonomous robotaxi service in Japan and markets across Southeast Asia, including Taiwan," meaning a paid autonomous shuttle service.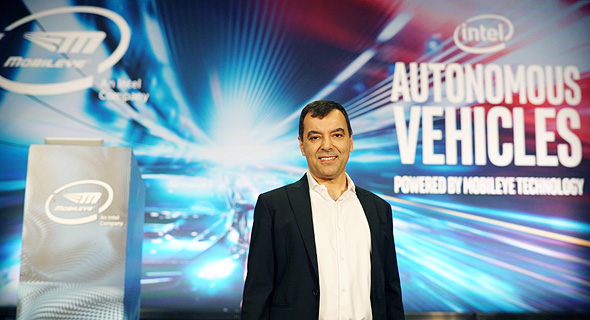 Amnon Shashua, Mobileye. Photo: PR

"Our new collaboration with WILLER brings a meaningful addition to Mobileye's growing global network of transit and mobility ecosystem partners," Amnon Shashua, Intel senior vice president and president and CEO of Mobileye, said in the announcement.

It must be noted that these statements are far different than what Mobileye executives were saying just three years ago. Back then they touted the development of "autonomous vehicles," today they speak of "autonomous transit."

Several weeks ago, Mercedes Benz and BMW, both of which use Mobileye's technology, announced they were discontinuing their joint autonomous car project.

Mobileye's announcement on Wednesday said that the two companies aim to begin testing robotaxis on public roads in Japan in 2021, meaning a year before it was set to launch its Tel Aviv region robotaxi service in partnership with Volkswagen and Champion Motors.