Interview
West Bank solution depends on dialogue, not unilateral annexation, says Mellanox's Waldman
"In these days of the pandemic, we have a lot more important things to deal with than annexation"
"I think and hope that the annexation issue has been removed from the agenda," Eyal Waldman president and CEO of Israeli chipmaker Mellanox Technologies told Meir Orbach at a Calcalist conference dealing with the economic ramifications of Israel's plan to annex parts of the West Bank. Mellanox was recently acquired by Nvidia for $7 billion.

"Annexation is a mistake regardless of the coronavirus (Covid-19) outbreak. We need to speak to the other side and do things in a coordinated manner. There is no doubt that in these days of the pandemic, we have a lot more important things to deal with than annexation, things like overcoming the health and economic crises that are threatening to blow up in our faces unless we treat the root issues. Adding the issue of annexation, which will cost billions of shekels, to the government's burden at this time could lead to a disaster. Annexation can harm us from the health perspective, the economic perspective, and of course the international perspective," Waldman said.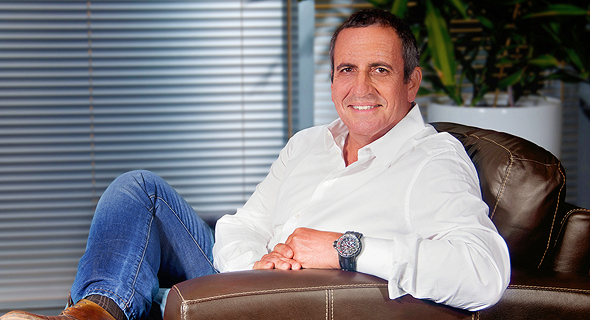 Mellanox CEO Eyal Waldman. Photo: PR

"The annexation does not have fans on the international stage, even the U.S. has backed down from its support. Economically, it will dig us a deep hole in the government budget, which has yet to be approved, and security-wise it is not clear how the other side will react. Though many estimate that the move will not spark a violent Palestinian uprising, that is far from certain. When you make a list of risks and opportunities, you must examine whether you have the resources to carry it out, at the moment our country doesn't have the required resources," Waldman added

Mellanox stands out in Israel's employment landscape, with teams located in the Palestinian Authority and Gaza. "Mellanox has employees in the West Bank cities of Rawabi, Nablus, and Hebron and another 20 employees in Gaza. I think we are the only company that employs workers there. We have survived many contentious events and I'm certain we could survive this too, but it won't do us any good. We worked with our Palestinian employees even during major conflicts in Gaza. Annexation would probably set us back a bit, but I'm sure we can continue to grow there," Waldman asserted.

Waldman believes that dialogue is the solution to the longstanding conflict between the two peoples and not a one-sided solution: "Peace is made with enemies. In the past we would come to Ramallah twice a week and have lunch with our workers there. Take Facebook and Mellanox, for example. It took us three years to get in, we were rejected time after time, until they let us in and now they are one of our biggest clients."

Waldman believes that negotiations, not unilateral action are the way forward with the Palestinians. "When you negotiate, you have to be consistent and not take offense at everything that is said. We have to sit down with the Palestinians - I understand that they are interested in negotiations. Leaders need to discuss options. When you enter negotiations, you don't assume both sides will come from the same starting point. You need to make sure not to take any unilateral actions and reach agreements one step at a time. We operate opposite people we see as terrorists, but for others, they are freedom fighters. When you negotiate, you have to put yourself in the other side's shoes. Right now there is a great deal of mistrust," Waldman said.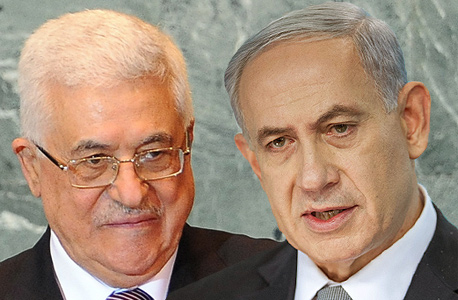 A composite photo featuring Israeli Prime Minister Benjamin Netanyahu and Palestinian Authority President Mahmoud Abbas. Photo: Emil Salman

"My father experienced four wars. When he heard of the peace agreement between Israel and Egypt he didn't believe a single word that came out of (Egyptian President Anwar) Sadat's mouth. Sadat and (then Israeli prime minister Menachem) Begin did an incredibly brave thing that nobody thought they would. We need courageous leaders to reach that kind of an agreement," Waldman concluded.