Hippo challenging Lemonade for insurtech supremacy in unicorn battle of Israeli entrepreneurs
After rival Lemonade reached a market cap of over $4 billion, Hippo has completed a $150 million financing round at a valuation of $1.5 billion
Three weeks after insurtech rival Lemonade went public and surged to a market cap of over $4 billion, Hippo Enterprises Inc., completed in recent days a $150 million financing round, giving the company a valuation of $1.5 billion.

Both companies are headquartered in the U.S., Lemonade in New York and Hippo in Palo Alto, California. However, it is Israeli entrepreneurs that are behind the success of both unicorns, with Daniel Schreiber (CEO) and Shai Wininger (President and COO) at the helm at Lemonade and Assaf Wand (CEO) and Eyal Navon (CTO) founding Hippo.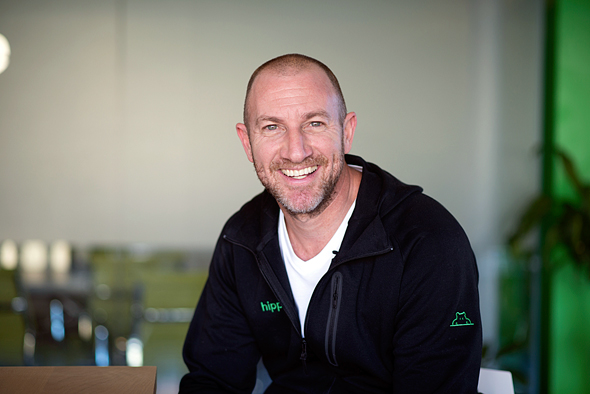 Hippo CEO Assaf Wand. Photo: Hippo Insurance
New investors Dragoneer and Ribbit Capital joined existing investors Felicis Ventures and Iconiq Capital in Hippo's latest financing, with Israeli institutional investors also playing a significant part in the round. Clal Insurance, investment house Psagot, Poalim Capital Markets and Japanese insurance company MS&AD joined forces with VC fund FinTLV and set up a designated company that invested $55 million in Hippo and will hold close to 4% of the company.
Hippo's policies are underwritten by large reinsurers including German firm Munich Re Group and New Jersey-based Spinnaker Insurance Co., which Hippo is in the process of taking over, with the newly injected funds to help complete the $100 million deal.
Hippo analyzes data from municipal building records, satellite imagery, and smart home devices to enable customers to instantly qualify for coverage. The company also monitors the insured assets and lets users know when repairs or weather protections are needed.
Hippo has raised $359 million since the company was founded in 2015 and Wand told Bloomberg that it is planning to go public in 2021.
"In 2021, we'll be ready to go public," he said. "Because interest rates were so low, we see a surge of people that are refinancing their mortgage. People are buying homes like crazy now," added Wand regarding the boost in business the company has seen during Covid-19.
He said that Hippo is set to bring in more than $100 million of revenue in the next year, which helps explain why its value has surged by 50% since last year's $100 million series D round at a value of $1 billion.