Appointments
TikTok appoints Assaf Sagy as first General Manager for Global Business Solutions, Israel
"Israel is a leading hub for creativity and TikTok's growth in the market reflects the strong appetite among users and creators," said Sagy
TikTok announced on Wednesday the appointment of Assaf Sagy to be its first General Manager of Global Business Solutions in Israel.

Sagy will lead the Global Business Solutions team in Israel to support Israeli companies to grow their presence with TikTok For Business domestically and globally. Before joining TikTok, Sagy led Snapchat's commercial team in Israel and helped consumer companies grow. He also held a leadership position at Playbuzz. In total, he has more than 15 years experience across broader media and technology sectors.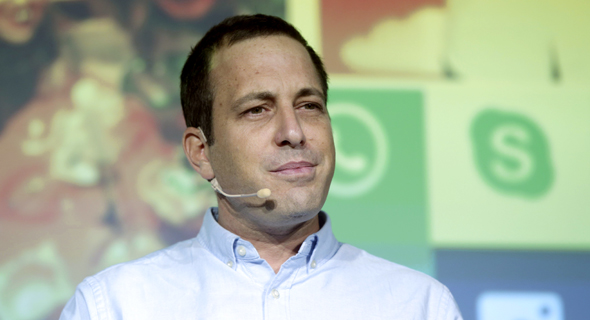 Assaf Sagy. Photo: Amit Shaal

"Israel is a leading hub for creativity and TikTok's growth in the market reflects the strong appetite among users and creators for a differentiated platform that offers a fun and a genuinely positive space for creativity," Sagy said about his appointment. "I'm truly excited to lead our Global Business Solutions team in Israel as we continue to expand our local talent and help brands embrace the creativity of TikTok while remaining authentic to themselves."

"I'm looking forward to working closely with our fast-growing team in Tel Aviv - a talented group of individuals who introduced TikTok to Israel's business community at record speed, while never spending a day in the office together," Sagy wrote on his Linkedin page on Wednesday.

TikTok is one of the fastest-growing social media platforms in the world. Owned by ByteDance Technology Co. Ltd., it has 800 million monthly users. Last month it launched TikTok For Business, helping brands and marketers tell creative stories.

However, the social media platform has also been the subject of criticism due to some of its content and privacy issues. Recently, the app was banned in India, blocking access to billions of potential users.

In June 2020, Former Facebook executive Marco Michieli was appointed head of global business solutions at TikTok Israel.