Next-generation search engines want to bring back our privacy
CodeFuel's latest search engine, Privado, encrypts all keywords and hides your identity, making online search truly anonymous
As young people become more tech savvy, there is a growing demand for search engines and tech giants to respect the privacy of their users. Privado, a new private search engine from CodeFuel, aims to do just that with its latest partnership with Microsoft.

"In the last five years we saw so many things going wrong," explained Tal Jacobson, General Manager at CodeFuel in an interview to CTech. "We had Facebook, we had Cambridge Analytica, TikTok, Google… this is a thing. I think people are realizing that now."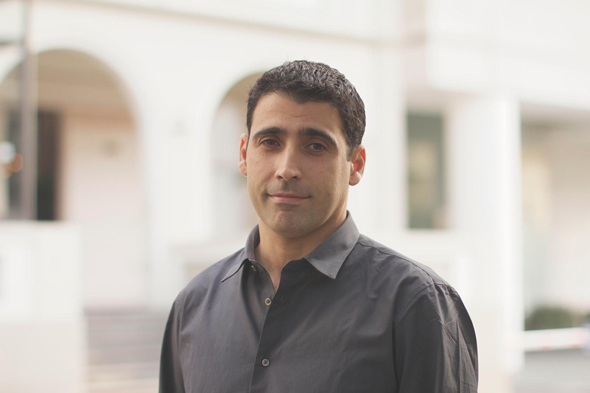 CodeFuel General Manager Tal Jacobson. Photo: CodeFuel

After joining CodeFuel, the publisher solutions division of Perion Network Ltd., in 2018, Jacobson has spent the last year building an alternative search engine that respects the privacy of its users, similar to products already in the market like DuckDuckGo.

The highest degree of accuracy it will provide about its uses, Jacobson insisted, is an estimated geographical location and the search query at that moment in time - nothing else. "Let's say you go on Privado in New York, and you want to look at car insurance. Advertisers will buy traffic that is relevant for car insurance in New York."

But how does such a platform aim to make money? There's plenty of business for companies who can buy advertising space for the precise person based on their search history and IP address - without that, it seems like a shot in the dark.

"The thing about search is that it's very high intent," Jacobson told CTech. "You have exactly what you're looking for. Google has a layer that tries to personalise the ads for you, because it knows what you WERE looking for, and now what you ARE looking for. So, with us you're only going to get a targeted ad for things that you are actually searching for right now. There are no profiles on you because we don't create them."

The appeal of Privado, which is powered by Microsoft Bing, certainly lies with young people who are more savvy in regards to data collection and targeted advertising. With recent hacks and enquiries finally revealing what giants like Google and Amazon can see, CodeFuel imagines many more people switching to alternative search engines in the future.

"People want more products that respect privacy. It's not enough to have cool features, it's not enough to have a cool UI, the disrespect that huge companies have for user privacy… the new generation wants something else."

CodeFuel's priority for now is still privacy protections, but voice and image based search are the future, he claims. "There are two things that will be the future of search engines: one is voice. Alexa, Echo, Siri - that's still very small. We have that in our roadmap but not in the next year. The other thing is image search. If you have an app and search an image, you can take the image of someone on the street and it will look for his hat in stores: where do I buy this hat?"

CodeFuel currently has 52 employees and is part of Perion Network Ltd., a data-driven ad and search solution for brands and publishers. The recent announcement marks the continuation of a partnership between CodeFuel and Microsoft that goes back seven years.