Analysis
Outsourcing chip production means Intel is losing its edge
Intel led the chip industry for decades thanks to its self-reliance in terms of both design and manufacturing but any shift in this balance could mean a blow it might not recover from
Thursday's comment by Intel CEO Bob Swan concerning the possibility of the company outsourcing the manufacturing of its 7 nm chips confirms a concern that has been around for a while: Intel might have lost its market leadership.

Throughout its history, the main things Intel had going for it was being the biggest in its field and, unlike its competitors, both designing and manufacturing its own chips. This combination meant the company could be the first to launch new products and support a manufacturing mass that other companies could not.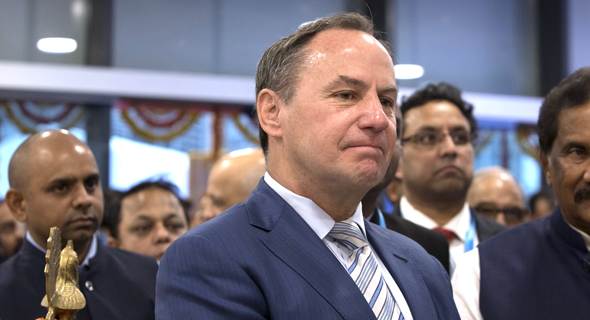 Intel CEO Bob Swan. Photo: Bloomberg

For decades, Intel led the chip industry by following Moore's Law. Coined by Intel founder Gordon Moore, Moore's Law states that the number of transistors on a microchip and, as a result, the computing power, needs to double every two years. Every such leap is known as a node and Intel traditionally managed to stay one node ahead of its competitors. Now, experts predict Intel is losing this edge and may never win it back.

Intel released its quarterly financial reports on Thursday, where it announced a significant delay in the launch of its 7 nm chips, sending its stock down by over 16% by market close Friday. Intel's 10 nm chips were also significantly delayed by over two years, while Taipei-listed Taiwan Semiconductor Manufacturing Co. Ltd. (TSMC) already provided its competitors—Qualcomm, AMD, and Apple—with 7 nm chips with similar capabilities.

Earlier this year, Intel suffered another blow as Apple announced it will start using chips it develops on its own for future Mac computers. The financial blow to Intel may not be so hard, as Apple's Mac processor business only rakes in several billions of dollars a year, but the damage to its reputation and branding is significant. Mac computers are still considered some of the most advanced and high-end products on the market and Intel no longer being a part of that sends a clear message on its changing status.
An advanced Intel processor. Photo: Intel

If Intel indeed decides to outsource production it will likely choose TSMC as its manufacturer, as most chip companies do. Intel may not have provided details concerning its future plans, but the sheer volume of its manufacturing needs does not leave it with many alternatives.

The lack of a detailed plan leaves plenty of room for speculation but whether Intel is planning on external support for its own manufacturing plants or a gradual withdrawal from production altogether, this step still means crossing the Rubicon River.

drastic scenario imaginable would see Intel gradually forgoing manufacturing and focusing on development. This would mean a significant downsizing in its global workforce, the shut down of dozens of factories worldwide in the long run, and a fundamental shift in its business model.

This would also mean a newly found dependency on external production sources, which the company tended to avoid up to this point. This shift would likely mean saving on expenses, as Intel is already hinting, but would inevitably also mean weakening the company.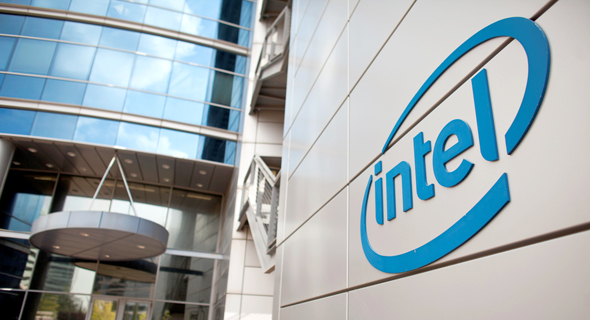 An Intel office in Israel. Photo: Reuters

The biggest question remains why the announcement of such a significant change came out of the blue and without a well thought out plan. This could hint it was actually a trial balloon meant to pressure the American government—and, perhaps, additional countries where Intel holds manufacturing plants—to increase the support and generous tax benefits it receives. Still, it is hard to believe a company of this stature failed to anticipate the turmoil such a comment would bring.

In addition, it is worth mentioning that over the past few decades, while many U.S. companies relocated their manufacturing efforts to the Far East, Intel remained the top advanced technology manufacturers in the country. While Apple, like most American companies, assembles its products in China, Intel maintains the last shred of American industrial pride.

Intel shifting its manufacturing to the Far East, albeit not to China, would mean a blow to the U.S. economy. It may be easy to dismiss the significance of the manufacturing of simple consumer goods such as clothing, electronics, and furniture in the country, but losing advanced industries is a new warning sign for western economies.