Automotive cybersecurity startup Cybellum raises $12 million
Cybellum's system provides OEMs and Tier-1 suppliers with automatic software risk assessments through an agentless and on-premise end-to-end program
Tel Aviv-based automotive cybersecurity company Cybellum Technologies Ltd. announced Tuesday it has raised $12 million in a round led by German fund RSBG Ventures.

Existing investors Blumberg Capital and Target Global also participated in the round, which brought Cybellum's total funding raised to date to $15 million.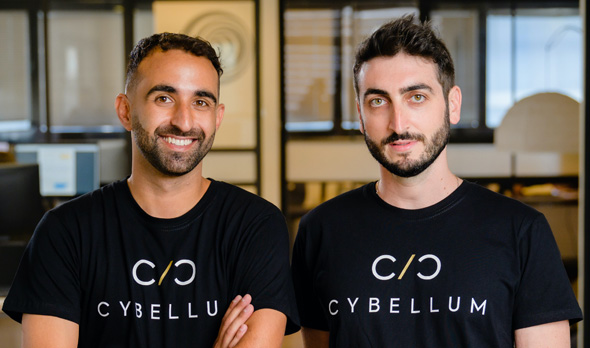 Cybellum co-founders Michael Engstler (left) and Slava Bronfman. Photo: PR

Founded in 2015, Cybellum develops a system that provides original equipment manufacturers (OEMs) and Tier-1 suppliers with automatic software risk assessments through an agentless and on-premise end-to-end program.

"Our mission is to help automotive manufacturers effectively assess and mitigate the real threat in their products and the completion of our funding is perfectly timed to meet the growing demand," Slava Bronfman, Cybellum's co-founder and CEO, said in a statement.

The company intends to use the funding to expand to new sectors that face the challenges of embedded components, including industrial internet-of-things (IoT), medical equipment, and aviation, Bronfman said.

Cybellum already has partnerships with 10 OEMs and Tier-1 suppliers in the U.S., Europe, Japan, and China, according to the company's statement.

Earlier this month, Cybellum announced a strategic partnership with the Tel Aviv innovation lab of automakers alliance Renault–Nissan–Mitsubishi to develop cybersecurity technologies.