Where FoodTech meets the plate: The 11 finalists of Calcalist's Food Innovation Contest
From fruit-picking robots to food waste reduction AI, these companies are at the cutting edge of solutions the world is starving for
Calcalist's startup contest that aims to find the next great FoodTech innovation, in partnership with Tnuva, has reached its final stage. The team of judges together with accounting firm Somekh Chaikin, KPMG's member firm in Israel, has selected 11 leading companies among dozens of entries that will take part in the final event.

The sectors the competition focuses on include: food technology, agriculture technology, health, supply chain optimization, consumer experience, direct sales, and marketing innovation.

The judges in the semi-final were Prof. Marcelle Machluf the Dean of the Faculty of Biotechnology and Food Engineering at the Technion - Israel Institute of Technology, Calcalist publisher Yoel Esteron, Tnuva CEO Eyal Melis, OurCrowd partner Liat Sverdlov, Yanai Oron a managing partner at Vertex Ventures, Tami Miron the CTO of the Fresh Start FoodTech incubator, Eyal Rosenthal a partner at Finistere Ventures, Shai Cohen CINO & Head of the Corporate Innovation Unit at Tnuva, Oren Avrashi CSR and Innovation manager at Tempo beverages, and Ron Tzadok, representing Dina Pasca-Raz, partner and Head of Technology at Somekh Chaikin as the accompanying accountant.

These are the 11 finalists: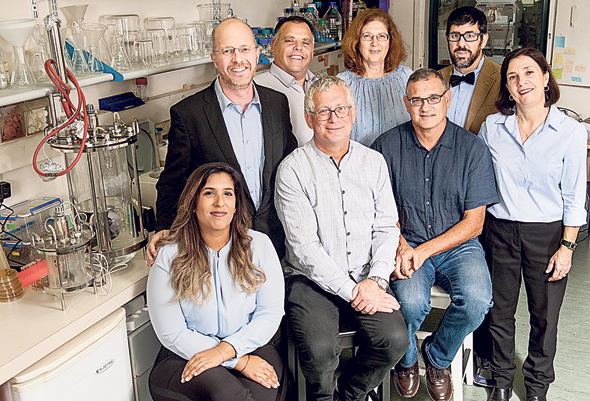 The Amai Proteins Team. Photo: Hannah Nudelman Faust
Amai Proteins
Founder: Ilan Samish
Investors: The Kitchen - FoodTech Hub, Israel Innovation Authority, Zora Ventures
Amai Proteins Ltd. produces sweet proteins as sweeteners and sugar substitutes, which it claims are tasty, cheap, and environmentally friendly.
The company produces designer proteins suitable for the food market when the sweetener being its first product, creating a healthier sugar substitute than those currently on the market. Although there are several companies in the field of sugar substitutes, the company has no competitors in the technology of designer proteins.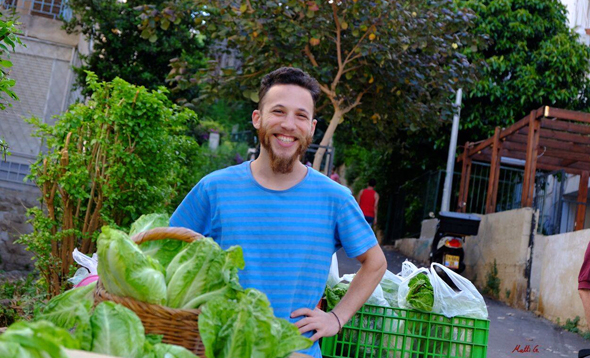 Shai Rilov. Photo: Robin Food
Robin Food
Founder: Shai Rilov
Investors: None provided
Robin Food is a non-profit that developed an app allowing its users to coordinate food transfers to avoid wasting resources, by sharing excess food between consumers and people in their community.
The company plans to expand tint cooperation between restaurants and users. For example, a restaurant that knows it has a supply of fish for the next few days can advertise on the app and offer discounts for users.
The final stage will be to connect organizations with commercial excess with aid organizations or other major bodies. The company currently operates a restaurant and catering service specializing in salvaged food waste.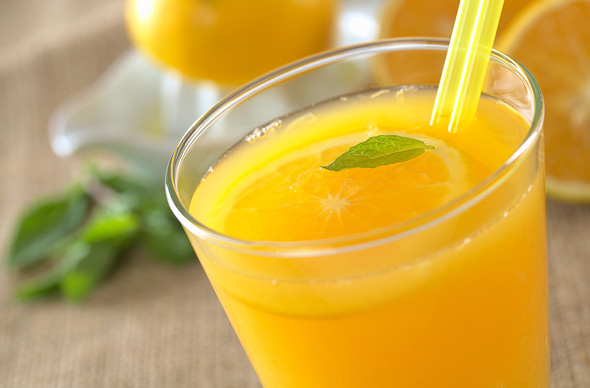 Fresh orange juice. Photo: Shutterstock
Blue Tree Technologies
Founder: Yuval Klein
Investors: None provided
Blue Tree Technologies Ltd. is a sugar reduction platform for industrial applications in the drinks industry. Its objective is to selectively remove sugars from natural drinks without any addition of additives. its first product is pure sucrose-reduced orange juice.
The natural juices industry has been in decline for several years due to the high sugar found in them. Reducing sugar in natural juice will allow more people who have stopped consuming juices for health reasons to return to consuming them.
Blue Tree's main competitor in Israel is Better Juice, which offers a similar product, but uses different technology.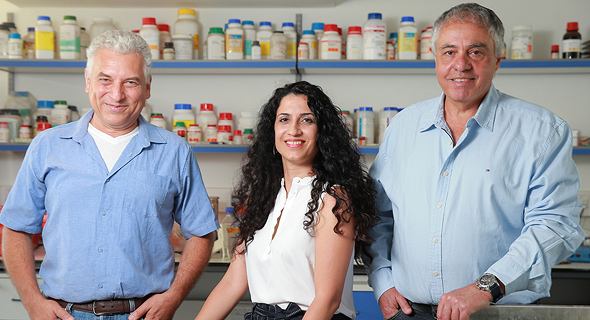 Ido Braslevsky (left) Racheli Vizman and Oded Shosayev. Photo: Sharon Biron
SavorEat
Founders: Racheli Vizman, Oded Shosayev, and Ido Braslevsky
Investors: Israel Innovation Authority, private investors, Millennium Food-Tech
SavorEat Ltd. is developing a new generation of meat replacements. Its product combines 3D printing, automated cooking devices, and unique plant-based materials that allow it to create a variety of meat-like textures and designs.
The company's solution is designed to use infrared light to cook the burger as it prints, adjusting the serving to match the consumer's specific dietary needs. The raw material the company uses does not necessitate refrigeration and is gluten and allergen-free.
The meat-substitute industry has been booming in recent years and Israel boasts several companies active in the space. SavorEat's product stands out because it also offers the cooking process providing the user an end-to-end experience.
Vertical agriculture. Photo: Verticanna

Verticanna

Founders: Roy Shay and Dan Meimeron

Investors: Israel Innovation Authority and Yoav Zeif

The company manufactures vertical hydroponic platforms for various crops such as strawberries, cucumbers, or peppers, as well as medical cannabis at low operating costs.

The platform sits inside a closed container separated into two spaces, one that features operating machines and the other room where the growing is done. The company's solution combines smart and accurate irrigation with vertical agriculture.

.

Verticanna claims that through the platform the company manages to produce one gram of medical cannabis at a cost of half a dollar compared to almost a dollar that it costs to produce today.
Trellis CEO Ilay Englard. Photo: PR
Trellis
Founder: Ilay Englard
Investors: None provided
Trellis, incorporated as ATPlabs Ltd. has developed an AI-powered food system intelligence platform to reduce food waste. The company says its product accurately forecasts crop production, supply chain fluctuations, and market trends, which can result in lower costs, improved quality, and reduced excess.
To achieve its forecasts, the company's system uses information available online, such as satellite imagery, and weather reports, and is connected to the customer's information systems. According to the company, it managed to save 10% in waste and increase productivity by 3% in the tomato-growing industry.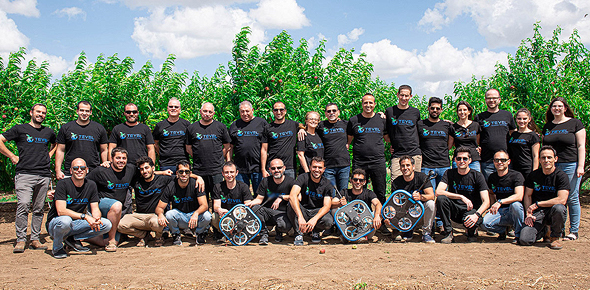 Tevel Aerobotics Technologies Team. Photo: Tevel
Tevel Aerobotics Technologies
Founder: Yaniv Maor
Investors: Maverick Ventures, OurCrowd, Ziv Aviram, Amichai Steimberg, Avi Gross, Eyal Desheh
Tevel Aerobotics Technologies has developed a drone with a robotic arm that allows farmers to determine which fruit is ripe and pick it. The drone offers convenient access to the fruit and gathers information about their quality, quantity, and fertilizer and water levels. The flying robot can move in six directions and works with all fruit varieties. The company aims to solve personnel shortages in agriculture.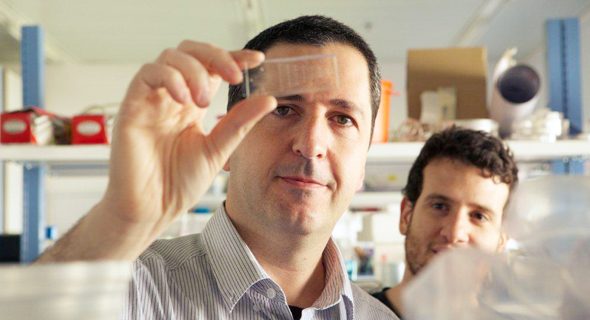 Yaakov Nahmias. Photo: PR
Future Meat Technologies
Founders: Yaakov Nahmias and Eran Groner
Investors: S2G Ventures, Tyson Ventures, Emerald Technology Ventures, Manta Ray Ventures, Bits x Bites, Monde Nissin
Future Meat Technologies Ltd. is a biotechnology company that develops technology for the GMO-free production of meat directly from animal cells, without the need to raise or slaughter animals.
The company's technology is based on research conducted in the laboratory of Prof. Yaakov Nahmias, founder of the Center for Bioengineering at the Hebrew University of Jerusalem. The company is developing a technological platform for industrial-scale production that enables economical and scalable production of meat-free meat products, in order to free the world from animal dependence.
The technology simulates the fermentation processes of existing foods like yogurt or beer. Since its inception in 2018, the company has successfully created a bank of cells from various sources such as poultry and beef and adapted various formulas to create muscle and fat tissue.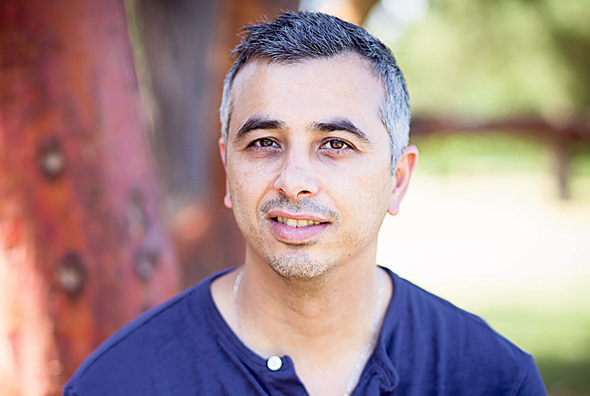 Saar Safra. Photo: BeeWise
BeeWise
Founder: Saar Safra
Investors: lool Ventures, Atooro Fund, ARC Impact, Beach investments, Fortissimo Capital
BeeWise Technologies Ltd. developed autonomous beehives that operate by utilizing AI-powered precision robotics and a network of cameras and sensors. The company's platform enables real-time detection and automated solution to 97% of the problems that may arise.
BeeWise's hives reduce mortality rates from the standard 40% to just 10%. This figure significantly increases the hive's yield and the pollination process. The company says it can reduce human labor by 90%.
The company's solution was designed to address a significant problem of bee mortality that farmers have been dealing with for several years. The death of bees causes a decrease in pollination and a consequent decrease in agricultural yields. Increasing yields can prevent crop shortages that can lead to food crises.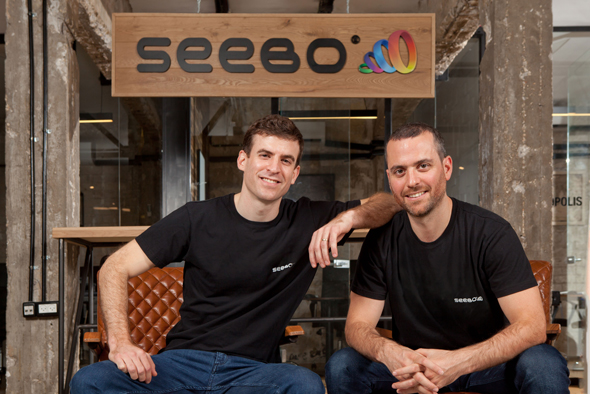 Lior and Liran Akavia. Photo: Seebo
Seebo
Founder: Lior Akavia
Investors: Viola Ventures, Vertex Ventures, TPY Capital, Ofek Ventures
Seebo Interactive Ltd. developed AI-based software that allows manufacturers to predict and detect malfunctions and prevent losses due to quality control problems in complex production processes. The company's solution aims to avoid food waste.
According to the company, every production line experiences between 2% and 10% waste of raw materials. The waste is caused by various reasons including process issues, human error, and adjustment to new products.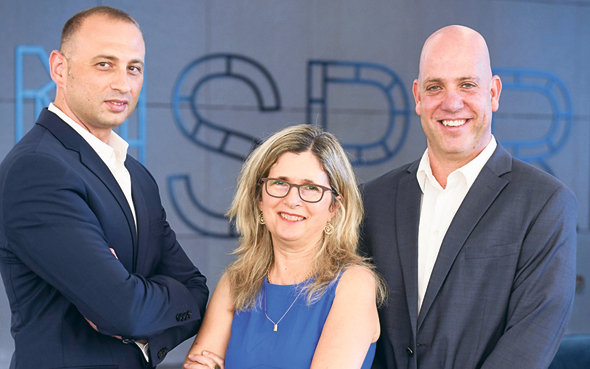 NextFerm founders. Photo: Rami Zeringer
NextFerm
Founder: Tzafra Cohen and Boaz Noy
Investors: None provided
NextFerm develops and produces active ingredients for the food industry.
The company manufactures naturally fermented-astaxanthin derived from Phaffia yeast for personal consumption. Its products are based on proprietary IP and unique methodologies that do not rely on genetic engineering.
NextFerm's goal is to develop exclusive products for the global nutrition market, including Cronoids, probiotics, and proteins.