Exclusive
Robot-maker Temi is downsizing its Israel team, moving operations to China
The personal robot manufacturer said it is shifting its base of operations to meet business goals in Asia
Temi Global Ltd., the Israeli robotics company that produces the Temi personal robot, is downsizing its operations in Israel, a person familiar with the move told Calcaist on condition of anonymity. The company has laid off dozens of employees from its Tel Aviv office and recruited a team based out of Shenzhen, China, instead.

In February, the company raised $15 million from China-based Joy Capital and transferred a bulk of its operations to China. Following the recent layoffs, the company now employs 70 workers, only 15 of them in Israel, with five more based in the U.S. and the rest in China.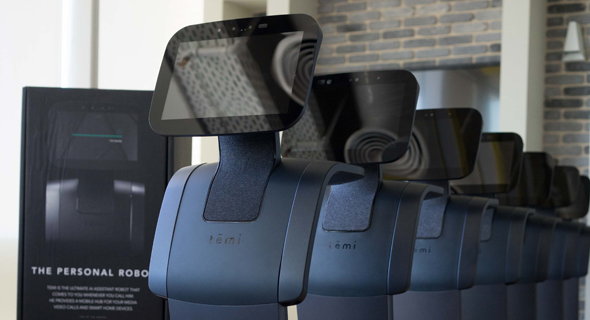 Temi personal assistant robots. Photo: Temi

Even renowned mentalist Lior Suchard, who was appointed to lead the company's branding and creative efforts, has left the company. In Temi's past filings it was reported that Suchard was awarded hefty options in the company.

The Israeli company's robots were put to use during the first wave of the Covid-19 outbreak in China. The robot aids its users by providing a voice-activated self-navigating remote video communications platform for use in medical centers and care facilities. According to the company, hundreds of its robots are in use in hospitals and elderly care homes across mainland China, Hong Kong, and Korea, helping doctors, families of patients, and staff conduct video meetings. The robots also assist in collecting remote temperature readings and the delivery of sanitary equipment.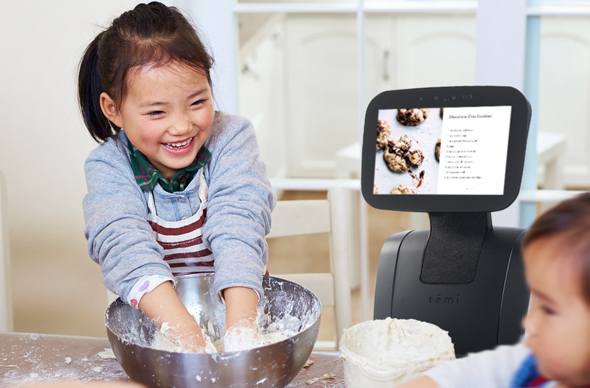 Temi helps children bake cookies. Photo: PR

Temi is designed to carry out a wide variety of tasks, including navigating around buildings, providing hand-free video calls, enabling remote tutoring sessions, supervising children, conducting online shopping, aiding doctors on house calls, playing music, and controlling smart-home devices.

"Last February Temi Global Ltd. completed a $15 million financing round with the goal of marketing and selling Temi, the first mobile personal robot in the world. The round was led by Joy Capital," the company said in a statement.

"In recent months the company's center of operations has shifted to China since Asia is its main target market. To our regret, the development center in Tel Aviv was downsized to 15 engineers who work on the core development process, while dozens of Chinese developers were recruited to the engineering and sales center in Shenzhen, China to work under the CEO Gal Goren and VP of Engineering head Hed Zamir, both of whom reside in Shenzhen. Likewise, Lior Suchard ended his role as CBO in light of the shift of the operation towards the Chinese market and the focus on sales to the business sector," the statement concluded.

In November, CTech reporter Adi Pick had a chance to interview Wolf and Suchard about the robot's uses.