Opinion
Israeli startups are leaving money on the table
Nearly three-quarters of Israeli companies' marketing budgets are targeted at the U.S., even though operating in diverse geographical locations would mean better stability, should one market slow down due to a crisis or local unrest
Consider two companies, both disruptive unicorns doing the same thing in the same industry. Both were founded around the same time, both raised $1.5 million in seed and both went public in 2019. One of them, however, is valued at $60 billion while the other at just $10 billion.

This gap raises an important question: how come two similar, almost identical companies have such different valuations? Well, Uber is active in 70 countries, while Lyft only operates in two. It is that simple.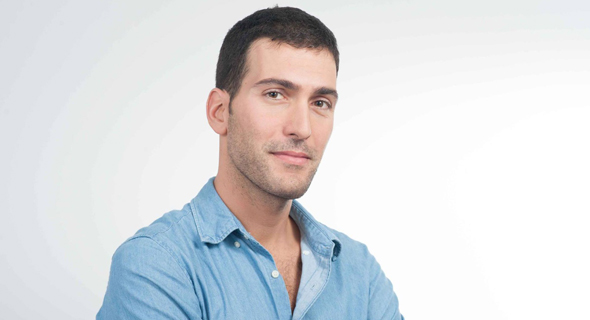 Shlomi Orgad, Facebook Israel. Photo: PR
Saying it is better to be a large company with activity around the globe, is almost like saying it is better to be healthy and rich instead of sick and poor. It is doubtful, anyone would argue against either of these claims.
Still, 74% of Israeli companies' spending on marketing on Facebook targets the U.S., which represents just 15% of the global gross domestic product (GDP).
Starting out in the U.S. market makes a lot of sense as it is big, has a convenient business and regulatory environment, and is constantly on the lookout for innovative technologies. But, the question remains, why do so many Israeli companies stop there? After all, there could be other countries with similar characteristics and potential and perhaps your next customer or nex million customers, will be easier to acquire or prove more profitable in another location.
The real absurdity here is that Israeli companies start with a geographic expansion very early on to enter the U.S. market, so, they obviously know how to do that, yet choose not to enter additional locations after the U.S.
The reasons to consider geographic expansion include identifying opportunities elsewhere, such as the ability to acquire more customers and achieve higher profitability, especially if your current growth strategy exhausted itself, which typically means you are seeing higher acquisition costs and a decline in the number of new customers. If your digital product is global by nature, sucha as a website builder for instance, this is another strong indication that the effort you will need to put in for a geographic expansion will be relatively minimal.
There are also external reasons to expand which have to do with the market and your competition. You might, for example, want to beat your competitors to a new market or catch up with them (remember Uber and Lyft), or the growth in your industry may be driven by some geographies where you are not currently present.
However, the most significant reason, in my opinion, is building revenue resilience by diversifying your revenue streams to several countries. There is no better example of the importance of this aspect than the coronavirus (Covid-19) outbreak, as different countries experienced its impact differently and at different times. While some countries were shutting down, other countries were already reopening businesses. If your revenue depends on just one or two countries, as is the case with Lyft, then any change in their markets will have an enormous impact on your activity. Indeed, when comparing Uber and Lyft stock prices, we saw that Lyft fell lower and has yet to recover, compared to Uber.
Like any other global occurrence, Covid-19 simply accelerated existing trends and, regardless of the outbreak, different countries constantly experience different economic situations and shifts. Depending on just one country exposes your revenue to risk due to unexpected events—such as riots or financial crises, to name a few. When you are active in several geographies, even if one of them slows down, the others can continue to generate revenue. In such a scenario, you can remain agile while focusing on different markets, according to the local situation.
This is true for giant companies such as Uber and Lyft as well as for smaller companies. One example is Tel Aviv-based digital health startup Lumen, incorporated as Metaflow Ltd. Lumen provides a personalized nutrition and fitness plan based on the user's metabolism. Like most Israeli startups, Lumen launched its activity in the U.S. but then came the pandemic. The fast-moving startup that it is, Lumen analyzed the situation and quickly expanded to new markets, shifting its focus away from the U.S., whose economy came to a standstill. As a result, Lumen saw triple-digit growth in its monthly revenue with a lower acquisition cost per user and exceeded its sales targets seven months ahead of schedule. The best part about expanding geographically is that once you establish your presence, it's done. Whenever a country it is active in goes through a challenging period, Lumen can simply shift its focus and budgets to its other locations.
Still, you need to decide where to expand to and how to do it. These are heavy questions that deserve a separate discussion, but I will leave you with one pro tip: we live in a world where with just a few clicks you can set up a website, a Facebook page, or a campaign and let users know about your product or service. You can use these tools as test balloons even without actually selling in these markets. It is a simple way to capture leads or sign users up for a waiting list. By doing so, you will be able to make a quick assessment of a market's potential for your company and rank different prospective markets according to the way your product is received.
As mentioned above, nearly three-quarters of what Israeli companies spend on Facebook marketing is targeted at the U.S. market. When confronted about these numbers, companies often tell me they still have a lot of room to grow in the U.S. or that geographic expansion is better suited for more mature companies. But let us look at Uber just one more time.
Uber was founded in 2009, less than three years later, in December 2011, Uber already launched in Paris and shortly thereafter in Toronto, London, Mexico City, Taipei, and other locations. It is obvious that Uber did not exhaust its potential in the U.S. in just three years, but it is a state of mind and it is bigger than just entering a new market—it is the realization that geographic expansion is a huge growth engine which should be part of a company's DNA. Similarly, online insurance company Lemonade Inc. announced its plans to enter the European market, just two years after its U.S. launch.
The bottom line is you do not need to wait for a global pandemic to expand geographically. Just change your state of mind and be like Uber, Lemonade, and Lumen.
Shlomi Orgad is a fintech vertical lead at Facebook Israel.