Brick and mortar shops are here to stay, says CEO of retail analytics company Trax
Joel Bar-El, co-founder and CEO of Trax believes the changes to our shopping habits, brought about by Covid-19, are just temporary
The coronavirus (Covid-19) outbreak accelerated the shift to online shopping for many consumers but Joel Bar-El, co-founder and CEO of retail analytics company Trax Technology Solutions PTE Ltd. is not quick to mourn the death of brick and mortar shops.

"Globally, 95% of all grocery shopping is done in a physical store," Bar-El said in a recent interview with 30 Minutes or Less, a podcast dedicated to the Israeli tech scene. "Online grocery sales are expected to grow to 10%-15% in the next few years but most shopping will still be done on-site," he added.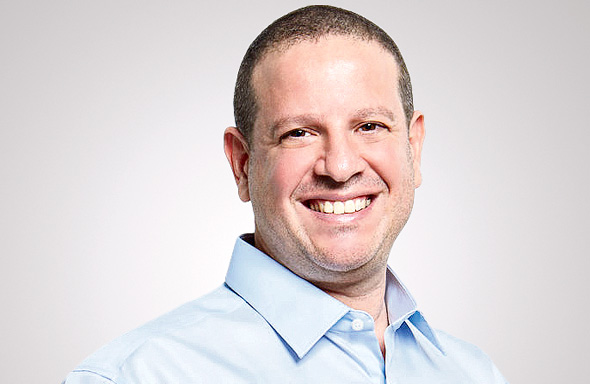 TRax CEo and co-founder Yoel Bar-E. Photo: PR

Founded in 2010 by Bar-El and Dror Feldheim, Trax develops image recognition and computer vision analytics tools that let retailers and manufacturers keep track of their stock and inventory.

"Trax operates in the pretty boring sector of brick and mortar retail and tries to digitize it," Bar-El said. According to Bar-El, most of Trax's clients are brands and manufacturers. "This industry is not very transparent for manufacturers who pay a lot of money to get retailers to provide shelf space and offer promotions," he explained. Trax lets them see beyond the dark screen and make sure they get the space they paid for as well as see where their products are placed compared to the competition and how competitive their prices are, he said.

Trax has offices in 20 countries and operates in 87 locations. It has raised $370 million to date and its last funding round was made at a valuation of over $1 billion, making it a unicorn. According to Barel, the company received three acquisition offers and has turned them all down. "The next step is to go public," he said, "that is the exit our stockholders are after and, for us, it is a milestone in becoming a bigger company."

Even though Trax operates in an industry that remained in operation throughout the Covid-19 crisis, it was still affected and was forced to cut back on around 10% of its global workforce. "For five or six consecutive years we doubled our annual revenue and kept hiring in anticipation of this growth rate," Bar-El said. "But, when Covid-19 came, we realized our growth would slow down and decided to make adjustments to our team accordingly," he added.

Bar-El believes most of the changes to grocery retailers, which were brought about by the crisis—for example, consumers making more online orders and spending less time in the store—are only temporary. "A big portion of a brick and mortar retailer's business model has to do with impulse buying," he said. "People go into the store and 40% of what they buy is products that catch their eye at the register or that are on sale," he added. The pandemic made people want to go in and out of stores as quickly as possible, Bar-El said, so these elements became less crucial but they are now going back to normal.

The 30 Minutes or Less podcast, which launched in 2017, is hosted by Navot Volk, a senior Israeli tech executive, and tech entrepreneur Aviv Frenkel. The two interview tech founders, investors, and other key members of the Israeli tech ecosystem.