Israel-based Neura deploys the first-ever Covid-19 predictive testing solution
The solution, named ViruScore, helps communities track their 'pandemic index score'
Neura Inc. has announced the adoption of ViruScore, its predictive testing solution for coronavirus (Covid-19). According to tests, the solution increased the testing capacity of medical professionals sixfold and produced results with a 98% accuracy rate.

Its Human Behavioral Intelligence Platform is an AI-based approach that can be used in the medical field in the battle against Covid-19. Currently, the solution is being used by HY Laboratories, Israel's leading provider of Covid-19 tests, and one of the world's top five HMOs.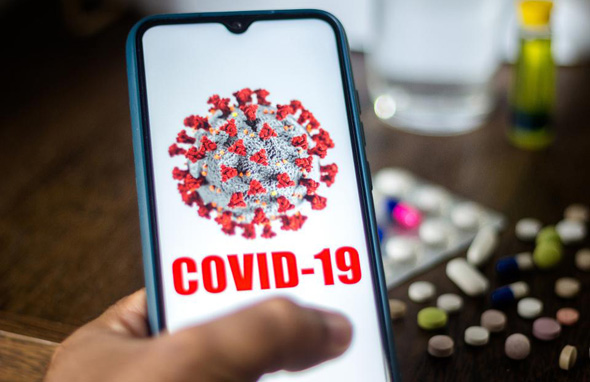 Photo: Getty Images

Neura uses AI and machine learning to transform large amounts of anonymized sensory data from mobile devices. This can monitor important actionable insights such as crowd-gathering patterns, a 'Social Distancing Index', and general human encounter rates. The insights can then be used by health organizations or governments to help track the spread of Covid-19 to create a risk score in communities. The scores are ranked on a four-level scale from 'highest probability' to 'lowest probability' of pandemic risk.

"Neura's solution is a significant leap forward for the deployment of behavioral-intelligence tech in the fight against Covid-19," said Neura's CEO, Amit Hammer. "Being able to identify high and low-risk groups, future outbreaks, and behavioral Super-Spreaders is crucial to government efforts to fight the virus. With the recent FDA approval of Covid-19 test pooling, Neura's insights will go even further in helping to slow and break down the chain of infection."

According to the study, which was conducted with HY Laboratories, the Neura ViruScore was 98% accurate in identifying more infectious areas. Using the AI-driven results, testing was deployed to more urgent areas and helped break the infection chain faster while potentially saving money by avoiding wasteful tests in 'safer' areas.

Founded in 2013, Neura helps organizations make data-driven decisions based on human behavior and large-scale activity signals. It does this by providing anonymized data collected via its Behavior Intelligence Platform and transforming it into monetizable insights based on lifestyle and behavior. According to Crunchbase data, it has raised $29 million over three rounds.