For us Covid-19 is more an opportunity than a crisis, says Netafim CEO
Gabriel Miodownik, president and CEO of Israeli drip-irrigation company Netafim, spoke Sunday at Calcalist's online conference on Israeli exports during the coronavirus era
The coronavirus (Covid-19) pandemic is more of an opportunity than a crisis, according to Gabriel Miodownik, president and CEO of Israeli drip-irrigation company Netafim Ltd. Miodownik spoke Sunday with Calcalist reporter Sophie Shulman as part of Calcalist's online conference on Israeli exports during the Covid-19 era.

Denying previous reports on Israeli Media that Netafim sells products in Abu Dhabi and Dubai, Miodownik stated the company has no significant activity in the United Arab Emirates (UAE) and sells some products there only through third-party distributors.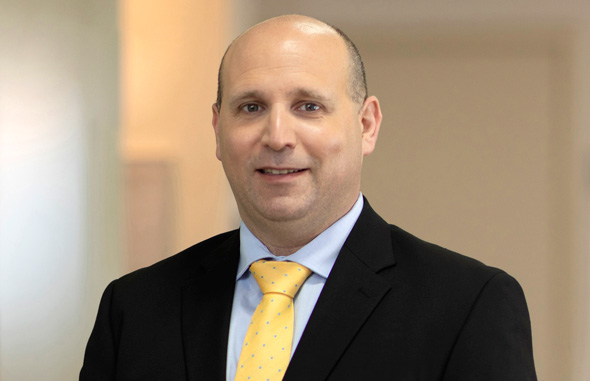 Gabriel Miodownik, president and CEO of Israeli drip-irrigation company Netafim. Photo: Courtesy

The normalization agreement between Israel and the UAE does present, according to Miodownik, a significant opportunity for Netafim to export its food production and precision agriculture technologies. "The UAE is a desert country that currently imports most of its food and wants to increase local production," he said.

Since the agreement was announced, Miodownik said, Netafim has been approached by various entities in the UAE. "Financially, it could be at a very large scale," he said, "this is a country with heavy financial resources and fantastic businesspeople. The potential here is for dealing with the government as well as with private entities and it could build a foundation for collaborations with other countries in the area."

Miodownik stepped into his position at Netafim at the beginning of the Covid-19 outbreak. "We are a global company with more than 5,000 employees, 33 subsidiaries, and 17 manufacturing plants around the world," he said. "This allowed us to continue our work, almost undisturbed, despite Covid-19, in places where we have a physical presence," he explained. "Right at the beginning of the crisis, we sat down to figure out where there are lockdowns and how we should proceed, with the first order of business being our ability to supply products to our customers around the world while protecting our employees' health."

The crisis also brought with it long term opportunities for the company, Miodownik said. "We accelerated our use of remote support and training tools and more farmers are now willing to consider digital tools as Covid-19 brought them to the realization that they need to change and adopt new methods and technologies available today," he added.

Since Miodownik took the job, Netafim won an $85 million contract in India, which he sees as an early sign of global recovery. "It started in the east, in China and India and got as far as Israel," he said, The India deal is unique because of its communal nature, he said. "It gives thousands of farmers the most advanced technologies, through government support," he explained. "There is no way farmers out there could afford such a system on their own," he added, "it's part of India's policy to increase local food production and improve its farmers' quality of life and it's a model that has great potential for other countries with small farms."

Due to Covid-19, Netafim is seeing surging interest in its product, both from countries where it is already active and from new markets, Miodownik said. The pandemic accelerated the adoption of advanced technologies for local food protection, he explained. "It is an opportunity for us to export new tools and business models to allow governments and private entities to make better investments in food production that requires fewer resources," he added.