Opinion
Tech employer? A financial crisis is not the right time to forego employer branding
Some good reasons not to neglect your image in the eyes of existing and potential workers, even when the world outside is crumbling
The global tech sector suffered a severe blow following the Covid-19 crisis, with many companies being forced to lay off workers and reduce wages. The need to immediately reduce costs is understandable but even if you cut back on marketing budgets or eliminate them entirely, when it comes to employer branding, you ought to think twice.

Human capital is a pillar of technology companies, as important as strong management, and the steady cash flow from paying customers.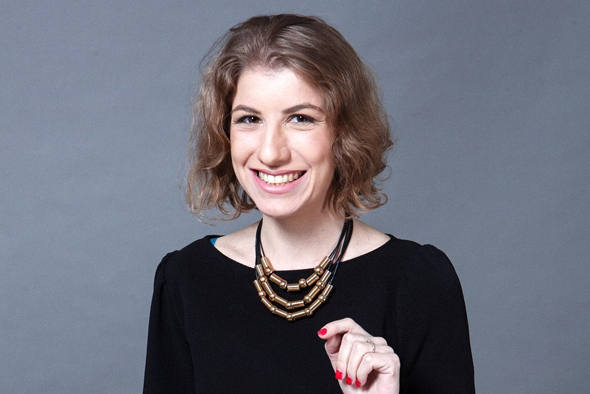 Tali Karasik Regev. Photo: Guy Frenkel

Here are some good reasons not to neglect your image in the eyes of existing and potential workers, even when the world outside is crumbling:

Demonstrating strength and stability – at a time of crisis employees are very worried about the stability of the company and the workplace and mostly face uncertainty. A company that continues to communicate every positive development, signals that despite the crisis, at least some of the activity continues as usual, which helps strengthen the existing and future trust of the employees.

Maintain transparency – in times of widespread economic crisis and waves of layoffs or pay cuts, business gossip is commonplace. Are you downsizing your R&D center or minimizing the marketing department? Did strategic clients continue or freeze activities? Employees who fear for the future of their jobs or feel that the company is hiding information are likely to do more harm than good when talking to their industry peers. Uncontrolled leakage of information about cuts or layoffs to the media is also bad news, for every organization, and especially in the crowded and competitive Israeli innovation industry.

Our suggestion: Be transparent, show your employees the respect they deserve. If cuts are expected, you should communicate them in a controlled manner to the staff and only afterwards to the media. Justify the decision and be honest. Describe all the efforts your organization has made before taking such measures and offer a personal example. First, cut down on any perks, especially to management.

Not firing? Even better– If you are one of the lucky few that did not need to make cuts, use it to your advantage but without "showing off" in front of other organizations who were not so lucky. Write a blog about the efforts you are making to fully maintain manpower and the financial immunity that the company is showing in times of crisis. Thank your employees for their part in the success.

The importance of long-term versus short-term – tech companies with ambitious vision, but realistic and experienced entrepreneurs, build strategy and look at long-term goals. It is no different when it comes to corporate branding and public relations activities that need to be pursued from a long-term strategic perspective. When this process is halted, long months of work can go down the drain. No doubt the company should not use all its remaining capital for branding purposes, but it is always important to remember that "every day has a night," and the day after the crisis will indeed come. If you conveyed difficulty or 'disappear' during the crisis, upon return you will have to work much harder to recruit top talents.

New content opportunities are created – Have you decided to give free therapy sessions to quarantined workers? The media would love to hear about it. Have you sent ergonomic chairs to programmers forced to work in uncomfortable conditions? Kudos! The crisis has led you to the conclusion that from today, employees can work one day a week from home, even when everything is back to normal? You're the Best! In times of crisis, media coverage of HR issues is rising. Use this content to highlight the benefits that are generally less likely to be addressed and covered.

Keeping in touch with journalists, even during a crisis – If as part of an employer branding activity you are also investing in PR, it is important to maintain it. Journalists know that when the company is successful it is quick to report its success to the media, but in times of crisis, companies tend to disappear. Journalists are curious and alert people by nature, and they know who has gone under the radar and who has not. Make sure you have someone who keeps in touch with reporters. This transparency will work in your favor once the crisis is over and you want to reach out to the journalists to publish good news.

Finally, remember that in times of crisis, with many companies cutting manpower, there is also an opportunity, as many good employees are now on the hunt for their next challenge. If you are expanding your company's R&D center or looking for the sharpest sales managers in the market, there is no better time to start working on your employer branding, than today.

Tali Karasik Regev is a reputation management expert at PR firm Extra Mind.