Interview
How Israelis can tame the Chinese lion: "It's all a game of interests"
Carice Witte, founder of the SIGNAL think tank, offers a frank assessment of Israel-China relations and advice on how to turn dangers to advantages
"It is not black and white with China. They are not an enemy, but they are like a lion in the forest. If you see a lion in the forest and treat it like a cat you are in big trouble, but if you treat it like a lion you might be able to follow it and get some of the benefits of its catch. Israel has a lot to play with, much more than it tends to think. But it needs to understand China's vulnerabilities, concerns, strengths, and approach," said Carice Witte, the founder and executive director of the Sino-Israel Global Network and Academic Leadership (SIGNAL) think tank, specializing in Israel-China relations.

Witte, a Chinese studies major in Yale University who also lived and worked in China in the 1980s, decided to found SIGNAL in 2010 when it became clear that Israel-China relations were heating up. Initially, she set out to promote Israel studies in Chinese universities and harness the power and position of scholars in the decision making process in the country. "SIGNAL basically had the approach of cultivating relations and building a network of policy experts across China in influential universities and in Beijing through the establishment of Israel studies which had never existed in China. We are now in 20 universities and there are many others on the way," Witte told CTech.

Over recent years, with the ties between the countries tightening even further, SIGNAL evolved into an Israel policy organization focused on China.

"We started out with this focus of bringing a more informed understanding of Israel and the Middle East to China's current and future leaders and then we evolved as China became more and more present in Israel mainly through investments," explained Witte. "I was very concerned about Israel's lack of understanding and the danger that posed for Israel. And this is way before the U.S. was even in the game. This was totally about the fact that China has a certain way about conducting its affairs that is foreign to Israel and what happens is that you innocently and unknowingly become dependent on them."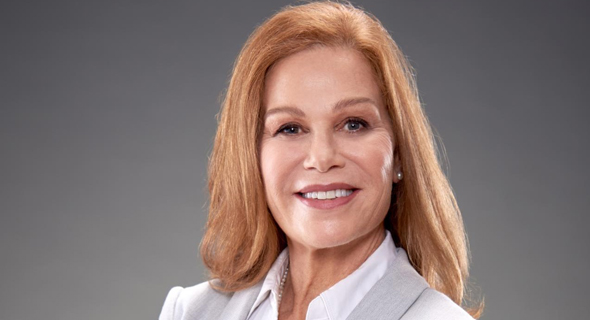 Carice Witte, founder of the SIGNAL think tank. Photo: Omri Meron Studio

SIGNAL aims to empower Israeli policy makers, media and the private sector who have a relationship with China, cultivating a knowledge of China to strengthen Israelis' position, including within the U.S.-China divide that is creating so much tension across the planet.

"For example, when we heard that Israel was starting free trade agreement (FTA) discussions with China we immediately set out to write a major research paper to analyze every FTA that China ever did until 2017 and we provided that to FTA negotiators who actually read the whole thing," said Witte. "We conducted a number of meetings with them to help them have a more sophisticated, maybe cynical, sensibility towards the negotiations because China negotiates very differently.

"In general China does things differently," added Witte. "Everything is connected, holistic. There are certain basic principles: such as the fact that business is politics and politics trumps economics. So in FTAs, you will see a lot of geopolitical and geoeconomic benefits built-in, and they are willing to forego some of the economic benefits in return. They have a lot of non-economic reasons for doing the FTAs that they do."

With every company in China having a position of party secretary, which is appointed by the ruling Chinese Communist Party, Witte doesn't believe there are any real private companies in China. For example, in April of this year, Zhang Yiming, the Chinese entrepreneur behind TikTok, posted a groveling apology on WeChat at around 4 AM Beijing time, after a notice from the State Administration of Press, Publication, Radio, Film, and Television a few days earlier said that the Jinri Toutiao content platform, which Zhang founded and which makes use of algorithms to customize user experience, would be subject to "rectification measures." Witte said that it is no coincidence that after Chinese President Xi Jinping stated last month that "waste is shameful and thriftiness is honourable," as part of Chinese's food insecurity campaign, that TikTok's sister app in China, Douyin, responded by issuing a statement saying it would "penalize food-wasting behavior when spotted" and promised to remove the highly popular food-binging clips that had become a staple of entertainment in China.

"China is here to stay and there is nothing that will change that. China isn't really a bad actor, it isn't Iran," said Witte. "Its interests are really domestic and unfortunately for the world, we have become central to its domestic needs. China's interest in the world is very much about how it can contribute to the needs of China, which in turn supports the Party staying in power. So they need the South China Sea as their southern border to keep domestic territorial integrity and need food from Canada and South Africa and natural resources from Africa and Brazil. If you understand that, you can transform what is a danger into a benefit. That is the key."

"China was always inward looking and did not trust outsiders. But now it is interested in the wider world and the world needs to understand that China does things differently," added Witte. "This will include becoming more independent in food security, biological security and information security. It does everything that it believes is necessary to protect itself."

In 2015, China embarked on the Made in China 2025 program that aims to turn China from a low-end manufacturer into a high-end producer. According to Witte, that led to an increased Chinese interest in Israel's cutting edge technologies. "Made in China 2025 means that all cutting edge technologies are going to be sourced in China, like artificial intelligence (AI), robotics, nano, quantum, 5G, cybersecurity and more. Israel is strong in a lot of those fields.

"Israel has a good argument when it asks why not sell? But on the other hand, you need to be careful now, especially with the U.S.-China divide. There needs to be some kind of oversight, in Israel, not just for national infrastructure projects, but an oversight committee that looks at what technologies are of national security importance to China so that will help us price things and conduct deals more appropriately," Witte said. "There should also be guidelines to what is a core technology and what is dual use. So, for example, you don't have to totally refrain from selling AI to China, but you also need to make sure you don't mistakenly sell health care tech with dual use."

As far as picking a side in the dispute between the U.S. and China, Witte sees no dilemma and warns against the Chinese taking advantage of Israeli sensitivities in order to promote their interests.

"Everyone says pick a side, but Israel has always had a side since 1948, and certainly when it comes to China the side has always been obvious. The Chinese know that, but Israelis tiptoe around and are worried, for example, that they are going to upset the Chinese by setting up a review committee for national infrastructure projects. China blocks access to major areas of its economy and society. So when Chinese diplomats complain that 'Israel is not using Huawei's 5G', Israel does not need to be concerned. China well knows that Israel has a right to choose and perhaps hopes that by raising this issue, Israel will feel compelled to give in regarding some other issue at hand. China is using its unique approach for its interests and Israel needs to do the same."