Israel's LGBT tech sector is finally being seen
The organization offers members of the LGBT community opportunities to network and celebrate their identities without fear of discrimination
As societies make active efforts to create diverse and inclusive workforces for women, minorities, or the disabled, Israel's LGBTech is there to make sure more active measures are taken to help gay, lesbian, or transgender members of the tech industry.

LGBTech was established in 2011 by Shachar Grembek to ensure that employers understand the specific work-related needs of members from the LGBT community, and have the tools to fulfill them. On top of that, the non-profit organization also runs networking events to help promote ideas of diversity and inclusion in professional and social settings.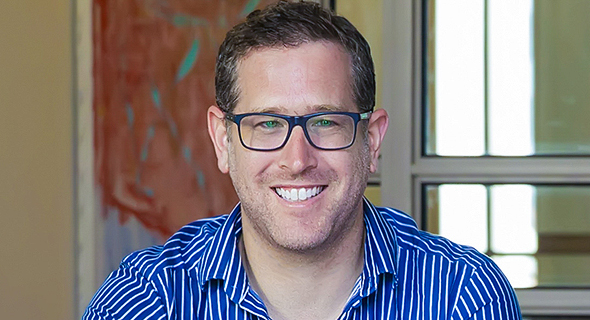 Shachar Grembek. Photo: Omer Stein

"I was very concerned about how it would impact my career," Grembek told CTech when thinking back to coming out of the closet following his divorce. "I was very concerned about how to come out at work, and I started to investigate to see if there were organizations or people who had similar challenges so I could consult with them - and I found none."

Ten years later and today LGBTech is a network of thousands of entrepreneurs and professionals from a variety of industry sectors. The organization provides a space where they can meet and find support surrounding some of the challenges facing the workforce and balancing it with their identity. Since being a part of the LGBT community is generally more implicit than race or gender, Grembek says he works with companies like Microsoft, Wix, and Intel to help them make more of an active effort to recognize and celebrate inclusion efforts.

"In Israel, the law doesn't recognize a same-sex partner who isn't biologically related to a child as its parent - but a company can recognize them as parents," he said. LGBTech hosts workshops that can help large companies with not just their diversity efforts— which usually take place in the recruitment process— but with their inclusion and company culture policies as a whole.

The results of being inclusive and sensitive to the needs of LGBT people can be significant, according to Grembek. He cites a study lead by economist Lee Badgett and the World Bank indicating that nations who are more supportive of their LGBT communities can see their GDPs rise by more than 1%. "Employees who feel more comfortable being themselves at the workplace, regardless of being LGBT, feel more productive," he said. "Other than being a human rights issue, there is an economic issue behind it, too."

Unlike western or European countries, Israel is still experiencing somewhat of an educational curve when it comes to recognizing sexuality as part of someone's identity - and something that people would want to feel comfortable taking to work each day. With programs like LGBTech, companies and employees can ensure that all areas of someone's life can be celebrated - or better yet, integrated with culture, policy, and career opportunity.

"People are starting to understand that being LGBT is part of an identity," Grembek told CTech. "I am Jewish, Israeli, a tech entrepreneur, a parent to two children, but also LGBT. If I feel I need to hide part of my identity to succeed at work or be part of the culture, I feel uncomfortable."

Even though physical network events are temporarily halted due to the coronavirus (Covid-19) and lockdowns, LGBTech says Zoom calls with companies are helping the non-profit scale since the need for travel has been removed. It is expected that networking operations will continue as normal once restrictions are lifted and events can return to physical spaces.