Achieving diversity means going remote, says Joonko CEO
Ilit Raz, Co-Founder and CEO of Joonko, talks with CTech about remote working, Covid-19, and the future of work
Diversity recruitment company Joonko recently launched Remote-Ready, a new tool dedicated to helping companies hire qualified candidates from diverse backgrounds - regardless of their physical location.

Remote-Ready comes at a time when thousands of companies across the country - and the world - are looking for talent while battling social distancing measures and lockdown restrictions from Covid-19.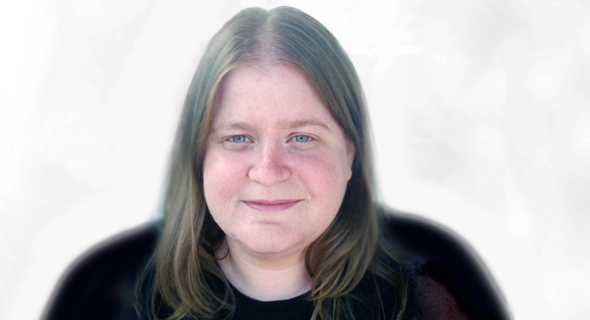 Joonko CEO Ilit Raz

Ilit Raz, Co-founder and CEO of Joonko, described in an exclusive interview with CTech the possibilities for employees and companies, as the world prepares for a post-Covid world. Specifically, with Black Lives Matter protests currently occurring around the country, Raz believes the tool can be used to help struggling communities who face obstacles not found on the coastal states like New York or California.

"Let's take, for the sake of the example, a qualified software engineer from Atlanta, Georgia," she explains. "(Someone) can now be considered for a remote position at Netflix, grow their career, and enjoy equal opportunities, based on skills, not on location… Joonko's solution enables diverse talent from across the country to join the bubbling tech scene."

"Even before Covid-19, companies were already talking about a good way to do remote (work)," Raz continued. Joonko believes that by taking the desire to make more offices diverse, and combining it with the opportunity to work remotely, they help companies better accomplish this goal and support struggling communities.

Joonko does this by helping companies find equally qualified candidates from diverse backgrounds who are suitable for open positions. By extracting relevant data from resumes and past job applications, HR departments can access a 'pool' of job seekers who may have gotten to the second or third round at one company, but failed to secure their final offer.

This, Joonko claims, helps companies hit their diversity quotas while also finding the right talent regardless of their location, suggesting that working from home will long outlive Covid-19.

An obvious result of Remote-Ready is that it eliminates any chance that working from home could ever be temporary. Someone who lives in Atlanta or Minneapolis can't decide to commute to their office in Palo Alto if they choose. It is possible that if companies are looking to hire long-term employees remotely, and intend to foster a company culture entirely on Zoom or Gchat, it might affect productivity overall.

Raz addresses how companies might respond to this shift: "The biggest challenge that I see is how you generate a sense of being part of something in part of a company," she confesses. "Feeling part of something, everything that revolves around being included or feeling like you belong to something… I'm sure it's going to be challenging."

Ironically, in a mission to become inclusive in race and gender, people might inadvertently feel excluded from feeling like part of their team. Joonko, aware of this, sets out three separate options for HR departments: non-remote roles, potentially remote roles, and roles 'highly recommended' to be remote. This way, companies can still have control over how much of their workforce stays home while maintaining diversity efforts overall.

The platform started as a gender-equality tool and has since expanded to include race, LGBT identity, and veteran status. In the future, it plans to address the age gap and generational differences among candidates.

Joonko is currently building its pool of talent and is aiming to raise Series A funding in 2021.