China's Geely to install Mobileye autonomous driving tech in future vehicles
"The Geely deal is significant for its size, scope and timeline. But most importantly, it proves that there is a valuable use case for AV technology," says Amnon Shashua
Chinese automaker Geely announced that it will be installing the autonomous driving technology of Israel-based Mobileye in its future vehicles. The collaboration was on display Thursday at the Beijing Auto show, where Geely showcased its premium electric vehicle, the Zero Concept from Lynk & Co that comes installed with Mobileye's SuperVision surround-view advanced driver-assistance system (ADAS) with over-the-air (OTA) update capabilities. The vehicles are set to hit the market in 2021.

Geely is also the controlling shareholder of Volvo and the current collaboration may extend to a similar one in all of the group's future vehicles.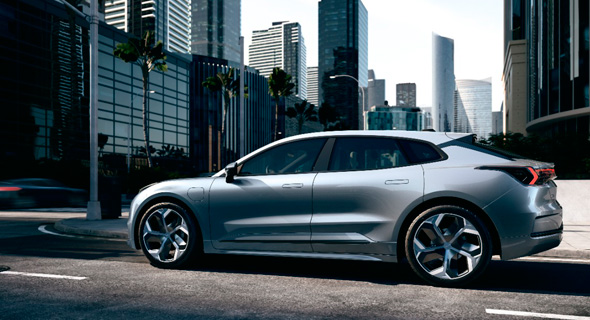 Geely's vehicle equipped with Mobileye's SuperVision system. Photo: Mobileye

Mobileye founder and CEO and Intel senior VP Amnon Shashua said that the deal signed with Geely constitutes the first time Mobileye will be responsible for both the hardware and the software in the vehicle, allowing it to both assist the drivers with operating the cars and in planning their route. "This win marks the first time Mobileye will be responsible for the full solution stack, including hardware and software, driving policy and control," he said.

On Wednesday, Mobileye and the Al Habtoor Group (AHG), one of the largest conglomerate corporations in the United Arab Emirates, announced a strategic cooperation to bring mapping technologies for ADAS, self-driving vehicles and smart city solutions to the UAE with the aim of launching a Mobileye-powered driverless mobility service for UAE consumers in 2023.