Israel's keepMed gets 13 million Euro series C for sleep apnea device in Europe and the U.S.
The funding from European investors comes after the completion of regulatory hurdles
Medical technology company keepMED Ltd. has secured 13 million Euros ($15.1 million) in series C funding for its positive airway pressure (PAP) device, KeePAP. New investors Celeste Management, Financière Arbevel, and 4See Ventures join existing investors Merieux Equity Partners, Pitango Venture Capital, Xenia Venture Capital, C4 Ventures, and Lavorel Medicare.

keepMed has developed a unique and responsive PAP device for the treatment of Obstructive Sleep Apnea (OSA). Similar to other PAP devices, KeePAP uses positive airway pressure to keep the upper airway open during sleep. However, its technology mobilizes the user's breathing system to deliver the ideal amount of airway during sleep. The funding comes after the device received its CE certification and prepares for FDA approval to launch in Europe and the USA.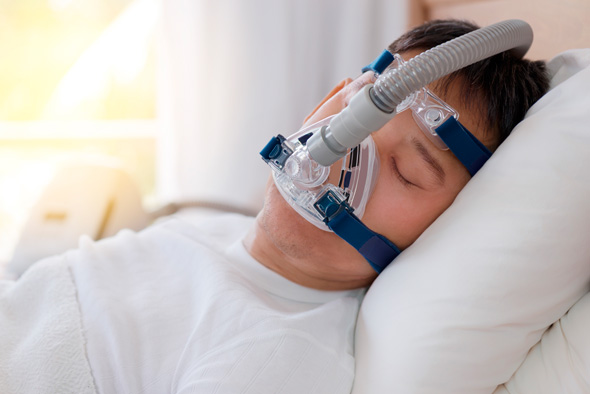 Sleep Apnea. Photo: Shutterstock
"We are honored to welcome new investors and are thankful to our existing investors, especially Merieux Equity Partners, for their continued support of our efforts to bring this breakthrough solution to OSA sufferers, said Alex Rapoport, CEO of keepMed. "Our mission is to enable individuals with OSA to breathe without interruption during the night – as naturally as possible and with minimal intervention. A good night's sleep is key for good health and quality of life."
OSA is a sleeping disorder that is characterized by upper airway obstruction during sleep, which can result in heart disease, diabetes, and stroke - not to mention a disturbance for any partners lying beside them. Those suffering from OSA typically experience loud snoring and interrupted sleep that can affect the quality of life for sleepers and their bedfellows.
keepMed's first product, the keePAP, is a hoseless, wearable device that provides therapeutic PAP on demand with minimal airflow. The company (also known as Ninox Medical) was founded by Rapoport in 2012 and is based in Rishon Le Zion. Before its series C funding, it had raised a total of $10 million in 2015, according to Crunchbase.