Israel's Ibex Medical Analytics Deploys in Puerto Rico, establishing a foothold in the Americas
Its Galen Prostate solution helps pathologists with more accurate diagnoses and improves lab efficiency
Ibex Medical Analytics Ltd. today announced the deployment of its Galen Prostate, a medical solution for prostate cancer, in Carolina, Puerto Rico. Its arrival at CorePlus Servicios Clínicos y Patológicos, LLC, makes it the first U.S laboratory to implement AI solutions for cancer detection in pathology.

The deployment includes Whole Slide Imaging (WSI) techniques that are used to digitize traditional glass slides, helping patients and urologists raise the standard of care and comfort during hospital visits.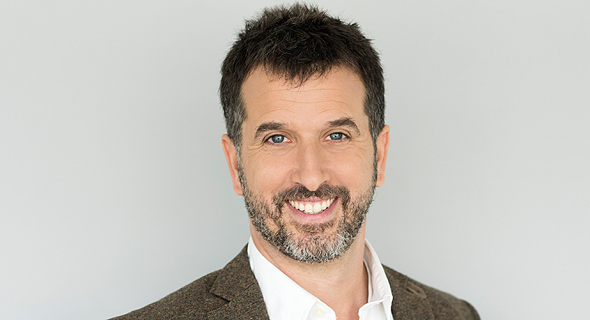 Ibex Medical Analytics co-founder and CEO Joseph Mossel. Photo: Ibex Medical Analytics

Galen Prostats's AI-based solution will assist pathologists when identifying and treating diagnostics. Ahead of the agreement, CorePlus tested the Galen Prostate solution on more than 1,300 prostate tissue slides that were digitized by 3DHISTECH scanners. In total, the solution demonstrated an almost 97% accuracy rate in identifying the necessary pain points.

"The AI algorithm, which is part of the Galen Prostate solution, will allow us to detect cancer and other clinically significant features in prostate cases with greater precision and sensitivity'" said Dr. Juan C. Santa Rosario, CorePlus Medical Director. "All prostate cases processed at CorePlus are now evaluated by the AI system as part of our routine clinical practice, providing us with unprecedented quality control." Dr. Santa led the process of digital pathology transformation and AI solution validation.

CorePlus Servicios Clínicos y Patológicos, LLC, is a CLIA-certified laboratory based in Carolina and Ponce, Puerto Rico. It specializes in prostate cancer diagnosis and will be implementing Ibex Medical's solution in line with the regulations and guidelines of the College of American Pathology (CAP).

Ibex Medical Analytics was founded in 2016 by Chaim Linhart and Joseph Mossel. The company specializes in AI solutions for cancer diagnostics. The deployment of its Galen Prostate at CorePlus marks its entrance into the U.S. market. To date, the company has raised $13.6 million over two rounds, according to Crunchbase data.