Five startups chosen for IAI's Innovation Center accelerated track
Participation enables selected companies to work with technology leaders and gain access to their customers
QuantLR, Aigent-tech, DST, Scopoli, and Fvmat have been chosen as the five final companies for IAI's Innovation Center. The accelerator track, organized by the Israel Aerospace Industries (IAI), is expected to open November 1st and run for a total of 13 weeks.

Hundreds of companies applied to take part in the accelerated development track, which would see its finalists operate a first-of-its-kind hybrid working model with top experts from the IAI. There, the five companies are hoping to co-create a Minimum Viable Product (MVP). Hundreds of companies expressed initial interest in the accelerator track and 90 applied to take part. After a shortlisting stage, the final five were selected from 17 finalists.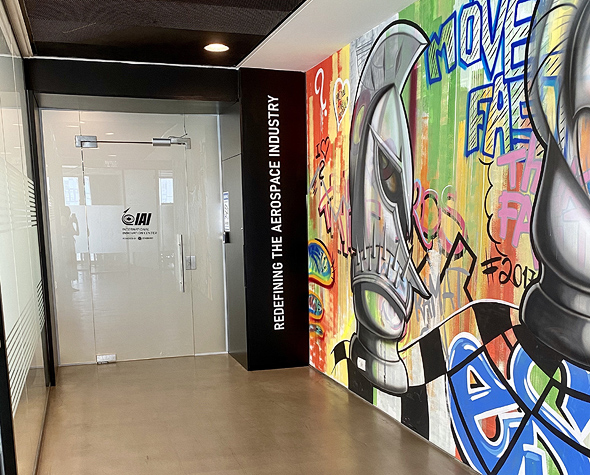 IAI Innovation Center. Photo: Alon Ron

QuantLR will join AIA experts in a quantum sensing project; Scopoli will work with the Systems, Missile, and Space Group to co-develop a solution for tracking people and object in complex terrains; Aigent-tech will work on AI for land applications; DST will help in the creation of a real-time monitoring system; finally, Fvmat will develop aircraft landing gear with the help of the Aviation and Military Aircraft Group.

"In addition to choosing the five companies that will use IAI's accelerator, we've established ties with multiple startups from a range of content areas," said Amira Sharon, Ph.D., VP of R&D and Innovation at IAI. "The companies that were selected for the upcoming cohort at the accelerator will have an opportunity to validate and test their technology jointly with IAI experts and a supportive environment and, at the same time, become exposed to unique technologies and cross-fertilizing work processes in diverse open innovation fields."

IAI is an innovation and R&D oriented company in areas relating to aviation, satellites, missiles, intelligence, cyber, UAV's, robotics, and others. The accelerator was designed to accommodate the development of advanced technologies in multiple disciplines, such as machine learning, drones, cyber, IoT, and more.