Israel announces emergency stimulus program to boost employment in tech and industry
The NIS 60 million program aims to quickly train 3,000 job seekers for R&D positions and R&D support roles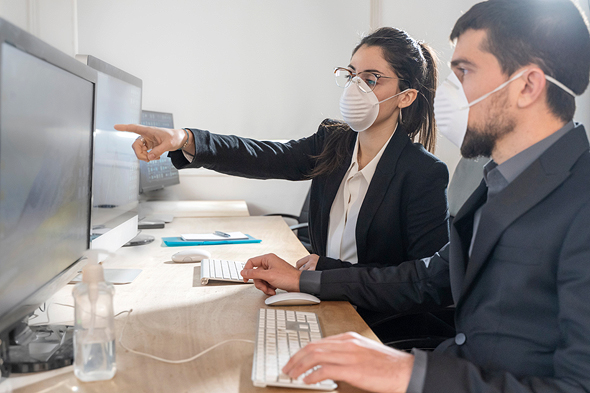 New stimulus plan aims to train thousands of new tech workers. Photo: Shutterstock

The ministries of finance and economy, along with the Israel Innovation Authority are launching an emergency human capital stimulus program to increase employment in the industry and tech sectors. The program's initial budget stands at NIS 60 million (approximately $17.5 million) with the goal of training 3,000 local job seekers.

The emergency program is a response to the severe employment crisis brought about by the coronavirus pandemic. It will incentivize training and recruitment for various specializations within the tech sector and will allow employers to swiftly recruit qualified candidates, not only in the high-tech sector but also across the Israeli industry.

prior human capital stimulus initiative announced by the IIA in August focused solely on programmers, the current program extends to all tech and tech-related positions, including sales, IT, QA, and more. Another difference is that the current program targets all job seekers, with an emphasis on rapid placement. Participants in the program will be able to continue receiving unemployment benefits throughout their training. The program limits participants' self-funding to NIS 5,000 ($1,460).

The new program will encourage flexible training and recruitment procedures: offering courses that are fully, or partially held online, training and placement in conjunction with employers or directly through employers, joint training and placement programs involving several employers, hiring graduates of training programs as salaried employees or as freelancers, and placement in a range of core R&D and R&D support positions

The program will focus on scalable training programs, which can be rapidly implemented and expanded, and preference will be given to employers who participate directly, as well as to graduates of on-the-job training programs who undertake internships with employers. The value of the grants will range from NIS 25,000 to NIS 45,000 ($7,300 - $13,100) per employee, in accordance with the employee's profession.

"The program will offer immediate support for thousands of job-seekers in various technological professions. This is just the first part of our fight to reduce unemployment, and we will promote further professional training schemes to reintegrate many more people into the job market. I am working to strengthen Israel's economy in the short term, and to prepare further policies which will ensure economic prosperity and growth in the future," said Finance Minister Israel Katz.