All roads lead to Petah Tikva? Tesla is seeking a location for its first Israeli service center
The company is in discussions with real estate developers to open its center in the Kiryat Aryeh district of the central city
Tesla is in talks to set up its first service center in Israel near the industrial park of Kiryat Aryeh in Petah Tikva. Company representatives are currently in discussions with real estate developers to find a property suitable for purchase. Tesla also spoke to other car garages in the area, such as Audi, BMW, and Lexus, and is focused on setting up a state of the art center that can offer technological support for electric vehicles.

In 2019, Tesla representatives came to Israel with 10 electric cars that ran test drives around the country, however, the company wasn't able to attain a permit to import electric cars on a commercial scale. Adi Gigi, one of Tesla's local representatives, is working toward finding a suitable location for the company's headquarters. Under Israeli law, in order to import cars for commercial business, one needs to first open a car dealership.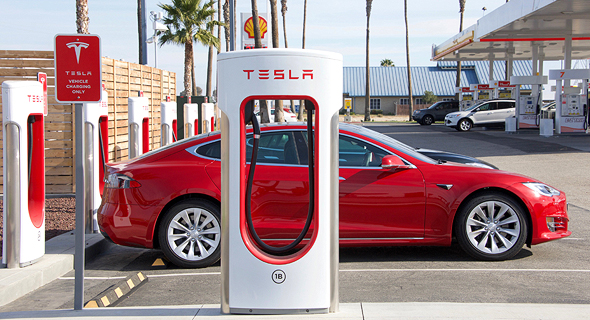 Tesla charging stations coming soon to Israel. Photo: Shutterstock

Ilan Benano was initially appointed the head of Tesla's Israel branch in April, butresigned soon after due to his inability to participate in company training in Europe due to travel restrictions amid the rapid spread of the coronavirus (Covid-19). Tesla's Israel branch is currently embarking on a new recruitment campaign to find staff for its service center.

Tesla is planning to recruit engineers to staff its energy support stations as well. In addition to producing electric cars, the company also builds charging stations for home and commercial use. The selected engineers will maintain contact with local contractors who will perform maintenance on Tesla vehicles and stations, and guide electricians and engineers who will examine and repair faults in industrial products at designated centers.