FinTech Gateways
Ilanit Madmoni: The senior regulator overseeing the adoption of financial innovation
The head of Bank of Israel's innovation unit believes that open banking will encourage customers to exercise financial responsibility when making decisions, while also increasing competition for additional services
Name: Ilanit Madmoni

Title: Head of the Innovation unit at the Bank of Israel

Notable facts:
A 20 year veteran at the Bank of Israel
A proponent of the transition to digital banking
Helps organizations with the privacy, security, and fraud attempts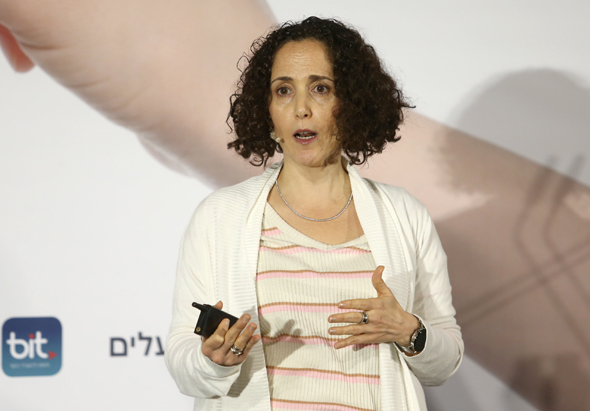 Ilanit Madmoni. Photo: Orel Cohen

Regulation of technological innovations adopted by the finance sector, both in Israel and around the world, is notoriously conservative compared to those of other fields. Security issues, customer privacy, and concerns over fraud attempts are only a fraction of the issues that the Bank of Israel focuses on when weighing such technologies. As someone who stands at the head of the Financial Technological Innovation Unit at the Bank of Israel, Ilanit Madmoni is on the frontlines and unites innovative technology in the financial system with much-needed regulation for the digital era.

Madmoni, who began her career at the Bank of Israel two decades ago, is tackling a growing demand for digital innovation in the field of fintech and payment solutions— from incorporating new payment methods alongside credit cards, to achieving compliance with international security standards, and incorporating advanced means of identification (such as fingerprints instead of pin codes) for making smart transactions. She recently estimated that by the end of 2022, all transactions in Israel will be smart transactions, because by then, the Bank of Israel will no longer allow simple transactions to pass through. According to Madmoni, enabling a variety of payment methods encourages competition, lowers the costs of transactions, and contributes to improved services for individuals and businesses.

One of the important issues that Madmoni has focused on over the past several years is open banking, which regulates the rules according to which third parties can access a customer's bank account. She believes that open banking will encourage customers to exercise financial responsibility when making decisions, while also increasing competition for additional services such as apps that help customers make payments by selecting a method suitable for each transaction, whether by credit card, mobile payment, or bank transfer.

The Bank of Israel has taken the initiative, realizing that open banking is not just important for the banks and their clients, but also for third parties, for innovation and for applications," Madmoni explained at a Calcalist conference at the start of 2020. "For comparison, in Europe, every financial body can develop its own language of its own, and there are roughly 1,000 such actors, forcing every fintech company that comes along to learn all of them. The Bank of Israel adopted a single standard for the entire banking system to ensure all the banks speak the same international language so that foreign fintech companies can also offer services to customers."

As the person responsible for regulating technological innovations, Madmoni recently said she, like a growing portion of the population, prefers to conduct financial transactions digitally. "In 2019, two-thirds of financial transactions took place through digital channels, with the most common sorts being security transactions, money transfers, ordering checkbooks, and check deposits. The more people familiarize themselves with using digital services, the easier it will be for them to use them routinely as well as in times of crisis when the branches are closed."

Madmoni sees the coronavirus crisis, which shocked the world and the banking system as a rare opportunity to improve digital services and promote their use. She said that alongside the outbreak and the imposition of travel restrictions between cities and social distancing practices in businesses, "we saw an increase in the number of people using these services, which proves that digital services can help bank clients continue operating even during a crisis. At the beginning of the pandemic, people were concerned over handling cash or debit cards, but digital services have greatly improved and allowed them to complete their payment transactions free of worry. This is one example of how technology, along with regulation, enables businesses to continue their activity anytime and anywhere. We have advanced greatly by using this technology and empowering customers in both normal times and during a crisis," she told Calcalist.