Analysis
How did the tech giants help their Israeli employees during Covid-19?
After Dun & Bradstreet revealed its '50 best high-tech companies to work for', we examine the steps they took that helped - or hindered - their ranking.
It was never going to be an ordinary year. As soon as companies around the world and here in Israel realized that the coronavirus (Covid-19) was here for longer than they originally thought, HR departments jumped in to make the transition from office life to remote working more digestible.

This year, the fruits of their labor have been revealed: Data and analytics firm Dun & Bradstreet has announced its '50 best high-tech companies to work for' In Israel and the findings demonstrate how the tech sector expects to work even after the pandemic passes.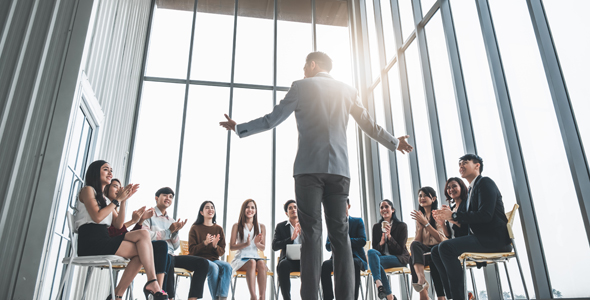 How did the companies manage? Photo: Shutterstock

As previously reported by CTech, here are who Dun & Bradstreet believe are the 10 top high-tech companies to work for in Israel:

1. Microsoft

2. Google Israel

3. IronSource

4. Soluto

5. Playtika

6. Taboola

7. Wix

8. Facebook Israel

9. Intel Israel

10. Salesforce

For the full 50 company ranking, click here.

Aside from the obvious fact that these are large, global, and therefore reliable companies to work for in any climate, the report highlighted the fact that many of these are 'lockdown safe' due to the nature of the industries in which they operate.

For example, the software development industry is the highest among the activity industries included in the list and accounts for 20% of all companies polled. This not only makes the physical relocation to working from home easier, but Covid-19 had a minimal impact on the product or service itself - ie cloud-based services, social media, website development, and more.

Israel-based Playtika, the digital entertainment company that creates and publishes games, has had no change in its ranking as the fifth best company in Israel to work for. However, whereas last year it was the only gaming company to be included in the list, this year it is one of four: Overwolf, 888 Israel, and SciPlay all joined in the top 50. This shouldn't be too shocking, since online gaming skyrocketed as millions of us were sent into lockdowns and lost out on countless hours of social activity - something we seemed to replace with gaming and gambling.

Speaking to many companies this year, CTech heard one thing more than most when it came to the actual impact of Covid-19: that in five months it accelerated processes that would have normally taken five years. With that acceleration, businesses were forced to improve their digital presence by focusing on their e-commerce capabilities, digital security, and employee infrastructure for working remotely. Companies like website-builder Wix would naturally move up in the ranks as their service became more paramount and they had space to recruit more staff.

Part of Microsoft's 'work at home' program meant that each employee was sent $1,000 to help them purchase new equipment for their home work stations, as well as allocating roughly $21 per day to order lunch from a company lunch card on top of the classes, tutorials, and camps that families could attend via Microsoft Teams. Salesforce similarly offered employees $500 and Intel $300 per month. Perhaps that's one of the reasons why Microsoft remained at the number one spot for the second year in a row.

Aside from monetary rewards and comfort for each employee, companies in the high-tech sector also have the wherewithal to explore Employer Branding strategies that help enforce their messaging to help them spot top talent. During lockdowns, employees can still feel a sense of belonging through virtual events or social posts promoting the company, enhancing their satisfaction levels. And although it may seem vain or trivial to some, companies that managed to maintain or improve their online reputations had positive effects on those who worked there.

In total, companies seemed to understand that their employees needed physical comfort and virtual support when they worked remotely - something that places like Intel have committed to until June 2021. CTech has been tracking how some of the HR departments in these brands have made and implemented these decisions, and only now are we starting to see their investments pay off.

According to Dun & Bradstreet, 93% of all employees are 'very satisfied with the companies' response', and 91% claim to be 'very satisfied with the efficiency measures that the company took' to keep everyone safe and sane.

In normal years, employee satisfaction would rely on office perks, organizational culture, team building, and the general atmosphere in the office. This year, the emphasis was placed on the employee's ability to be heard and have influence on the company, the technological environment fostered at home, career development, and employee retention rates. In the world of high-tech and software development, with companies that have millions of dollars of cash at hand, businesses could help their employees in ways that past jobs couldn't.

It might be time to learn to code. Your satisfaction is nearly guaranteed.