HealthTech Gateways
Eyal Zimlichman: Sheba's agent of innovation
With a wealth of experience working in the U.S. and Israeli healthcare communities, Zimlichman aims to revolutionize change from within
Name: Eyal Zimlichman

Title: Deputy Director-General of Sheba Medical Center

Notable Facts:
Spearheaded Sheba's Accelerate Redesign Collaborate Innovation center
Member at three policy steering committees at the Israeli Ministry of Health
Conducting research on implementing technology to improve health care quality and patient safety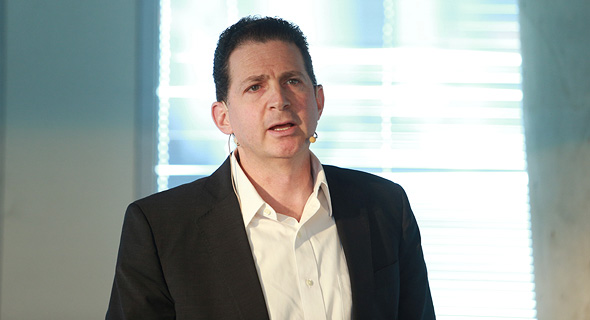 Dr. Eyal Zimlichman. Photo: Orel Cohen

Dr. Eyal Zimlichman, currently serves as the Deputy Director-General and Chief Medical & Innovation Officer at Sheba Medical Center in Ramat Gan, Israel's largest hospital, where he focuses on revamping internal medicine by revolutionizing the digital health care system.

"Innovation is our way to increase monetary flow to the healthcare system," he told Calcalist in 2018. He noted that since 2004, the Israeli healthcare system went entirely digital, eliminating unnecessary bureaucratic paperwork. "We can't go backward," he said, "the medical information that is stored on the servers is a first-class international asset."

Previously, Dr. Zimlichman was a lead researcher at Partners Healthcare Clinical Affairs Department in Boston, where he aimed to drastically change digital health, by utilizing new ways with which to report and collect patient information, while continuing to provide high-quality individualized care. He also strove to improve patient safety while working at the Brigham and Women's Hospital and at the Harvard Medical School for Patient Safety Research and Practice. Following this, he served as an adviser to the Office of the National Coordinator for Health Information Technology at the U.S. Department of Health and Human Services, where he brought his vast expertise to the job at hand. Currently, he is a member of the Israeli Ministry of Health, where he holds the crucial role of influencing public health policy.

By changing the way patients are treated, digitizing records, and personalizing choices for patients' addressing their unique needs, Zimlichman hopes to bring about a revolution in the healthcare establishment. "We want to lead a revolution in health services at the international level, and achieve economic competence," he told Calcalist, adding that he is driven by the need to improve the system for the better.

He holds a Master's degree from the Harvard School of Public Health in Executive Healthcare Management and earned his MD at the Technion Institute of Technology in Haifa.