HealthTech Gateways
Yair Schindel: aMoon's healthtech anchor
Schindel's aMoon fund has invested in 38 tech companies in Israel, the U.S. and recenly in Europe too
Name: Yair Schindel

Title: Co-Founder & Managing Partner of aMoon Fund

Notable Facts:
A former Israeli special forces medical officer
Former CEO of Start-Up Nation Central
Aims to establish an Israeli equivalent of the FDA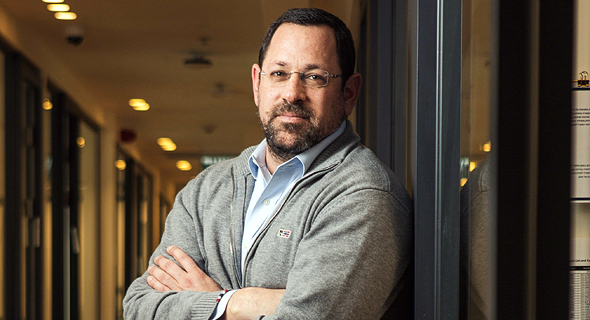 Yair Schindel. Photo: Tommy Harpaz

Yair Schindel serves as the Venture Capital Head of aMoon, a growing healthtech fund that puts innovation at the forefront of the Israeli healthcare sector.

Schindel founded aMoon, along with Marius Nacht, co-founder of Check Point Technologies.

aMoon's goal is to strengthen the connection between business and medical technologies by funding companies that use both science and technology to cure life-threatening diseases by capitalizing on investments in companies that promote both of these ideas.

The firm first began with a $300 million investment by Nacht, taking less than a year to raise another $750 million for a second-stage fund, and $100 million for an early-stage fund; other popular investors such as Morris Kahn also back aMoon.

In the past, Schindel has drawn inspiration from his time spent during his mandatory military service in the Israeli Navy, where he was part of a naval commando unit and had to think of complex ways to evacuate and treat injured soldiers in dire scenarios such as via submarine or boat. Schindel received a military citation for his efforts and innovation. He received his MBA from Harvard Medical School where he partnered with Prof. Yoel Fink of the Massachusetts Institute of Technology at OmniGuide Inc, developing ways to use optical fibers to help locate and remove specific types of harmful tumors, eliminating the need for highly invasive surgeries.

In 2013, he headed Start-Up Nation Central, a nonprofit that helps Israeli tech companies connect with foreign investors. Less than a year later, he was chosen to head Israel's National Digital Bureau to incorporate more reliable technologies into governmental operations.

Schindel praises Israel for its growth as a hub of medtech and healthtech, but noted that the process of regulating new products in Israel is too tedious and needs improvement. Currently, he is working on establishing a local branch of the FDA. He told Calcalist in April that "the regulation and openness in Israel need to change. We need to be quicker to approve drugs and devices, processes here are outdated and slow, and there is not enough manpower and resources."

As for the influence of Covid-19 on the sector, Schindel serves as a member of the task force that is assisting the Israeli Health Ministry to combat the pandemic.