Cyber Gateways
Yigal Unna: The man leading Israel's cyberwars
Unna has been the Director General of the Israel National Cyber Directorate since 2018 after serving 22 years in classified roles at the Israel Security Agency
Name: Yigal Unna
Title: Director General of the Israel National Cyber Directorate
Notable Facts:
Joined Israel National Cyber Directorate in 2017
Served in the Israel Security Agency for 22 years
Was publicly known as "Y" until his name was declassified three years ago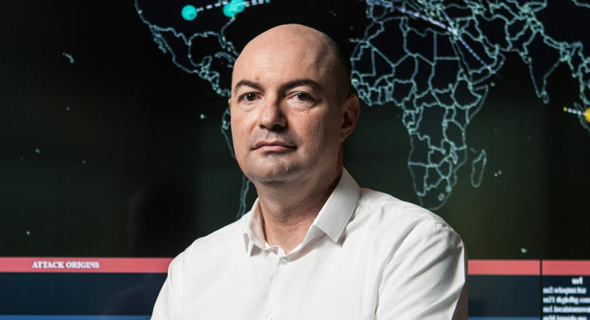 Yigal Unna, Director General of the Israel National Cyber Directorate. Photo: Tommy Harpaz

Yigal Unna is one of Israel's preeminent experts on cybersecurity. He has been the Director General of the Israel National Cyber Directorate since January 2018, but he was early to board the cybersecurity rollercoaster, joining the IDF's Unit 8200, often referred to as Israel's version of the NSA, some 32 years ago. He reached the rank of captain before being recruited in 1995 by the Israel Security Agency, where he held a series of senior management positions in the signals intelligence (SIGINT) and cyber sectors, which combined intelligence and active operations as well as strategic development and the implementation of new technology.

Unna's positions throughout his many years of service with the ISA included heading of the Cyber-SIGINT Directorate (which was also responsible for the National Authority for Information Security – Cyber Defense), head of the Cyber Division, head of the Cyber-SIGINT Infrastructure Department, and head of the Cyber Warfare Unit.

After 22 years with the ISA, Unna joined the newly founded National Cyber Directorate, where he was tasked with setting up the National Cyber Bureau's Cybertechnology Unit as well as leading it until his appointment as head of the unified Directorate.

The Directorate employs 350 people and reports directly to the Prime Minister of Israel. It is responsible for defending Israel's national cyberspace and for establishing and advancing Israel's cyber power. The Directorate operates at the national level to constantly strengthen the level of defense of organizations and citizens, to prevent and handle cyberattacks and to strengthen emergency response capabilities.

"Despite being a cybersecurity superpower, Israel is a major target. Our job isn't to prevent these attacks but to ensure that they don't succeed," Unna told Calcalist earlier this year. "We are ultimately measured according to the damage that is registered. If we compare this to Covid-19, then it is obvious that there will always be new infections, but my mission is to ensure that there won't be any deaths."

Earlier this year, Israeli water systems suffered a cyberattack attributed to Iran. Unna never acknowledged the identity of the attackers, but said that he believes May 2020 will be remembered "as a turning point in the history of modern cyber warfare."

"Cyber winter is coming and coming even faster than I suspected. We are just seeing the beginning," concluded Unna.