Cyber Gateways
Erel Margalit: Israeli cyber's social entrepreneur
Margalit founded Jerusalem Venture Partners in 1993, which since its establishment has raised over $1.4 billion in commitments across nine funds
Name: Erel Margalit
Title: Founder and Executive Chairman, JVP
Notable Facts:
Has invested in over 150 companies with JVP
Served as a member of the Israeli Parliament for four years (2013-2017)
Was selected by Forbes as the top-ranking non-American venture capitalist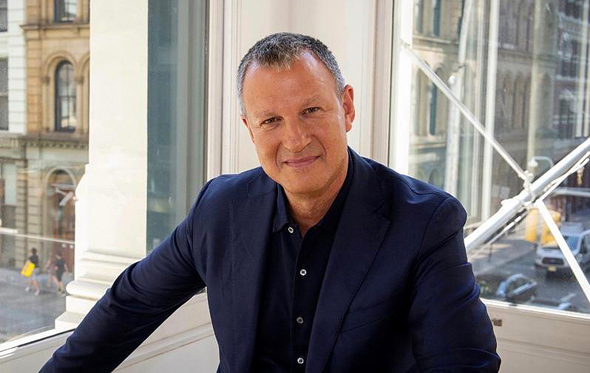 Erel Margalit. Photo: Shahar Azran

Erel Margalit is considered to be one of the architects of Israel's "Startup Nation." Margalit founded Jerusalem Venture Partners in 1993, which since its establishment has raised over $1.4 billion in commitments across nine funds, investing in over 150 companies. Among its most successful investments are Chromatis Networks, Inc., acquired by Lucent Technologies for $4.5 billion in 2000 and XtremIO, which was acquired by EMC Corporation in 2012. Among JVP's current portfolio companies are AnyClip Media Ltd., Earnix Ltd., and Iguazio.

Margalit took a five-year break from the VC world after being elected to serve as a member of the Israeli parliament in 2013. During his time in the Knesset, he served as a member of the Finance Committee and of the Science and Technology Committee, and chaired the Parliamentary Task Force for Economic Development in the North and the Negev.

After stepping away from politics, Margalit returned to his role as chairman of JVP, saying he will work to establish new innovation and technology hubs in Israel's peripheral areas.

Among JVP's projects since have been the establishing of the JVP Media Quarter, a Jerusalem-based new media and technology incubator, as well as the Margalit JVP Startup City in Jerusalem, which is set to soon be expanded by 50,000 square meters. JVP has been making its mark abroad as well, being selected by the City of New York as its partner to transform the city into the cyber capital of the world. Opened earlier this year in the heart of SOHO, "Margalit Startup City" was established in partnership with key players in the New York tech ecosystem.

"Israel is happy to export its knowledge to the rest of the world and build innovation centers worldwide," Margalit said earlier this year. "Every city which sees itself as central needs to have an international cybersecurity center. The health, financial, media, infrastructure and democracy systems are all under threat by cyber. The cities that develop solutions to these problems will be the cities that lead the world of tomorrow."

But most of all, Margalit and JVP have been instrumental in building some of the largest companies out of Israel, facilitating 36 exits along with 12 Initial Public Offerings on Nasdaq. With over 150 investments, JVP's portfolio companies continue to drive global markets today, led by Margalit, who was selected by Forbes magazine as one of the 50 top venture capitalists in the world.