HealthTech Gateways
Michal Geva: improving digital healthcare systems one at a time
Geva is working to improve digital healthcare platforms all over the world, by upgrading systems and calling for increased commercialization
Name: Michal Geva

Position: Co-founder of Triventures

Notable facts:
Has over 20 years of experience in executive management in VC
Works on increasing commercialization in healthtech sector
Triventures focuses on seed, A, and B investments, guiding companies through stages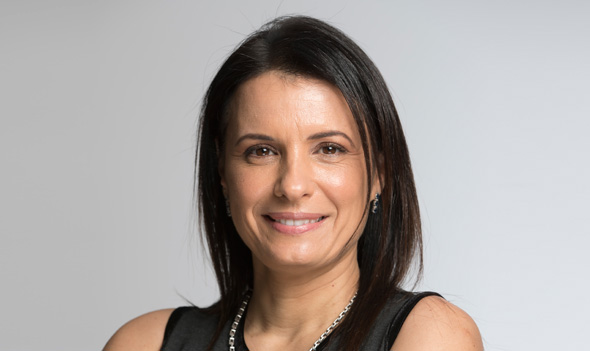 Co-founder of Triventure Michal Geva. Photo: Triventures

Michal Geva has over 20 years in the executive management sphere of venture capital in medtech and health startups in the U.S. as well as Israel. She has worked with companies such as ByPass, GI View, TriReme Medical, AST (which was later bought by Boston Scientific), and others. In order to expand and strengthen startups, she believes that they must contain powerful innovative technology to achieve success, and works toward bringing commercialization to the healthcare sector.

Geva serves as one of the co-founders of Triventures, and is the first woman to ever co-found and manage a venture capital fund in Israel. She has received many accolades for her accomplishments, and was mentioned in 2017 by Globes, Israel's financial paper as one of the 50 most influential women in Israel, as well as noted in The Marker, a business journal, in 2011 as one of the 40 most promising leaders in Israel under 40.

TriVentures was founded in 2010 and is a venture capital firm that assists startups through the process, by realizing potential of new health and non-health technologies that improve the entire system, it works hard to identify innovations and provide them funding. One such example is by funding technologies that make insurance and health payments more manageable through digitized healthcare platforms. In another example, it upgrades e-commerce and cyber technologies that increase output, while correctly managing large data networks. TriVentures is adamant about driving a healthcare revolution in the industry's market, and solidifying partnerships with companies to produce more creative innovations that yield better results. The firm's funds are focused on seed A and B rounds that allow it to monitor the company's investments, and is mainly concerned with the product, its team, and its impact on the industry as a whole and market potential.

TriVentures works toward taking healthcare technologies and translating them to software that can be easily accessed in smart devices, such as phones, while incorporating AI, cyber security, and managing big data networks. Triventures has offices in Israel and the Bay Area, and has been invested in by Samsung, Nikon, Johnson & Johnson, Boston Scientific, Intermountain healthcare, Cardinal Health, and others. Today, Geva manages lead investments and is an active member of the board in the majority of decisions that deal with portfolio companies.

In the past, Geva has served on the boards of many companies and continues to do so. She believes that by acutely understanding the healthtech sector, its needs, and goals, her group can better the field and allow it to reach new potentials. She completed her bachelor's degree at the College of Management and Academic Studies in Israel.