2020 BCG Tech Challenges Report highlights Israeli startups among emerging markets
Citing 100 'emerging-market tech challengers' the report highlights nine from Israel, second only to China
Boston Consulting Group (BCG) published on Tuesday its 2020 list of top tech companies from emerging markets following this year's unprecedented challenges. Among the 100 'global challengers' they cite in the report, nine of them call Israel home.
Previous emerging market tech leaders have come predominantly from China, which has been seen as a dominator in the emerging-market scene with products like TikTok or Huawei. However, this year is proving to be a lot more diverse with more inclusion from countries like Israel, Russia, Turkey, and the UAE. Israel makes up 6% of the 10,000 tech companies that have been founded in emerging markets since 2014. In total, 47% are outside of China with India coming in second at 16%.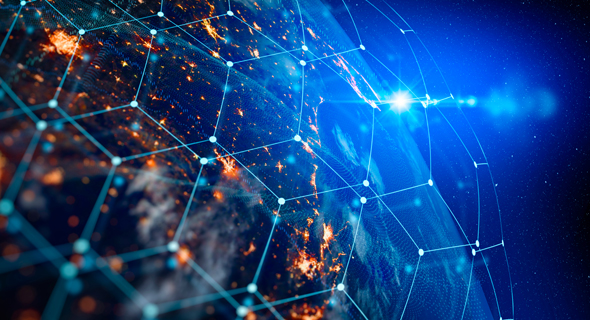 Nine Israeli companies were identified in the 2020 report. Photo: Shutterstock

"Tech challengers are reinventing their industries and charting their own paths to scale and success," said Nikolaus Lang, BCG managing director, senior partner, and report co-author. "They are also gaining the attention of major industry incumbents—in the tech industry itself and in other industries—that must determine how best to deal with the rise of these new potential adversaries and allies."

The nine Israeli companies identified in the 2020 report as a 'global challenger' are:

CyberArk Software - offers Privileged Account Security used by financial services, energy, retail, healthcare, and government markets.

ironSource - develops technologies for app monetization and distribution, mainly focusing on gametech.

Landa Digital Printing - uses nanotechnology to develop 'nanography', a technology for the commercial, packaging, and publishing markets.

Monday.com - powers workforces and teams to run processes, projects, and workflows all in one digital workspace.

OrCam - builds wearable devices with technology for people who are blind or visually impaired. It provides audio feedback for the user to describe what they cannot see.

Payoneer - provides online money transfers, digital payment services, and helps people work together in different countries and currencies.

Playtika - develops and publishes free-to-play mobile games. To date, it has 30 million monthly active users and more than 4,000 employees.

SolarEdge Technologies - creates smart energy solutions to help power our lives and reduce our carbon footprint.

Wix - provides cloud-based development services. With Wix, novice computer users can create HML5 desktop and mobile sites with little or no knowledge of coding.

The report addresses that while tech companies from Israel have not yet achieved global success in the same ways as Alibaba or Apple, "they are bringing exciting products and services to market, often in new ways, and growing fast in both size and number. As time goes on and assuming their growth continues, many transcend industry boundaries and the online-offline divide through partnerships and Mergers & Acquisitions."

"Tech challengers are formidable and disruptive competitors, willing to attack new sectors beyond their core businesses," added Michael Meyer, BCG managing director, partner, and report co-author. "At the same time, their tendency to work through ecosystems makes them more open to collaborative models than many of their predecessors. Incumbents need to develop strategies to deal with this new source of competition. Do they try to beat them or join them?"

BCG is an American management consultancy firm that partners with business and society leaders to take on some of the world's leading issues. Established in 1963, it has since grown to more than 21,000 employees with more than 90 offices around the world.