"The gaming industry's biggest growth opportunity comes from the cloud"
The remarks, made by Global X CEO Luis Berruga, were made at Calcalist and Google's gaming conference



"We are in the middle of a transformation in the gaming industry, and we expect to see more people playing video games as well as spending more time playing in the coming years," said Luis Berruga, CEO of Global X, in a conversation with Meir Orbach at the Calcalist and Google gaming conference, 'Changing the rules of the game: where the gaming industry is heading'.

Whereas people used to play video games at home, alone or with a handful of friends, today's gaming possibilities are practically endless. Gamers can connect with millions of people wherever they are and play hours of entertainment online. "It creates a very strong incentive for players to connect with people who are very far away from them physically and make meaningful connections in terms of video games," he added.

For gaming today, it's not just location, location, location. Berruga also stressed just how much choice young gamers have today, versus the limited options that millennials or even GenX had in the 1990s. "When I was a child, my dad would buy me a number of video games a year, and I would have to play the same games all year. Today thanks to streaming and gaming networks, people have access to updates and new real-time content they can purchase from the games, things that just didn't exist before," he said.

According to Berruga, the biggest growth potential in the gaming industry lies in the cloud. "Cloud gaming means that the games originate from a remote server and reach users' TVs, computers, and smartphones via high-speed internet connection. It will be very similar to what we saw happen with Netflix and how the company changed the distribution model of movies and TV shows around the world."

"We think the business model is going to evolve so that gamers will pay a monthly subscription fee and get access to a huge library of video games in the cloud," he continued. "They will be able to do this and receive real-time updates, new content, and new features, allowing gaming companies more ways to reach out and connect with customers for much longer periods of time than before. You can see that the big technology players have already entered the field between them: Microsoft which launched Xcloud, or Google with Stadia. The companies are already positioning themselves for the new wave in the gaming and e-sports industry that will follow."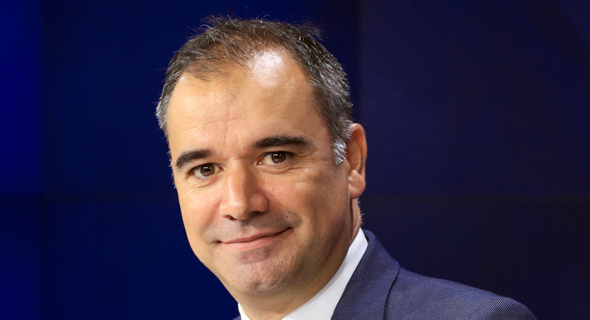 Luis Berruga, CEO of Global X. Photo: Global X

The coronavirus (Covid-19) pandemic and various lockdown measures imposed in its wake have had, unsurprisingly, very positive effects on the gaming industry. "We have seen a significant increase in the number of people playing video games because they need to socialize with other people when they are in their homes. We see past players returning to play video games, along with people who are used to playing more video games and new players who have never played video games in the past. For example, Twitch, the largest video game streaming platform in the U.S., had about 1.3 million users before Covid-19, and that number has jumped to 2.5 million. Even in the context of reopening the economy, we still see this number stable around 2 million users. So it's pretty amazing how the industry has managed to retain a significant number of those customers who started using video games in the context of Covid-19. We are therefore optimistic that the growing trend of video games and e-sports will continue far beyond the pandemic," he said.

Regarding the e-sport community generally, Berruga estimates that the number of gamers, which was 400 million last year, will increase to 600 million by 2022. "You can see how colleges in the United States for the first time in decades are offering scholarships to students who are active in the field of gaming and e-sports," he said.

You can watch the entire exchange in the video above.