Google launches the second cohort of "Gaming Growth Lab" acceleration program
In January 2021 Startup Growth Lab will open the fourth cycle of the program to which startups from all sectors can be admitted.
Google's acceleration program for startups and companies in their growth stages launched this week a new cycle of startups that will receive a multidisciplinary support of the technology giant on their way to break into new markets and reach a wider customer base. This is Google's second cycle of the '"Gaming Growth Lab" program, which is designed to support promising mobile gaming companies on their growth journeys. The upcoming cohort, which opened this week, will include eight startups: Funorama, Innplay Labs, Brain Games, Dramaton, SuperPlay, Klever, Obscure games, Baba Entertainment, Storytime app, and Zarzilla.

Startup Growth Lab is an exclusive Google accelerator designed for marketing leaders from Israel's most promising startups, aiming to accelerate their business. It consists of hands-on workshops and ongoing one-on-one mentoring. The accelerator program covers topics such as industry analysis, brand communication, UX/UI, measurement, creative, and advertising. The program was launched in 2018, and graduates from its first two cohorts include Elementor, Melio, Guesty, DayTwo, and Bookaway.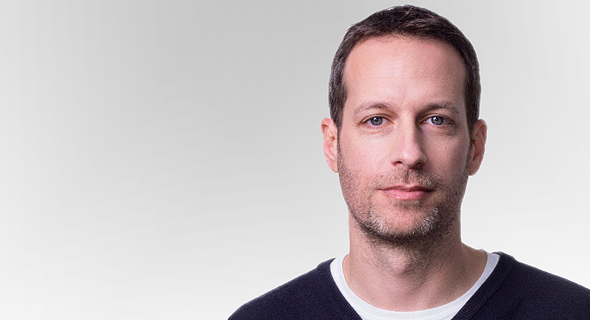 Lior Noy, Startup Growth Lead at Google. Photo: Google

"The success of the Startup Growth Lab in Israel, led to the program being launched in Spain, Portugal, U.K., Japan, Korea, Brazil, and more," Lior Noy, Startup Growth Lead at Google said. The new cycle, which opens this week, is the second round of the program that is intended exclusively for gaming companies. In January 2021 Startup Growth Lab will open the fourth cycle of the program to which startups from all sectors can be admitted.

Among the eight startups that graduated from the third cohort of the program, you can find companies such as Orcam Technologies, Voom, Workiz, and Jasper.

Orcam Technologies that was founded by Mobileye founders Amnon Shashua and Ziv Aviram has created the wearable assistive device, OrCam MyEye, which is being used by tens of thousands of blind and visually impaired people around the world. OrCam's mission is to harness the power of artificial vision by incorporating pioneering technology into a wearable platform that improves the lives of individuals who are blind, visually impaired, or has reading difficulties.

VOOM provides a usage-based insurance platform that specializes in emerging mobility verticals, helping leading P&C insurers create new products and bridge the gap between their current solutions to today's customers' expectations. Founded in 2016 by Tomer Kashi, Ori Blumenthal, and Ronny Ahituv, Voom is leveraging the power of AI for creative, telematics-based underwriting, utilizing our own born-in-the-cloud policy admin system and effective API based distribution. Among their solutions is a leading drone insurance solution (SkyWatch.AI), live today in the U.S., U.K., Canada, and Israel, as well as products for "modern" fleets such as e-scooters, e-bikes, and last-mile delivery fleet insurance.

Workiz was founded in 2014 by three home service professionals Saar Kohanovitch, Idan Kadosh, and Erez Marom to help make their "work easy." The company developed a field service management and communication software for small-medium on-demand service businesses such as locksmith, junk removal, carpet cleaning, and appliance repair. Workiz has experienced a monthly double-digit growth following the Covid-19 outbreak. Thousands of home service companies use Workiz to manage their business. Workiz has raised $7.3 million to date.

Yourstory is an innovative ecommerce startup primarily focused on a direct-to-consumer model (D2C), running a global operation in the U.S., Israel, China, and the Philippines and serving hundreds of thousands of customers around the world. YourStory was founded in 2017 by Liat Tessone and Omri Tal and it creates international fashion ecommerce stores and brands (such as Silk & Salt), with a sophisticated backbone to manage marketing, fulfilment, and customer experience.

Fabric Skincare founder Assaf Sahar developed a line of men's body care products designed for everyday athletes. Founded in 2018 the company's products are focused on skin recovery using proprietary formulas made with naturally derived ingredients and are free of harsh chemicals, toxins, and parabens.

Jasper, formerly CreditStacks, issues credit cards to individuals who lack a credit history in the U.S.. Founded in 2015, the company uses deep banking partnerships, alternative data sources, data crunching, and advanced risk and behavioral analysis models to identify prime customers and issue them a superior and fair credit card that recognizes their international financial standing.

Vcita, a web engagement software allows small businesses to drive more opportunities from the web, mobile, email, and social. Businesses can extend their brand, drive more clients to engage and deliver amazing service. Founded in 2010 by Itzik Levy and Eran Outmazgin, the vcita Web Engagement Platform includes messaging, self-service scheduling and online payments via any device, anytime. vcita increases the effectiveness of any web presence, strengthens customer relationships and provides a personalized experience clients have come to expect.

Lili is an all-in-one banking app designed for freelance workers. Combining banking services with real-time expense tracking, tax tools and financial insights, Lili empowers independent workers with the tools they need to stay in control of their finances while saving time and money. Led by serial entrepreneurs with 20 years of fintech experience, CEO Lilac Bar David and CTO Liran Zelkha, Lili is backed by Group 11, Foundation Capital, AltaIR Capital, Primary Venture Partners and Torch Capital. Founded in 2018, Lili is headquartered in New York and serves customers in all 50 states.