Emirati airline joins Israeli accelerator program for tourism startups
Etihad Airways joins other leading travel companies such as Booking and Amadeus
Emirates national airline Etihad Airways has joined an accelerator program launched by holdings and investment company Arieli Capital dedicated to Travel Tech and tourism. The program, called The Onboard, is set to launch early next year and currently accepting applications for companies determined to bring health and safety back to international travel.

"When you take this fast-growing industry with a global catastrophe of the (Coronavirus) pandemic, you see an amazing demand for technology," explained Or Haviv, partner and head of innovation at Arieli Capital. "If people don't see that airlines or hotels are using technology to make sure they're safe and regain trust, they might not travel."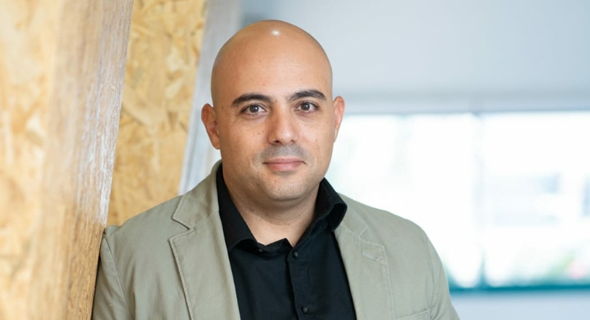 Or Haviv, partner and head of innovation at Arieli Capital. Photo: Hadar Yaakov

In total, the companies sponsoring the program will help 12 startups at a variety of stages in their development. Qualified startups will be offered services worth $250k as part of the scale up program. So far, The Onboard has received more than 150 applications from nine different countries.

"Today more than ever, travel brands understand that in order to build back and continue their growth, they must adopt innovative thinking, agile operations, adaptive revenue channels, and leading technologies," Haviv continued. The program is designed to specifically connect leading travel brands like Booking, Amadeus, and Etihad Airways with market-ready technologies.

So far only a single company has secured its slot in the program. InnovHealth, a French-based company that acts as a 'healthcare passport' to provide information about travelers' health information earned its place after winning a competition at a live-streamed launch event advertising the program.

Generally, the companies that took part in the initial launch event and are currently applying to join the cohort are dedicated to transforming the way that people interact when they travel, either as a product to help the traveler or a service to help the airports and hotels.

Applications are still open for another month giving hundreds of companies the chance to join InnovHealth, and the final 12 will be announced soon after.

Arieli Capital is a holdings and investment company with offices in New York and Tel Aviv. It has a venture arm that invests in platforms, hubs, and accelerators including a base in Eilat, Israel. Etihad Airways is the second-largest airline in the UAE with head offices in Khalifa City, Abu Dhabi.