Tech@Work
Looking to recruit? Go to Facebook, says Plarium's VP of HR
Speaking with CTech, Batya Ivanizer talks about some of the best ways to reach potential employees in a world of lockdowns and Zoom calls
In a world where everyone is connected to their smartphones and social media accounts, gaming developer Plarium has discovered a modern way of seeking out talent to join their team of more than 1,500 professionals.

"We often post our vacancies on social media and Whatsapp groups," said Plarium's VP of HR, Batya Ivanizer. "From time to time we use Facebook as a headhunting tool as well."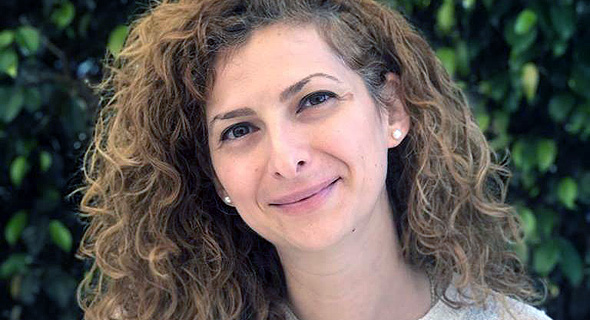 Plarium's VP of HR, Batya Ivanizer. Photo: Plarium

Today, fewer companies are receiving applications from 'legacy' outlets and are looking more inward to accounts on LinkedIn, Facebook, and even Whatsapp groups dedicated to job searches. Plarium joins CTech for its HR Post-Covid series to discuss where companies can find new talent.

Company Name: Plarium

HR Leader: HR VP Batya Ivanizer

Number of employees/ locations: Israel corporate 220, Worldwide more than 1,500

Professional background of HR Manager:

I am Plarium's VP of HR and have been in the company for four amazing years. I have been working in the field of HR for over 15 years in various roles. When I first started out in my career, I was an occupational psychologist, then moved to the role of a recruiting manager, followed by various positions which have all contributed and helped broaden my knowledge within the field of HR.

On a scale of 1-10, how much did the coronavirus pandemic disrupt operations at the company?

I would say we are looking at a different scale because it didn't disrupt operations in the slightest and actually became a catalyst for positive organizational change where we became even more agile and creative in how we approach operations. It was not easy at first, considering we had to provide everyone with laptops in 48 hours, but now we have built an interesting and dynamic remote work culture which was a new reality to us all.

What interesting technological tools do you use in employee management/recruitment?

We have been working with LinkedIn recruiters similar to most companies, and our approach is very candid and proactive. Sometimes we use StackOverflow to find the right technical candidates and send them a message via LinkedIn. We often post our vacancies on social media and Whatsapp groups. From time to time we use Facebook as a headhunting tool as well. A lot of these methods are what we used pre-pandemic as well because the reality is that procuring good talent is equally as challenging as if things were normal.

What positive and/or negative impact did the outbreak have on the human capital of the company?

It's a complex topic and difficult to color it positive or negative because we are still learning and evolving with the changes it's brought to our work culture. On the one hand, there is a lot of additional flexibility and independence, and on the other hand, the lines between personal and professional have become blurred and confusing in some cases. We do our best to help navigate employees through these changes but the experiences vary person-to-person.

The most positive thing we've seen across the board is our employees staying strong amidst this adversity and continuing to be highly engaged and caring for the business. They are staying connected in creative ways including meeting in the park at lockdown when it was possible and through having coffee meetings or parties via Zoom.

The most negative impact is obviously the lack of human interaction with each other and no screen can replace that.

What are the two major challenges you are coping with these days?

The biggest challenge is dealing with burnout over long stretches of time, which is not only related to work but rather this very long experience in which all aspects of our lives are held from our homes, while tension and worry about your loved ones during the pandemic are overt and constant.

The second challenge is keeping a strong, synchronized, warm, and loving culture of people without human interaction. We are still struggling with this as there are many kinds of substitutions but nothing that truly replaces the real thing.

Are you actively recruiting? If so, what is the process and where can the applicants find you?

Yes, we are actively recruiting! Join us at https://company.plarium.com/en/career/ - the process is mostly virtual except when both the hiring manager and the candidate are willing to meet face-to-face. The process is very flexible and we are in an open dialog with our candidates at all times to cater the process to their specific needs. Our potential employees can find us on our career page, through posts on social media, and, of course, through a referral from one of our wonderful employees.

Which changes forced upon you by the circumstances will stay in place after Covid-19 is over, and which are you most eager to revert back to normal?

The strongest change is the physical structure of five days a week 09:00-17:00 culture, it feels like we have taken part in a psychological experiment without having been asked and life will never be the same. I guess for us the future will take the form of a hybrid culture, though we still need to build a format that will work hand in hand with our company culture so that we remain independent outside the office, while nurturing and building upon the company DNA that is so unique to Plarium.

What are we most eager to do? Hug! A lot, sit close to each other, sneezing without feeling guilty, spreading respiratory droplets while laughing like crazy together.